Day trading demo accounts can help you better comprehend the complexities of the market, which can appear to be complicated. A free demo account is a great first step, regardless of whether you are experienced or just trying to get better.
The greatest and most reasonably priced day trading demo accounts are disclosed in this article. You will also know how to start day trading with a demo account by the end of the guide.
What are day trading demo accounts?
Day trading demo accounts are a type of practice account or trading simulator that let you practice day trading with a variety of financial instruments, including stocks, futures, and options. Day trading demo accounts let you practise trading without risking losing actual money because they are supplied with fake money.
Benefits of day trading demo accounts
Every day trading demo accounts will provide a number of advantages:
Risk: Day trading demo accounts are loaded with fictitious money, so blunders won't deplete your savings. They also give you the opportunity to learn day trading even when you are still saving money for your initial account deposit.
Price action: Experiencing price activity is the best way to comprehend it. You can practice responding to volatile markets and taking advantage of price changes, for instance, by using day trading demo accounts.
Broker & platform: Finally, using day trading trial accounts to test out a potential broker and platform is a good idea.
Drawbacks of day trading demo accounts
These demo accounts do have some restrictions, so keep that in mind before you start looking at the top day trading demo accounts:
Spreads: For instance, demo accounts for online day trading sometimes aim to impress potential traders with slim spreads. However, the gap quoted may be much wider in markets with high volatility.
Deposits: Despite employing fake funds, some brokers demand the first deposit in order to use their demo accounts.
Leverage: Many traders appreciate the higher leverage offered by some brokers on occasion in demo accounts. While this can produce huge virtual gains, it can also produce sizeable losses when trading in real-time.
Best Day Trading Demo Accounts 2022
1. eToro
With over 26 million traders as clients, eToro is a well-known online broker. This brokerage service offers a wide range of day trading assets, including currencies, indexes, cryptocurrencies, and commodities. However, where eToro really excels is in the stock trading area.
This covers the US NASDAQ and NYSE, as well as the LSE in the UK. These markets are accessible through the eToro day trading demo account, which is pre-loaded with $100,000 in fictitious money. The trial account simulates genuine market conditions so you may learn how stock trading actually operates without taking any risks.
Although opening an account is required, there is no cost to utilize the trading demo feature. If you intend to start trading stocks for real cash, you'll be glad to know that eToro doesn't impose any commission or dealing fees. Additionally, because there is a $10 minimum for stock trades, eToro supports fractional stocks. You can make deposits with ease because the broker supports debit/credit cards, Paypal, bank transactions, and other electronic-wallets.
The Copy Trading function at eToro is an additional feature. This enables you to browse through thousands of profitable eToro traders before copying the investor of your choice exactly. A day trading simulator is included in the eToro trading app for Android and iOS, which is also available. ASIC, CySEC, and the FCA have all allowed and governed eToro in terms of safety. Due to FINRA registration, US clients are protected.
2. Capital.com

Capital.com enables you to start day trading with a $20 minimum deposit if you are brand new to it. To utilize the Capital.com online trading trial account for day trading, you do not need to deposit any money, nevertheless.
Contrarily, registering is all that is required. More than 2,400 stocks from numerous exchanges are available on the platform. There is coverage of the United States, United Kingdom, European, Asian, and other markets. Spreads are incredibly tight at Capital.com, and finest of all, there aren't any commission charges.
Although MT4 is offered, the native Capital.com web trading platform is used by the majority of novice traders. This website has a tonne of resources for learning and researching, such as videos, webinars, and manuals. You can deposit money with a debit/credit card, an e-wallet, or a bank transfer at the FCA- and CySEC-regulated CFD broker.
3. Libertex

With the help of the CFD trading platform Libertex, you can trade with minimal spreads.
Libertex hosts a large number of stocks, and many of them can be traded without commission. There are certain stock marketplaces that do charge a commission, although it's often under 0.1%. You can achieve this by using the platform's web trading portal when utilizing the Libertex live stock simulator.
Instead, MetaTrader 4 or MetaTrader 5 may be connected to the day trading demo account. Regarding security, Libertex is overseen by CySEC and has been active in the trading industry for two decades. The minimum deposit amount is a mere $100, and you can use a debit/credit card, an e-wallet, or a bank transfer to do so.
4. AvaTrade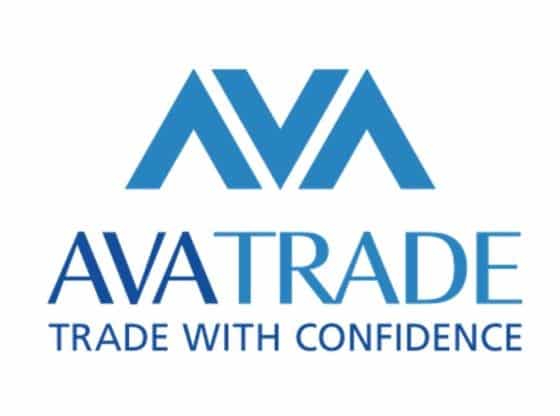 Avatrade is a platform for online trading that focuses on stock CFDs, which means you won't be the actual owner of the shares. However, this enables you to trade stocks using leverage. On AvaTrade, you can also short-sell equities, allowing you to gain from both rising and declining markets.
You must first register your personal information in order to use the MT4 sample account through AvaTrade. After that, you can begin trading stocks using paper money on a live market. The minimum deposit amount at AvaTrade is a mere $100 if you choose to trade with real money there. This MT4 broker is licensed in six different countries, and it intends to go public later in 2022.
5. TD Ameritrade
If you are a seasoned trader who prefers to study charts and focus on technical analysis, TD Ameritrade provides a proprietary platform called thinkorswim that is stocked with cutting-edge analysis tools. This covers a tonne of technical signs or indicators.
You can access the online thinkorswim interface using your internet browser. To get the full experience, it's beneficial on download the program to your desktop computer. The best part is that TD Ameritrade lets you use a day trading sample account to access thinkorswim.
To utilize the demo stocks feature, you must first create an account. By using it, you'll have exposure to dozens of stock trading markets from across the world. When it comes to trading fees, TD Ameritrade provides 0% commission trading on UK equities. There is no minimum investment requirement if you prefer to trade with actual cash rather than just fake cash.
6. Fidelity
Fidelity goes above and beyond other day trading platforms that limit your access to marketplaces in the UK. In fact, you can trade stocks from 25 different worldwide marketplaces with this reputable brokerage platform. This includes North America, the Middle East, Asia, and more.
We appreciate that Fidelity provides fractional stock trading, with just a $1 minimum trade. You won't have to pay any commissions if you trade stocks that are listed on the New York Stock Exchange or NASDAQ. You'll be utilizing Active Trader Pro for its demo online trading account feature.
Fidelity created this native trading platform from the bottom up. This is pre-loaded with a tonne of capabilities, including the capacity to create up to 50 orders at once, technical indicators, chart-drawing tools, and real-time insights. Once you've downloaded Active Trader Pro to your Desktop or Laptop, you can begin trading with fake funds.
7. IG
Popular brokerage firm IG provides a variety of products, including conventional stocks, funds, CFDs, forex, and more. Having said that, you can utilize IG's spread betting service if you're based in the UK or Ireland. As an outcome, you are able to trade stocks without having to pay capital gains tax.
By placing a spread bet on stocks, you won't actually own the underlying shares, similar to CFDs. Furthermore, you will be able to use leverage up to 1:5 and take either a long or short position. Numerous stock exchanges, from those in the UK and the US to those in Australia and South Africa, are supported marked at IG.
You can practice day trading with spread betting stocks on an IG day trading practice account without taking any risks. This highly regulated broker demands a minimum deposit of £250, which you can fulfill with a debit card or bank transfer if you desire to trade with real money rather than fictitious money.
8. Interactive Brokers
With millions of investors, Interactive Brokers is one of the biggest trading platforms in the world. The platform includes a wide range of markets, including equities, mutual funds, futures, options, and commodities.
The broker actually serves trading markets in 33 different nations. The IBKR platform, which is proprietary to Interactive Brokers, is crammed with cutting-edge features. This includes stock screeners, charting tools, technical indicators, flexible orders, and fully customized screens.
Another choice is customized trading methods, which open the way for algorithmic and automation processes. You can then choose the "free trial" option after logging in to IBKR (either online or through desktop applications).
Factors for selecting Day Trading Demo Account
You might need to compare and select the most appropriate accounts to aid you in the investment procedure now that the well-known online and mobile trading platforms are providing demo accounts.
The following are a few things to consider while choosing a day trading demo account.
Supported Markets
You may need to start by looking into the stock markets that the provider of the demo account offers. Because if the service does not offer your preferred stock, trade, or market, there is no use in registering. Visit the broker's website to find this information quickly and conveniently.
Demo Funds Quantity
A day trading demo account platform will often have a set quantity of pre-loaded funds when used. Depending on how much real capital you want to start trading with, select your demo platforms.
Duration
The duration of the facility should be given more consideration than the quantity of demo money being offered. This is due to the fact that some stock demo accounts are only valid for a short period of time, like 30 days. There are certain problems with this for two basic reasons.
First off, 30 days might not be long enough for you to understand how things work if you are brand-new to the world of online stock trading. Second, keep in mind that novice traders are not the only ones that use demo accounts.
On the other hand, experienced traders will also test new techniques and systems on demo accounts.
Functionality
Numerous sample accounts offer complete functionality. As a result, you will have access to the same markets, orders, and features that are available on accounts funded with real money. The best stock demo accounts will also reflect actual market conditions, which is more significant.
In other sense, the trading screen you're using as an example shows exactly what real-world market speculators see.
Trading Tools
You could need access to more sophisticated technological tools, depending on your investing requirements, to test out new tactics without putting your money in danger.
How to begin using a Day Trading Demo Account?
If you want an explanation of how to use a day trading demo account right now, please see the sections below:
Step 1: Open an Account
Visit the homepage of the broker of your choice to start the account setup procedure. Your contact details, including your full name, email address, and mobile number, must be entered.
Step 2: Switch to Virtual Portfolio
No ID needs to be uploaded since you are currently simply using the day trading demo account feature. This indicates that you can begin trading stocks immediately in a risk-free environment.
Simply change your trial trading account's virtual mode.
Step 3: Begin Day Trading in Demo Mode
You can study and explore the many features once you are in demo mode. Your preferred trading platform should provide you with a sizable starting capital and reflect real-time market circumstances.
Step 4: Place Demo Trading Order
After selecting the asset you want to trade, enter the starting balance you want to use, and then confirm the transaction.
Conclusion
You are not required to immediately put your own money at risk. There are numerous free day trading trial accounts available for anything from binary options and cryptocurrencies to FX and equities.
Demo accounts include a wide range of advantages, from refining a strategy to learning about potential markets.
There are certain restrictions, though—from dealing with various emotions to realizing the necessity of an efficient risk-management plan.
But regardless of your opinion of how helpful using day trading demo accounts is, they are still a useful tool to test out a potential broker and platform.
To rapidly and simply take advantage of trading chances, we suggest eToro. According to our research, eToro is the finest day trading simulator.
Frequently Asked Questions
What is possible with a day trading demo account?
Many online brokerage services have day trading demo accounts, which let you trade shares without making a deposit or taking any financial risks. Despite employing paper funds, you can purchase and sell equities as you normally would.
Are day trading demo accounts equivalent to live accounts?
The ideal day trading practice accounts will closely resemble actual market conditions. This covers changes in stock prices and liquidity levels in real time. Naturally, you will trade with simulated money rather than actual money.
Do day trading demo accounts allow you to place real trades?
You will have access to the same order kinds if the provider of your day trading sample account offers full features.