The AIM shares might be a great place to look for rising companies that aren't widely known. Small businesses with a bright future and just starting out are frequently the types of enterprises listed on the AIM.
Investors and experts are flocking to the London Stock Exchange to find the best FTSE AIM stocks to buy and add to their watchlists as lockdowns diminish. Undoubtedly, you're interested in learning how to identify the greatest AIM stocks. The top 10 AIM shares to purchase in the UK by 2022 are listed in this guide, together with advice on where and how to purchase AIM shares.
What are AIM shares?
The AIM, known as the alternative investment market,' is an LSE sub-market that debuted in June 1995.
Small and medium-sized businesses can raise finance through the AIM by being listed on a public exchange, which aids in their ability to expand more quickly. Regulation and listing requirements are less strict for common equities like the blue chips in the FTSE 100, though. This is due to the fact that meeting all top-tier requirements would be expensive and burdensome for smaller businesses, hence a compromise with a light hand has been reached. A company must have been in business for at least three years and at least 25% of its share capital must be freely movable in order to achieve a "full listing" on the LSE. Since AIM-listed stocks are exempt from these requirements, they are viewed as riskier investments.
A number of well-known UK companies are also highlighted. For instance, Boohoo Group, which has a market worth of £1.04 billion, is the largest firm by market cap, and other well-known companies like YouGov and Fevertree Drinks PLC are also listed on AIM.
With a collective capitalization of about £82 million, 10 companies were listed when the AIM exchange first opened. There are currently 839 companies listed there, valued at tens of billions of pounds.
Best AIM Shares 2022
The best AIM shares currently available in the UK are listed below:
Best AIM Shares Analysis
Developer Watkin Jones of AIM properties is our top pick. This corporation specializes in constructing apartment buildings and dorms, which it subsequently rents to large landlords. The likelihood of losing money on finished projects is low because new structures are frequently pre-sold before they are constructed.
The primary concern we have is that this company may eventually have to compete against considerably harder opposition. The market for purpose-built rental housing is expanding and is well-funded. Watkin Jones, though, is a seasoned athlete with a solid reputation. We believe it should keep succeeding.
Because of the recent decline in the stock price, this firm currently has one of the highest dividend yields on the AIM market, at about 3.9%. Watkin Jones appears to be a decent value right now, in our opinion.
Alliance Pharma (LON: APH)
As its name implies, Alliance Pharma is a pharmacological and healthcare stock. Alliance, with nine locations spread across western Europe, the US, and eastern Asia, is a UK firm with its corporate headquarters in Chippenham, Wiltshire.
Alliance's main line of business is to manage and carefully advertise consumer healthcare items, and this strategy seems to be working.
Indeed, when examining share price performance over the previous 20 years, the company's growth can be reasonably precisely traced.
The price of shares on July 2, 2002, was merely 10 pence. To illustrate how far the company has gone in a very short amount of time, Alliance's share price opened at 96 pence on August 20, 2022.
Nowadays, online shopping is big business, and ASOS is one of the most well-known brands in the apparel and cosmetics industries, selling items for men and women as well as jewelry and accessories.
In 2020, ASOS enjoyed a particularly prosperous year as lockdowns caused customers to shop online rather than in physical stores.
The outcome was that the business expanded quickly, with shares rising from £10.60 on 3 April 2020 to £54.12 on 9 October 2020.
Unfortunately, market performance has been a little bit more erratic despite the acquisition of companies like Topshop and Miss Selfridge in 2021.
As a result, the share price was just 810 pence at the start of trading on August 20.
Boohoo likewise became wealthy in the online clothes industry and today caters to a demographic of 16 to 30-year-olds by selling 36,000 products.
In a manner comparable to ASOS, boohoo profited from Covid shutdowns and the company's forced shift to shopping online assisted in propelling stocks to an all-time high of 413 pence on June 19, 2020.
It's critical to keep in mind that boohoo did come under fire for poor working conditions during a Sunday Times investigative report in 2020.
Following these findings, boohoo's stock price fell precipitously in a matter of weeks from its record high of 229 pence on July 17.
From this point on, shares have fallen steadily until they opened at just 54 pence on August 20, 2022.
Despite this, boohoo's sustained customer popularity may mean that this is just a chance to buy shares at a fair price.
Learn more: How to Buy Boohoo Shares in the UK
Franchise Brands (LON: FRAN)
More than 600 franchisees operating for nine different businesses make up Franchise Brands as a whole.
The business has been able to expand quickly because of a savvy concentration on well-known brands. These brands consequently gain access to support services, a wealth of industry knowledge, management experience, and resources.
With the acquisition of two of its trademarks in the last year—management software supplier Azura Company in November 2021 and Filta Company Holdings in March 2022—the company has enjoyed tremendous development.
The amount of annual profit has also increased dramatically, going from an estimated £2 million in 2017 to $5 million last year.
Shares started trading at 159 pence on August 20, 2022, making an investment in a company like this that is expanding make sense.
Keyword Studios (LON: KWS)
With offices in more than 50 studios spread out across 21 nations and four continents, Keyword Studios, a video games industry service provider, is based in Ireland.
Prior to transitioning into supplying technical services to the video game industry, Keyword was a provider of localization services for commercial applications.
Keyword has its hands in a wide range of digital endeavors, including game creation, player assistance, marketing, and audio services.
An investment in a business that offers solutions essential to the future growth of the video gaming industry could be a wise move given the industry's rapid expansion.
Shares began trading at 2562 GBX on August 20, 2022.
The Property Franchise Group (LON: TPFG)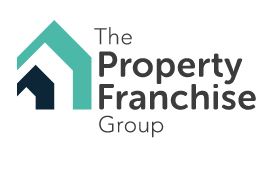 It's possible that The Property Franchise Group (TFPG)-related brands have been spotted in your neighborhood. In fact, if you've ever noticed the cheerful sheep on an EweMove estate agent's board, you're probably already familiar with at least one of their affiliated businesses.
Hunters, Parkers, and of course EweMove are just a few of the brands owned by the franchise group of real estate brokers and managers known as TFPG.
The company's success is clearly visible in the numbers from the 2021 fiscal year, which show a 118% increase in revenue, a pretax profit of £6.4 million, and an EBITDA of £10.4 million.
The company is anticipated to enter a net cash position in 2022.
Stock began at 292p on August 20, 2022, falling from a record high of 365 pence on April 14. Even so, in the current environment, long-term performance is not to be dismissed.
Being a cutting-edge, specialized cleaning firm, React Group is among the most intriguing businesses on this list.
React Group truly represents the idea that, despite being a dirty job, someone has to do it when it comes to cleaning everything from jails and crime scenes to private hospitals, hotels, and cruise ships.
Long-term investors will probably feel rather let down by the company's performance over the past few years, since the share price has fallen from over 250 pence to a level where it is currently trading as a penny stock as of 20 August 2022.
React is not a good option for traders due to its illiquidity. However, with strong predicted earnings, encouraging balance sheets, continuously rising revenue, and a genuinely distinctive service offering, the company may be able to give your portfolio the much-needed gloss.
You may be familiar with Shoe Zone because of its recognizable blue and orange branding, which has been present on UK high streets for more than 40 years.
Shoe Zone promises to sell 16.8 million pairs of shares annually at an average price of approximately £10 from its more than 400 UK locations.
So far, Shoe Zone has had a prosperous past year. However, the company's entry into the internet market was successful as seen by the opening price of its stock on August 20 at 182 pence, up from only 78 pence at the same time previous year.
Analysts who were keeping an eye on this stock at the beginning of the year have so far proven correct. Could Shoe Zone maintain its steady growth?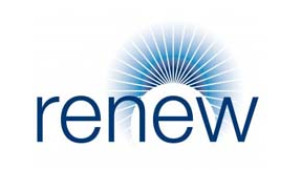 The vital infrastructure that Renew Holdings specializes on includes rail, water, and nuclear power.
These areas are generally highly controlled. They often do not experience cyclical booms and busts, in contrast to residential and commercial real estate. As the UK transitions away from coal and gas, we are particularly interested in the exposure to nuclear energy, which we believe might be a growth area.
Renew has shown consistent development in recent years, with profits increasing from £12 million in 2017 to over £30 million in 2018. We're informed that management has so far managed material shortages and growing expenses without having any effect on trading.
We believe that if these issues persist, it might be harder for the business to handle them. Profits could underperform projections as a result of this.
We believe that this will only be a temporary problem that will impact several of our competitors equally, therefore we are not very concerned. Renew Holdings appears to have an intriguing prospect for future growth, in our opinion.
How can I buy AIM Shares?
The following is a complete guide to buying AIM Shares:
Step 1: Choose a stock broker
You may only buy the best AIM shares if you open an account with a reputed stock trading broker. In light of this, we've chosen two of the top UK stockbrokers below from which you can purchase the top AIM securities in 2022:
1. eToro
Investors of all expertise levels can utilize the user-friendly best trading platform eToro. You will have no difficulty utilising the eToro platform, whether or not you've never bought a single investment in your life.
This is due to the fact that you may instantly access over 800 shares after opening an account and making a deposit, which only takes a few minutes. Companies from 17 various stock markets, which included the AIM, are included.
The most alluring feature of the platform's share buying process is that it does not impose any trading fees. Instead, you won't have to pay any commissions for the remainder of the month and can purchase as many shares as you like.
eToro licenses includes the ASIC, the CySEC, and the FCA. Most importantly, the Financial Services Compensation Scheme will protect your money in the event that eToro files for bankruptcy. A $50 minimum deposit can be made via a UK bank account, debit/credit card, or e-wallet like PayPal.
2. Fineco Bank
An Italian brokerage with a major position in the United Kingdom, Fineco Bank, provides a wide selection of shares at competitive prices. You can buy and sell more than 10,000 shares from the AIM and other markets with this broker!
With Fineco Bank, there are two ways to trade AIM shares. You can either buy the underlying shares outright or trade CFDs (contracts for difference), where you do not own them. When trading AIM share CFDs, there are no commissions and a leverage limit of 5:1. When buying AIM shares altogether, a £2.95 share commission is assessed.
Due to its approval by both the UK's Financial Conduct Authority and the Bank of Italy, Fineco Bank is incredibly trustworthy.
Step 2: Open an Account
For this step we recommend eToro. Visit the eToro web page to begin the account signup process. Your name, residential address, birthdate, phone number, and social security number must be provided. Additionally, you'll need to create a strong password and a username.
Step 3: Verify Your Identity
The following step is for you to present identification documentation to eToro. The only documents required are a clear copy of your passport or driver's licence and a recent utility bill or bank statement.
Step 4: Deposit Funds
There is a $50 minimum deposit requirement as well as a 0.5 percent currency exchange fee. Payment can be made via debit/credit cards, PayPal, and bank transactions, among other options.
Step 5: Buy AIM Shares
You can purchase all of the top shares on our list of AIM shares with a single click if your eToro account is funded. Start by looking up the specific AIM share you want to purchase.
The "Trade" button should be selected next.
Now, you'll see an order box resembling the one below. Deciding your investment amount is the only task left. You may invest any sum you like as long as your contribution is at minimum $50.
In order to execute your AIM share acquisition, click "Open Trade."
Conclusion
AIM shares may be your best choice if you want to commit a modest portion of your share portfolio to higher-risk investments. There is a good chance you'll choose a successful company, which implies there is a lot of money to be made.
We advise contributing a modest portion of your portfolio to the AIM market if you discover an area with development potential, but keep in mind that investing in AIM shares entails significant risks.
If you do choose to invest, you can buy all of the leading AIM shares right now on eToro. You can purchase AIM shares without paying any commissions by making an immediate payment using your UK debit or credit card.
Frequently Asked Questions
What are AIM shares?
Companies that trade on the Alternative Investment Market, a secondary market in the United Kingdom, are known as AIM shares. These companies frequently have small or brand-new market capitalizations and are just starting off.
What steps must I take to buy AIM shares?
It is easy to buy AIM shares in the UK, but you must first choose a reliable broker. It must charge fair fees in addition to giving you access to the AIM.
Are AIM shares subject to dividends?
Since AIM companies are still expanding, few of them pay dividends. A small percentage of them, some of which we have already covered in this article, do, nevertheless, pay off.
How many firms are listed on AIM?
In 2022, the AIM will trade 725 businesses with a net market value of £96,963 million.