The NFT and Non-Fungible Token (NFT) Apps have grown in popularity since Mike Winkelmann's digital art auctioned for $69.3 million, including auction fees. Now you can create NFTs from works of art, music, photos, video clips, memes, tweets, virtual spaces, and more.
This article will help you understand the market for mobile apps for NFT manufacturing or foundry. You can also see which mobile operating systems are good targets for NFT mining apps or markets. We have picked the top 10 best NFTs apps for our readers. This guide will help you to choose the best app for NFTs.
Best NFT Apps List
We have picked the top 10 best NFT apps for our readers. Here is the list-
There are many trusted online platforms to create, trade, and bid on NFTs. However, there is a significant gap in mobile applications such as the NFT market. Blockchain and mobile application experts around the world believe that the next step in the growth of NFT technology will require numerous NFT markets for mobile applications.
A mobile app-based NFT producer or foundry platform can easily break down technical barriers between NFT producers and investors. Blockchain startups understand that mobile apps for NFTs are a good topic for business exploration. Several NFT marketplaces are available as mobile apps, the best ones are:
1. Binance
Binance is one of the best NFT apps to pick. This platform is widely recognized as one of the top cryptocurrency exchanges in the world, owing to its enormous asset selection and daily trading volume. In 2021, Binance launched the NFT market by introducing the Binance NFT Marketplace, which allows users to effortlessly buy and sell NFTs.
To participate in the Binance NFT Market, you do not need to create a new account; you can simply log in with your existing Binance credentials. You can also use the Binance mobile app, which is available for iOS and Android, to access the NFT market. The marketplace sells NFTs that are housed on both the Binance Smart Chain and ETH, with only a 1 percent transaction cost.
The Binance NFT Marketplace includes NFTs in a variety of areas, including art, sports, entertainment, games, and much more. Binance also offers an intriguing 'Mystery Box' option, which allows investors to buy a 'box' and receive a totally random NFT. Finally, this provides an opportunity to obtain a rare asset at a lesser cost.
Furthermore, the native wallet of Binance, Trust Wallet just announced that the wallet can now hold NFTs, making it a simple way to keep your assets safe!
2. OpenSea
On the basis of asset variety, OpenSea is the world's leading NFT marketplace, with over 80 million NFTs available for purchase. Since the platform makes it simple to acquire, trade, and mint NFTs – even for total beginners – OpenSea offers such a diverse asset portfolio. The OpenSea app is among the best NFT apps available, with a clean UI and the opportunity to follow your favorite NFT developers.
You can link the OpenSea app to your browser-based account to see NFTs you've already acquired, as well as build an NFT 'wishlist' to keep track of interesting assets. The buying process is simple, as OpenSea accepts over 150 different cryptos, with only a 2.5 percent fee charged to the NFT seller. Finally, after acquiring an NFT from OpenSea, you can keep it with one of 14 alternative wallet providers.
3. Axie Marketplace
Axie Marketplace is a good option if you're seeking the best NFT app for blockchain NFT games. The Axie Marketplace, as Axie Infinity traders would know, allows investors to trade in-game products. Weapons, clothing, land, and 'Axies,' which are each character's pets, are among them. When a consumer makes a purchase, there are no costs paid to them, but sellers must pay a 4.25 percent marketplace fee.
Because the Axie Marketplace is based on the Ethereum blockchain, investors can buy NFTs with ETH. The UI of the marketplace displays a clear breakdown of recently listed NFTs so users may invest fast, as well as statistics on total products sold and total trading activity over the last 24 hours. Finally, the Axie Marketplace has partnered with the Ronin Wallet to make purchasing the Ethereum required for NFT purchases a breeze.
4. Rarible
The best NFT app for keeping updated with the latest NFT editions is Rarible. The app, which can be installed from the App Store or Google Play, allows users to explore each and every Ethereum address and investigate any series on the blockchain. The app also includes a useful function that displays trending NFTs, as well as the ability to create a custom newsfeed with producers you've followed.
You can't buy NFTs using the app right now, so you'll have to use the web-based platform instead. Buyers and sellers are charged a 2.5 percent fee, but Rarible compensates by supporting assets housed on the Ethereum, Tezos, and Flow blockchains. Rarible allows consumers to purchase NFTs with a credit or debit card in addition to crypto. Finally, Rarible is great for users who want to mint their own NFTs because the process is simple and takes only a few minutes.
5. Foundation
Foundation is a one-of-a-kind marketplace dedicated only to NFT art. All NFTs are listed through an auction and are only available for a brief period of time – usually 24 hours. Foundation usually attracts high-end NFTs as a result of this, despite the fact that vendors are paid a 15% transaction fee when their item sells.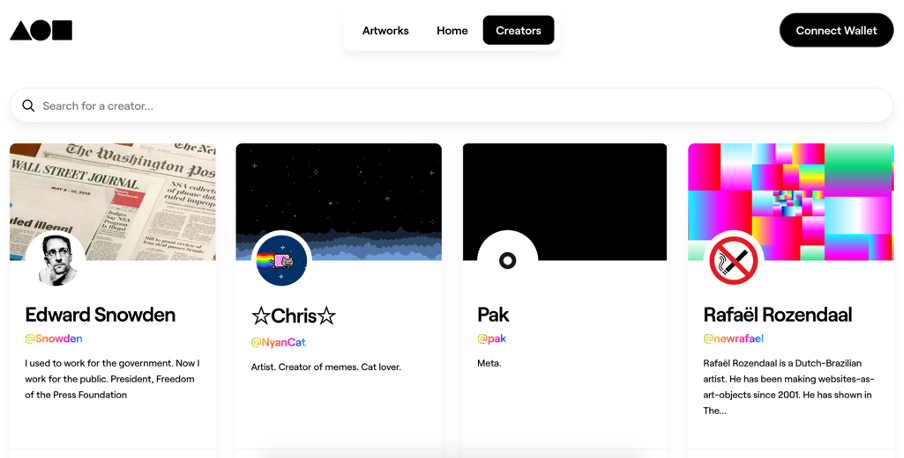 All NFTs are denominated in ETH because the Foundation marketplace is housed on the Ethereum network. Despite the lack of a mobile app, consumers can invest in NFTs through the Foundation online app, which can be accessed through your browser. There are over 12,000 collections to look through, many of which showcase unique and innovative artwork. Finally, both MetaMask and WalletConnect are supported by Foundation, ensuring that investors can safely keep their NFTs after purchase.
6. Autograph
Autograph is a popular NFT creation platform that allows celebrities and other well-known people to establish their own collections. Tom Brady co-founded the platform, which has received money from a number of reputable investors, including Andreessen Horowitz. Because of its exclusivity, Autograph has previously hosted NFTs from celebrities like Tony Hawk, Wayne Gretzky, and Simone Biles.
The browser-based tool, which showcases the best producers and any impending drops, allows users to acquire Autograph NFTs. The platform is part of the DraftKings NFT Marketplace, which allows investors to buy NFTs with a credit/debit card, a bank transfer, or even PayPal. Finally, the fees charged by Autograph are unclear, despite the fact that NFT owners can sell their things on the secondary market and get a 10% royalty fee.
7. Nifty Gateway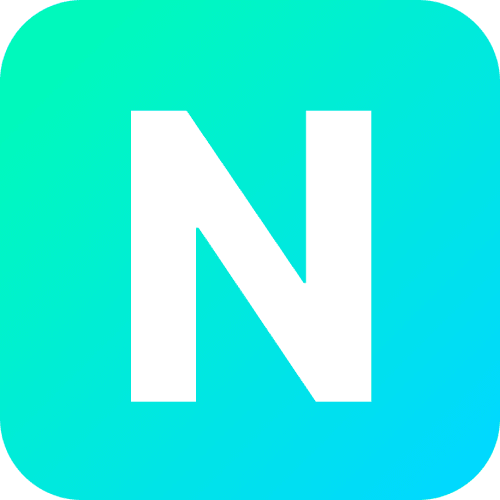 Because the marketplace concentrates entirely on NFT drops with a limited number of editions, Nifty Gateway is the best place to buy unique NFTs. Nifty Gateway's NFTs are known for their high prices, which has drawn celebrities like Steve Aoki and Eminem. Gemini operates the Nifty Gateway platform, which is one of the greatest locations to invest in Bitcoin and other cryptocurrencies.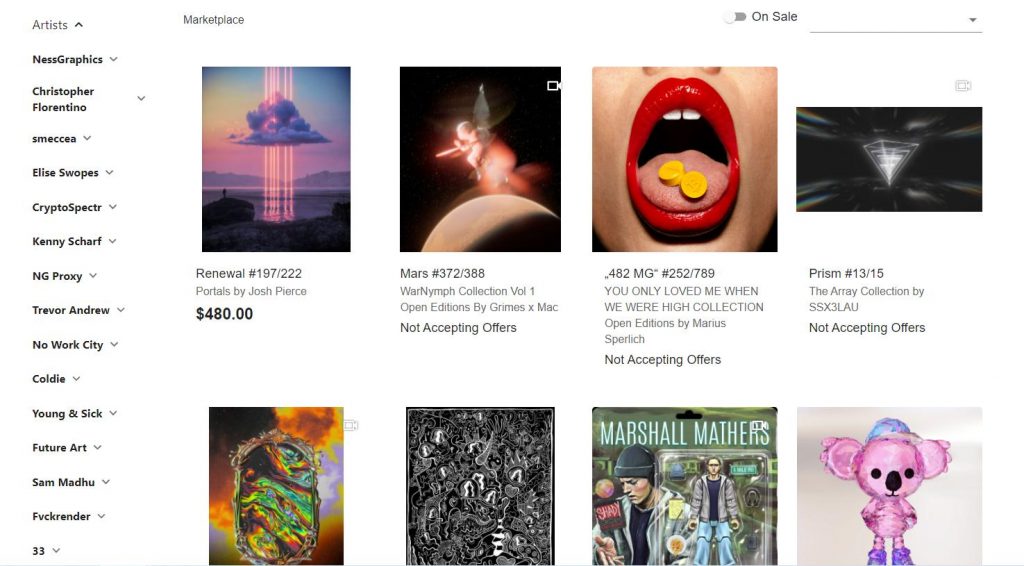 Investors in the UK can buy NFTs with a credit or debit card, but those outside the country will have to buy them with cryptocurrency. On Nifty Gateway, there are no costs for buying NFTs, however, sellers are paid a 5% commission plus a $0.30 transaction fee. Finally, according to a recent press release from Nifty Gateway, the platform will unveil a feature in early 2022 that will allow investors to purchase NFTs directly from their Ethereum wallet, greatly simplifying the investment process.
8. SuperRare.co
SuperRare is an NFT app that aims to make the NFT collection and creation a collaborative effort. With approximately $158 million in revenues, it is one of the most popular NFT apps. It includes high-resolution digital collectibles such as artwork, short movies, and 3D NFT works.
The SuperRare NFT software is also user-friendly, and it supports wallets like MetaMask, Fortmatic, and WalletConnect. Given the unusual method, NFTs are uploaded to its platform, it is one of the most difficult NFT apps to mint on.
To have their works included, creators are also required to pay a hefty 15% charge. However, SuperRare provides a royalty structure that sees a creator earning as much as 10 percent in future sales of their NFT creation.
SuperRare has an ERC-20 token called RARE that is utilized for governance purposes.
9. Atomic Market
Atomic Market is a standout among many of the top NFT apps. It is based on EOSIO, a popular Ethereum competitor protocol that provides a low-cost, energy-efficient, and massively scalable decentralized application (dApp) architecture.
The app is unique in that it acts more like a digital collectible shared liquidity platform. All projects posted on one NFT market will be accessible in all other markets due to shared liquidity.
Atomic Market, which functions more like an organizer for the NFT sub-sector, is now ranked among the top 10 ranking of NFT apps. NFT sales have averaged around $118.21 million thus far. It includes the Atomic Hub marketplace, which allows NFT fans to effortlessly make, purchase, and sell NFTs from a variety of sources. Cloud Wallet, Anchor, and Scatter are among the wallets that are supported.
10. MakersPlace
MakerPlace claims itself on being a leading destination for digital collectibles from some of the fastest-growing NFT sub-most sector's exclusive artists. NFT juggernauts like Beeple and music icons like T-Pain, Shakira, and Tom Morello have contributed to their record sales.
After making an account, new users can choose which creators they want to follow. MetaMask, Coinbase, and Trust Wallet are all accepted wallets, and you can also pay with your credit card.
In order to join the platform, creators must first seek an invitation link. Makersplace takes a 15% commission, but only if a creation sells well, and the app also has a 10% royalty program for resales.
Despite the fact that MakersPlace does not have the same trading volume as other NFT markets, it remains a popular destination for many, with over $25 million in NFT sales on an annual basis.
What is NFT?
A new trend in cryptocurrencies is non-fungible tokens, also known as NFTs. NFT suddenly took the world's attention after Christie's auction house sold the first NFT artwork to digital artist Beeple's image collage for $69.3 million.
The NFT makes the asset an asset that can be used indefinitely and there is also a Certificate of Authenticity to prove it. Digital artworks can take the form of GIFs, tweets, virtual business cards, images of physical objects, video game skins, virtual assets, and more when bought and sold via NFT.
NFTs can also be referred to as digital assets that serve to represent a variety of tangible and intangible items that are unique in digital sneakers, virtual real estate, and collectible sports cards. There are several characteristics or properties of non-fungible tokens, including verifiability, atomicity, interoperability, and indestructibility.
What is NFT App?
The NFT app provides access to these digital collectibles and allows anyone to generate, buy, sell and generate passive income from these unique assets. These dApps started a revolution by making it easy for people to store their precious memories and work on the blockchain.
The NFT app makes it easy for investors to invest in NFTs. Buyers can also collect some of the rarest works of art and games in the art and gaming industry to use or resell as flexes. Experienced investors can invest in the best NFT stocks to gain access to the NFT market without purchasing tokens. As the use cases of NFTs increase, many see NFTs as a key part of the fast-approaching MetaVerse. NFT applications are seen as a vehicle for the digital revolution.
How to choose the largest NFT app?
If you need to choose the best NFT creation platform for your next digital asset tokenization project, consider:
Excellent security and privacy policy.
Minimize traffic or congestion on the platform.
Easy integration of cryptocurrency or token wallets.
A great list of NFTs or digital asset tokens with proof of origin.
Minimum fees to create and trade NFTs.
User-friendly interface and easy navigation across the platform.
Transaction speed faster than competitors.
How does the NFT app work?
To explore trading and profit opportunities in NFTs, you need to understand how the NFT market works. Familiarize yourself with the client-side features of the NFT Marketplace.
An NFT manufacturer or trader creates a profile in the desired market.
Users now need to connect or create a crypto wallet to store their NFTs or tokenized assets.
A trader or buyer searches for and modifies a listing of NFTs or other tokens in the marketplace.
However, NFT manufacturers will choose a niche market. Then upload your creations to the NFT for inclusion in the marketplace.
When the market lists NFTs after adjustment, bidders can bid for NFTs or traders can buy at a fixed price.
The event ends when the NFT maker and bidder accept the deal.
NFT Market Shows Trading. The platform also transfers NFTs to the bidder's cryptocurrency wallet and funds to the NFT creator's digital wallet.
How to use the NFT trading app
Once you are familiar with the concept, trading NFTs is very simple. NFT "trading" simply involves buying and/or selling. People of all origins can participate in auctions or purchase products. You only need a few tools. Below, we will discuss how to buy and sell NFTs. Follow these simple steps to buy NFTs-
Step 1: Create and verify your account with eToro
Before entering your NFT left to right, you must first create an account with eToro. This is because you need cryptocurrency (usually ETH, MATIC, or BNB) before making a purchase. To create an account, type "eToro.com" into your browser, click "Sign up now" and fill in the required details. As eToro is a regulated broker, you must verify your identity before making a purchase. All you need is a photo ID (passport, driver's license) and proof of address (bank statement, utility bill).
Step 2: Deposit
Once your account has been created and verified, you can proceed to the next step deposit. Just click the 'Deposit Funds' button, enter the amount to be deposited, and click 'Deposit'. The money got deposited in a few minutes. eToro supports deposits via credit/debit cards, bank transfers, or electronic wallets (PayPal, Skrill).
Step 3: Buy Ethereum
As mentioned, before investing in NFTs, you must first get Ethereum. To do this, you have to enter "ETH" in the eToro search bar, hit "trade", enter the amount of Ethereum you want to buy, and hit "open trade". You will need to buy enough Etheruem to cover your gas bill, and an extra $50-$100 will suffice. If the NFT you want to buy is on a different network, the steps remain the same, all you need to do is exchange ETH for the corresponding cryptocurrency.
Step 4: Download MetaMask and send Ethereum to MetaMask Wallet
When you buy Ethereum, you are almost ready to invest in NFTs! However, before doing this, you need to set up your MetaMask wallet as it is required to connect to any NFT market. Go to Metamask.io and there are several phishing sites with similar URLs, so make sure you are on the correct domain and download the browser extension or mobile app.
After the download is complete, you need to set up your wallet. Keep a paper copy of your metronome phrase in a safe place. Once the wallet is set up, you need to withdraw ETH to MetaMask (make sure MetaMask is set up with the Ethereum network). Double-check that you have enough extra ETH to cover your fees. Because once this step is done it will be much more difficult to fix.
Conclusion
The NFT space is growing rapidly and shows no signs of slowing down. NFT tokens are growing in popularity as they are adopted by tech-savvy investors and celebrities. So before the industry goes mainstream and big money comes in, it could be a good time to get involved and invest in NFT projects. As in the traditional art industry, there are many risks in the NFT space, but there is a saying that "risk comes with a reward". It surpasses the tokens of the network on which many collections of NFTs are based, providing a tremendous opportunity for anyone brave enough to learn how to invest in NFTs.
The hype surrounding NFT trading is undoubtedly gaining momentum in the digital world. From the trading card craze among NBA sports fans to the creations of multi-million-dollar celebrities, it's easy to see why NFTs are so attractive to crypto-savvy market participants. Before you start trading NFTs, it's important to consider how apps and websites differ, including the fees charged and the assets offered.
FAQs
What is NFT?
Non-Fungible Tokens (NFTs) are digital assets that can be bought and sold in specialized online marketplaces. NFTs are created and stored on the blockchain ledger. B. It can be anything digital, such as game figures, sports cards, artwork, collectibles, videos, or music.
What is the difference between NFT trading and cryptocurrency?
NFTs and cryptocurrencies are not similar as NFT give the ownership right. However, while NFTs are unique and non-exchangeable (non-fungible), cryptocurrencies are interchangeable.
How do I purchase NFTs?
To start purchasing NFTs, you need to register with a marketplace or platform that sells the product you want. You may need to download and fund a cryptocurrency wallet to participate or purchase an auction.
What is the best NFT trading platform?
Some platforms only sell certain products, so the best NFT market depends on the type of digital asset you want to own. B. Sports Collectibles. One of the best comprehensive platforms selling a variety of NFTs is OpenSea.
Who can trade NFTs?
One of the main benefits of NFT trading is that anyone can participate by registering on the market and buying and selling products. Many platforms offer different NFTs at different prices, all you need to do is access your wallet in a supported currency.