The stock market is off to a rocky beginning in 2022. The S&P 500 is down 4.9 percent until the end of March, owing to concerns about persistently rising inflation, strong Federal Reserve interest rate hikes, and geopolitical stress between Russia and Ukraine war. Fortunately for investors, the only alternative left is to invest in the most traded stocks, which will almost certainly gain in value in the future, even if the market is experiencing a downturn.
In this guide, we'll show you the top ten most traded stocks that trade on major U.S. and UK exchanges.
10 Most Traded Stocks in 2022
The ten most traded stocks are listed below, and they include equities from the United Kingdom, the United States, and Europe. Because they are the most traded stocks, they are easily available to buy on major stock exchanges, even if you are a UK resident.
Most Traded Stocks Reviewed
1. British Telecom (LON: BT.A)
All of us have known BT, as the telecoms behemoth is a household name in the United Kingdom. BT now has a presence with over 180 nations across the world, and it has bolstered its market dominance by introducing new services such as subscription TV and IT support. BT's stocks have rebounded substantially after a huge drop in early March, and are now trading around the 193.70 GBX mark.
The fact that BT is classified as a defensive stock and this property is one of the key reasons to add it to your portfolio. These stocks are popular during periods of high volatility or high inflation, the latter of which is a major factor in the UK right now. Furthermore, because of its large customer base, BT can quickly adjust pricing to keep up with inflation, ensuring future revenue streams.
Furthermore, billionaire Patrick Drahi bought an 18% investment in BT last year, with speculation that he may buy more shares (or try to acquire ownership) in the future. Given the thrilling implications, this would very certainly have a beneficial influence on stock prices. BT's stock appears to be in good shape, making it one of the top companies to invest in.
BT is expected to trade at an 8.5 Price-to-Earnings ratio is 2023, compared to an average of roughly 11 in the past. That makes it appear undervalued, especially given its return on investment in fiber broadband.
BT stocks had a trading volume of £27.21 million at the time of composing this article. It has a 52-week price high of 206.70 GBX, implying a 6% upside objective at the current price of 193.70 GBX. The price-to-earnings (PE) ratio of BT Group is currently 18.78, and the company also pays a 1.19 percent dividend.
2. Lloyds Banking Group (LON: LLOY)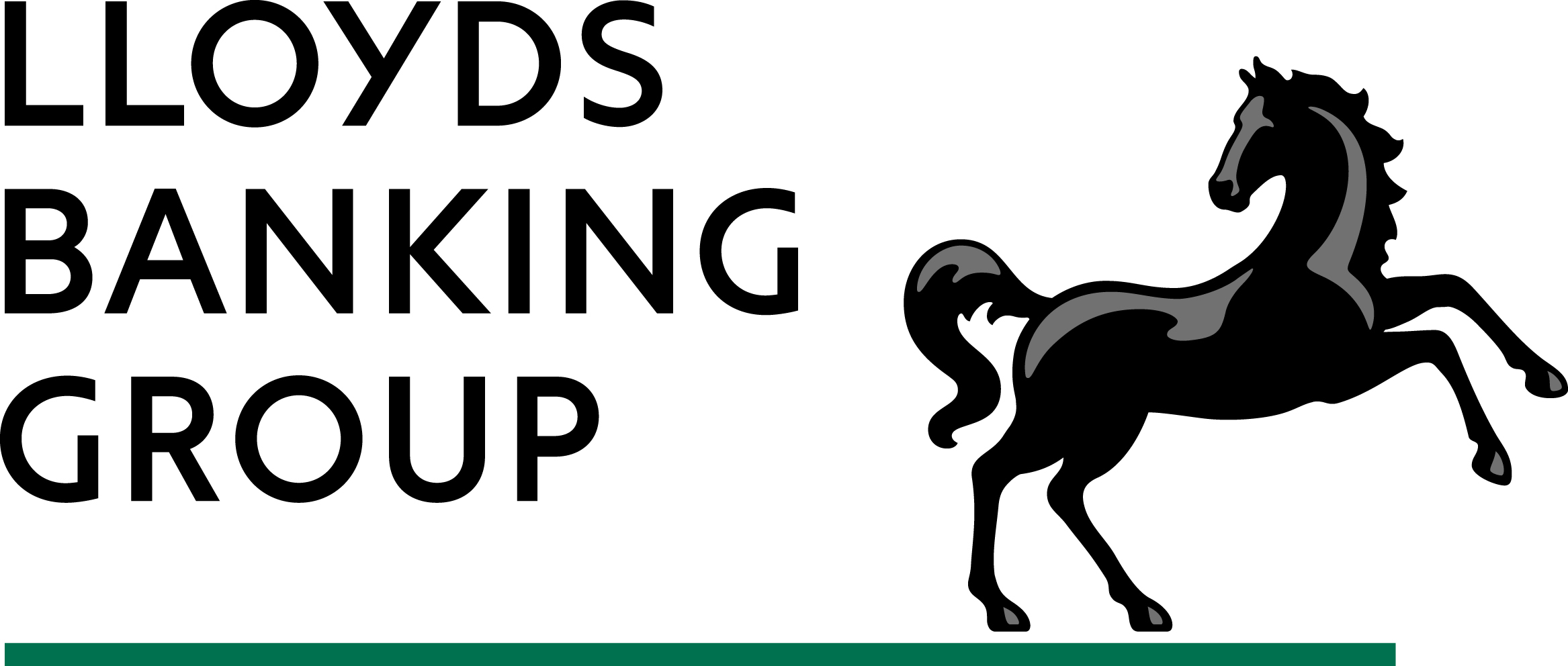 Lloyds Bank is among the Big 4 UK financial institutions, including HSBC, Barclays, and the Natwest Group. Venture capital, retail, and commercial banking, insurance, and consumer finance are among its segments.
During the beginning 3 months of 2020, the Lloyds share price plummeted from over £60 to below £40. In late September 2020, the price dropped below £25 for the first time. Since then, the price has fluctuated between the low £40s and the high £50s.
The share price of Lloyds has dropped by almost 15% in the last five years. The competitive UK banking sector, poor income potential from rock-bottom interest rates, and the cost of antiquated legacy technology, according to industry observers, are three factors for Lloyd's lackluster pricing performance. Lloyd has also had to deal with claims related to the Covid epidemic and Hurricane Ida, although it has announced a £1.4 billion profit for the first half of 2021.
Lloyds currently has a target price of £63 set by Deutsche Bank analysts, signifying an almost 30% rise over the stock's current market price. At the time of this post, Lloyds stocks had a trading volume of £294.49 million. At the present price of 44.80 GBX, it has a 52-week high of 56.00 GBX, meaning a 25 percent upside target.
Lloyds Group currently has a price-to-earnings (PE) ratio of 6.01, and the company also pays a 4.46 percent dividend.
With a market valuation of about $3 trillion, Apple is perhaps the most valuable company on the market. The stock has jumped about 30% last year on top of an 80% surge in 2020. In comparison, the S&P 500 has risen 25% for the period.
Apple Inc. is the company behind the popular iPhone, iMac, and Macbook models, as well as Apple TV and Apple Music, and the macOS operating system, which has about a 10% global market share behind Microsoft's Windows.
Despite a sharp decline in early 2020 due to the Covid crisis, Apple shares have steadily rebounded since a low of around $40 in early 2019. With an increase of 11% in the last week, the price has reached a high of $167.66. Investors are convinced that Apple's consumer products, which have long been renowned for their great design quality, will continue to be appealing.
Apple stocks had a trading volume of £83.84 million at the time of composing this article. At the present price of $167.66 (£154.78), it has a 52-week high of $182.94 (£168.88), meaning a 9 percent upside target. Apple's price-to-earnings (PE) ratio is at 27.84, and it also provides a 0.52 percent dividend.
4. Ford Motor Company (NYSE: F)
The price of Ford shares has soared since the Covid crisis in April 2020, which rocked global markets. The stock surged from a low of less than $5 in April to $13 in September 2021 and has since rocketed to more than $20.
President Biden's initiatives to reward car makers for becoming green have benefited the Ford pricing, as well as the rest of the US automotive industry, throughout the course of the year.
The recent increase in Ford's stock price can be attributed to positive financial results announced in late October, as well as a wise investment decision to enter the EV (electric vehicle) industry, which is so important to the global green agenda. Rivian (RIVN), an Electronic Vehicle maker that went public in early November 2021 at $78 per share and is now trading above $110, has a 12 percent investment in Ford. The two companies scrapped plans to collaborate on an electric vehicle, yet their stock prices did not suffer as a result.
Ford stocks had a trading volume of £70.84 million at the time of composing this article. At the present price of $15.36 (£14.18), it has a 52-week high of $25.87 (£23.88), meaning a 68 percent upside target.
Ford has a price-to-earnings (PE) ratio of 3.45, and the company also pays a 2.60 percent dividend.
5. Vodafone Group Plc (LON: VOD)
The Vodafone Group is a UK-based telecommunications behemoth that offers mobile, landline, and internet services, as well as Africa's largest payment network, M-Pesa (50m monthly active users). There are 330 million Vodafone Group users in 65 countries.
If you're seeking dividend stocks with high long-term growth potential, Vodafone is a good choice. To begin with, the FTSE 100 component has one of the highest dividend yields in the UK market. This now has a trailing yield of around 6% based on current pricing.
Despite the fact that this may be enough to attract dividend-seekers, Vodafone shares look to be undervalued when evaluated in the perspective of its potential 5G presence. It currently has a presence in the United Kingdom as well as several European countries. However, given Vodafone's global reach, other rollouts may be in the works.
It's also interesting monitoring how Vodafone shares have responded to the wider epidemic from a risk management approach. In February 2020, for example, the shares were priced at 123 GBX. The same equities are now worth 130 GBX after two years. This means that Vodafone's stock has increased by 5.6 percent in the last year, whereas several of its competitors have lost money.
Vodafone stocks had a trading volume of £176.30 million at the time of composing this article. Its 52-week stock price high is 142.74 GBX, implying a 9 percent upside objective at the current price of 130.68 GBX.
Twitter is a large social media platform that focuses on microblogging. It gained popularity in the early 2010s. In recent times, the company has grown at an exponential rate, with over 217 million daily visitors. Twitter's stock has been hammered over the last year, but recent developments have sparked renewed investor optimism.
The recent revelation that Elon Musk has purchased a 9% stake in Twitter is the key cause for the company's uptick in fortunes. The market reacted positively to this, believing Musk will assist Twitter in returning to a high-growth era. Musk's financial backing may also be useful, given his current net worth of over $275 billion.
This could be crucial, given that Twitter's user numbers has stalled owing to fears that the network censors free speech. Musk's engagement with Twitter could help reverse this trend, allowing Twitter to achieve better financial results. Money invested in Twitter shares may appear risky at first, but that could reward out in the long term due to the company's present cheap stock price.
At the time of this post, Twitter shares had a trading volume of £43.34 million. Its 52-week stock price high is $73.34 (£67.70), implying a 64 percent upside objective at the current price of $44.48 (£41.06).
7. AMC Entertainment Holdings Inc. (NYSE: AMC)
AMC is the largest movie theatre chain in the United States, with 10,000 screens in over 15 countries. As bankruptcy proceeded in January 2022, the AMC stock price plummeted to a minimum of $1.91. AMC was severely damaged as a movie theatre operator as a result of the pandemic's extended lack of customers. Because of the interest of ordinary investors, the stock's price rose 65-fold to an all-time high of $72 in June. The cost has lately decreased to roughly $25.
Following revelations on December 10th that CEO Adam Aron and CFO Sean Goodman had disposed of AMC stock, AMC stocks began to fall even lower. In a previously publicized move for estate planning, CEO Aron sold $9.65 million in shares (ie. tax optimization). Sean Goodman, the company's CFO, sold all of his AMC stock for $565,000. According to Ortix, short-sellers have profited $1.1 billion from the AMC stock's decline since the beginning of December.
AMC is now not a Buy, as much of its recent price gains have been due to speculative shopper demand and post-pandemic thinking will likely weigh against public venue firms.
AMC stocks had a trading volume of £57.3 million at the time of composing this article. At the present price of $17.42 (£16.08), the stock's 52-week high is $72.62 (£67.04), implying a 316 percent upside target.
Glencore is a British trading and mining corporation that manufactures a variety of commodities. Metals, minerals, oil, natural gas, and other agricultural products are supplied to consumers across a wide range of businesses. Glencore's stock has seen a sustained and steady rise, with a price increase of more than 91 percent in just over a year.
Shares recently hit a new high of 528.70 GBX, a level not seen since April 2012! Much of this is attributable to outstanding trading results, which resulted in $5 billion in full-year earnings in 2021. Many commodities, such as copper and zinc, are trading at all-time high prices, which enhanced profits.
Glencore stocks had a trading volume of £69.76 million at the time of composing this article. Its 52-week stock price high is 528.70 GBX which the company achieved a few days ago and still, it is continuously on the rise giving a perfect opportunity to invest in this stock.
Glencore has a price-to-earnings (PE) ratio of 18.34, and the company also pays a 2.68 percent dividend.
The board also approved a $550 million share repurchase program, which should keep the stock price rising. Glencore is showing no signs of slowing down, making it an ideal portfolio asset for long-term growth.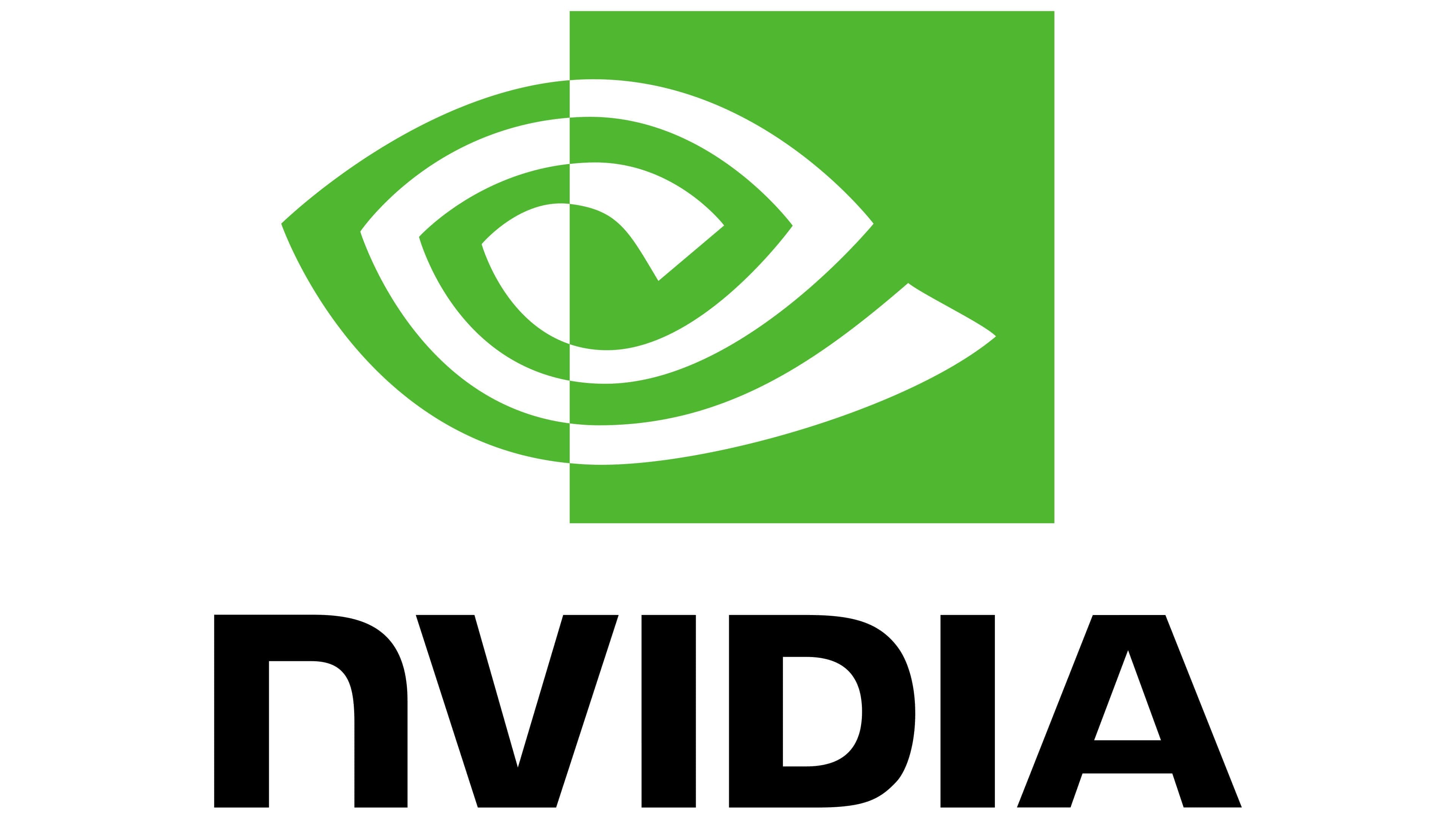 In November, NVIDIA's stock hit an all-time high of $346.47, finishing off a fantastic year. Due to a variety of macroeconomic issues, the semiconductor giant's stock has declined since then. However, the bull market appears to be resuming, as NVDA has risen more than 23% in the last week.
Analysts are growing more enthusiastic about NVDIA's prospects in the metaverse, which broadly refers to virtual worlds powered by GPUs such as those made by NVIDIA. Blockchain-based games like Decentraland and The Sandbox have opened the way for a slew of new projects to debut this year, providing NVIDIA with a large market opportunity. As a result, some analysts estimate that the company's earnings per share (EPS) would climb to $10 in the following two years.
In terms of financial performance, NVIDIA is doing well, with executives forecasting a non-GAAP gross margin of 67 percent. NVIDIA also expects to make $8.1 billion in revenue in Q1 2022, approximately $2.5 billion more than in Q1 2021. Overall, NVIDIA's prospects appear to be very bright, thus this stock should surely be added to your watchlist.
NVIDIA stocks had a trading volume of £47.25 million at the time of composing this article. Its 52-week stock price high is $346.47 (£319.87), meaning a 61 percent upside target at the current price of $215.04 (£198.53).
NVIDIA has a price-to-earnings (PE) ratio of 55.90, and the company also pays a 0.07 percent dividend.

Microsoft completes our list of the most traded stocks to purchase right now. The tech behemoth Microsoft requires no introduction, as it is frequently recognized as one of the world's largest corporations. MSFT shares have come back since reaching an all-time high in November 2021, giving an attractive opportunity to buy at a discount.
Microsoft's entry into the cloud-computing sector has made the firm look more appealing. This decision helped the business earn $60.7 billion in free cash flow in 2021, a 13% increase over 2020. Furthermore, Microsoft's cloud-computing product has a sizable market share and is only just few spots behind Amazon Web Services in the race for the top spot in this fast growing business.
Microsoft's strong brand loyalty is driving revenue and net income growth year after year. Individuals and businesses throughout the world continue to rely on Microsoft's subscription-based tools (such as Word and Excel), which help generate significant monthly revenue. Finally, with analysts predicting that Microsoft's revenue growth would continue indefinitely, MSFT stock could be a good long-term investment.
At the time of this post, Microsoft shares had a trading volume of £28.9 million. Its 52-week stock price high is $349.67 (£322.83), meaning a 23 percent upside target at the current price of $282.06 (£260.41).
Microsoft has a price-to-earnings (PE) ratio of 30.01, and the company also pays a 0.88 percent dividend.
Where to buy the Most Traded Stocks in the UK?
Are you looking for a broker to help you acquire the most traded stocks? We look at two brokers that offer zero commissions, substantial regulation, and easy-to-use trading to buy the most traded stock in the UK.
1. eToro
Every company in our top ten most traded stocks in the UK and US can be traded commission-free with global broker eToro. You can start with as little as $10 and work your way up (new minimum trade announced).
eToro has attracted over 20 million investors since its inception in 2006, thanks to its diverse selection of global equities, 250+ ETFs, commodities, indices, and more. eToro portrays itself as a reputable broker that is always working to improve its services for its customers. The straightforward design, which makes it easy to keep an eye on your portfolio as well as trading opportunities, is the most visible proof of that attention to detail.
You'll need to show your ID and address, just like with other regulated brokers. Then you can make a deposit. GBP is accepted by eToro via a variety of payment methods. There is no deposit cost (but a 0.5 percent currency conversion applies).
Once you have your funds in place, you may start looking for the most actively traded stocks. You can look for people by name, industry, or exchange. Before you commit to your deal, you can go at a variety of facts, newsfeed data, and charting options. You may leverage some trades and go short on select stocks with eToro.
With its in-built social trading alternatives, eToro places a high value on assisting rookie investors. You may copy more experienced traders for free with CopyTrader. You can also invest in strategic portfolio positions established by specialists with Smart Portfolios (minimum investment of $500). eToro's customer support parts are well-organized and accessible, and you can contact them via an email ticker system.
eToro, as one of the best FCA brokers, provides strict regulation (FCA, CySEC, and ASIC).
Pros
All of the most actively traded stocks are available under one roof
There are currently 20 million users
The FCA, ASIC, and CySEC are all in charge of regulation
CopyTrader and CopyPortfolio are available
App for smartphones
Cons
There is a $5 withdrawal fee
2. Capital.com

With 175,000 confirmed investors, Capital.com is a specialist CFD broker. In total, the broker provides access to 3,800 markets, including equities, cryptocurrency, currencies, commodities, and exchange-traded funds (ETFs). You can invest in the most popular stocks or browse Capital.com's portfolio of 1000+ shares and 100+ exchange-traded funds (ETFs). With capital.com tight spreads with really no commission are offered on stock purchases.
Capital.com is CASS-compliant, which implies that retail money is separated from investor funds and is protected by the Financial Services Compensation Scheme in the United Kingdom.
This broker makes it simple to deposit GBP, and the customer service is outstanding. Capital.com is a CFD broker, hence all of its trades are CFDs (Contracts-For-Difference). This implies that, while you will never be able to buy the underlying stock, you will be able to go short on stocks and leverage your transactions. There are certain overnight CFD charges.
Capital.com has a user-friendly interface and a wide range of charting tools. The trading experience isn't as straightforward as eToro's, but there are more advanced trading choices available, as well as a large selection of currency and spread betting assets.

Pros
Access 3,800 markets and the most actively traded stocks
In the United Kingdom, the FCA regulates the marketplace
CFD trading alternatives that are extremely powerful
App for smartphones
Cons
Only CFDs are available, and there are some overnight fees
How to Buy Most Traded Stocks UK?
So you've done your research and are ready to start investing in the Most Traded Stocks? Let's have a look at how you can achieve this with an eToro account.
Step 1: Registration
Enter your username, email address, and password on the eToro website. Make a new account by pressing the blue 'Create Account' button. Alternatively, you can use Facebook or Google to sign up.
Step 2: Get verified
You'll need to provide Proof of Identity and Proof of Address to get verified and trade large amounts with eToro.
Provide a copy of your passport for the fastest Proof of Identity verification. Use a legitimate government ID card or driver's license if you don't have one.
You can submit bank/credit card statements, utility bills, council tax invoices, or a driver's license as proof of address.
Step 3: Deposit funds
Bank transfer, credit/debit card, PayPal, Trustly, Rapid Transfer, Neteller, or Skrill are all options for depositing GBP with eToro. Keep in mind that your eToro account will be processed in USD, and GBP payment methods will be subject to a 50-pi currency conversion fee.
Step 4: Search for Most Traded Stocks
Using the top search box, you may search for stocks by name:
Alternatively, you can select 'Stocks' from the center menu that displays by pressing the 'Discover' button on the left toolbar. Then you can go through all of eToro's stocks in one place. Alternatively, you can search by industry or stock exchange.
Step 5: Buy the most traded stock
To get to the page of stock, click on its logo or name. You can study essential analytics and data on the homepage, as well as access advanced graphing options. Click the blue 'Trade' icon in the top right corner of the window to move to the next step.
You must input the value of the shares you want to buy (in USD) in the box that appears, as well as the leverage and stop-loss choices.
When you're ready, push the blue button on the box's bottom. If you're setting up a trade before the market starts, the button will state 'Set Order,' as shown above; the trade will be completed when the market opens. If not, the button will indicate 'Open Trade,' and your trade will be conducted right away. When your market order is filled, you'll get a pop-up notification.
Conclusion
After reviewing today's most traded stocks, we've come to the conclusion that the vast majority of them have room to expand. Because of the pandemic effect on venue businesses, AMC is in terrible difficulties, and Lloyds is still suffering. The key strategic dilemma is whether the telecom behemoths BT and Vodafone are undervalued, while Nvidia and Apple are overvalued?
We have no objections to suggesting eToro as your first port of call for investing in the most actively traded equities. eToro has a very user-friendly design, a large selection of stocks, and transparent costs from start to finish. You can go short on some stocks with eToro, much as you can with CFD specialist Capital.com, which means you can profit if you believe they will fall in price. This is a fantastic alternative. Remember that while both brokers charge spread fees, trades are commission-free.
Frequently Asked Questions
What are most traded stocks?
The top 10 most traded equities in the world are mostly from Russia and China, as well as other markets that are closed to Western investors.
Which penny stocks are the most actively traded?
Rennova Health, ICOA, and Tonner-One World Holdings, Inc. are the most actively traded penny stocks in the United States today. The top three companies have a combined market capitalization of less than $70 million USD.
What Nasdaq stocks are the most actively traded?
The most actively traded equities on the NASDAQ today are Apple Inc., Microsoft, and NVIDIA Corporation.
Which FTSE equities are the most actively traded?
BT, Lloyds Bank Group, and Vodafone Group are the most actively traded stocks on the FTSE today.
What are the most actively traded AIM stocks?
The top three most heavily traded equities on the UK exchange AIM today are Greatland Gold plc, Eurasia Mining plc, and Revolution Group plc.