It's not simple to pay more for growth stocks in a stock market that's approaching record highs. And, as the past few months have proven, pursuing high-fliers comes with a lot of risks. As a result, for 2022, many investors are seeking more conservative value stocks.
The top value stocks in the United Kingdom are not always simple to come by. After all, everyone would be purchasing the stock if it is evident that it is undervalued. As a result, it's crucial to keep in mind that determining whether or not a business is a value stock is a subjective concept.
Nonetheless, we've done the research for you by examining some of the best value stocks in the United Kingdom to purchase right now. In this guide, we'll go through the best value stocks in the UK right now, as well as the brokers you should think about using to finish your purchase.
What are value stocks?
There are two types of stocks investment: value stocks and growth stocks. Growth stocks have above-average income and earnings potential for growth, whereas value stocks generally give the possibility of purchasing stocks at a price reduction to their present value.
Many stocks have both traits or mix in with standard valuations or growth rates, thus whether or not they are called value stocks relies on how many of these characteristics they have.
The following are common characteristics of value stocks:
They are usually well-established companies.
Consistent (though not spectacular) growth.
Revenues and profitability have been relatively consistent.
Although this isn't a hard and fast rule, majority value stocks pay dividends.
How to find value stocks?
Investors must first know what to search for while looking for bargain stocks. It's not enough to search for equities that are cheaper today than they were previously; value stocks work differently. Instead, investors should consider the company's core fundamentals in light of its future potential (along with other indicators).
When searching for the best value stocks, traders should consider a number of factors, but three in particular deserve special attention:
P/E ratio: For a valid reason, this is the most well-known stock-valuation statistic. When comparing the prices of companies in the same industry, the price-to-earnings, or P/E, the ratio can be highly informative. Simply divide a company's stock price by its earnings over the last 12 months to arrive at this figure.
PEG ratio: This is similar to the P/E ratio, but it adjusts to level the playing field across companies with somewhat varying growth rates (thus, PEG, or price-to-earnings-to-growth, ratio).
Price-to-book (P/B) ratio: Consider book value as what would be leftover if a company shut down and liquidated all of its assets. Analyzing a firm's profitability as a ratio of its book value can aid in the identification of undervalued prospects, and many value investors seek out stocks that are trading for less than their book value.
10 Best Value Stocks To Invest In March 2022
Before we get into the details of the best value stocks to purchase in 2022, here's a quick breakdown of some of the best companies to invest in that can pay off highly:
10 Best Value Stocks Reviewed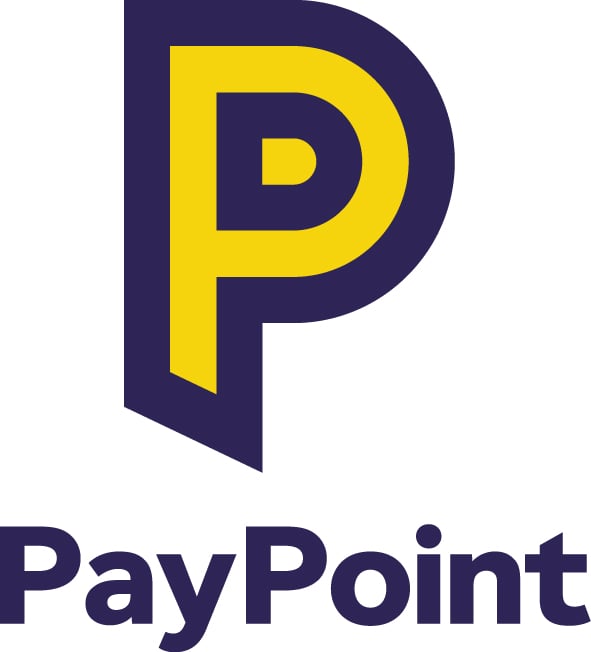 Paypoint is one of the best value stocks to invest in the UK today in terms of price. This firm is in responsible of the payment system that is employed in thousands of retail supermarkets all over the UK which include supermarkets, grocery stores, petrol stations, and shopping malls.
Paypoint earns profit by letting sellers to use its payment processing technology. It stands to reason that Paypoint's lengthy closure in the United Kingdom has been terrible. After all, with the majority of its retail sites still closed, revenues have taken a significant impact.
This had a serious influence on the Paypoint 's stock price. Paypoint stocks were trading at 663 GBX a share at the start of January 2022. The same equities were valued at just 543 GBX per share just two months later.
It also boasts a system of over 3,600 ATMs, and also smart debit and credit card transaction technologies. Paypoint stocks had a trading volume of £77.54k at the time of composing this article. Its 52-week stock price high is 742 GBX, implying a 36 percent upside objective at the current price of 543 GBX.
EasyJet is among the best-valued airline companies on the market. Despite the fact that the airline industry overall was in horrible condition for a long time as a consequence of the global epidemic, worldwide passenger figures are already recovering to pre-pandemic levels.
Considering all of this, EasyJet seems to be too cheap to pass up at present rates. During August 2019 and February 2020, for example, the stocks rose from 887 to 1,500 GBX.
It's logical to presume that, given the circumstances, EasyJet's upward trend would have continued if the global epidemic hadn't happened. However, in March 2020, EasyJet shares, like the rest of the airline industry, took a dramatic turn for the worse, reaching 52-week lows of barely 410 GBX.
EasyJet's stock has recovered well out of its 2021 downtrend, soaring to 910 GBX, but it is presently on a downward trend. The current price is just under 487.61 GBX as of March 2022. At the current market price 487.61 GBX, the stock's 52-week high is 910 GBX, indicating an 86 percent upside target.
Just after BBC, ITV is the UK's biggest television broadcast multinational company, with advertising accounting for the majority of its revenue. Broadcasting businesses appear to have been left behind in the light of streaming services like Netflix and Amazon Prime – but that is not the case, according to ITV's recent earnings report!
The context here is that many people were exhausted at houses in 2020, culminating in more time spent in front of the TV screens. With a slew of new shows on the air and a greater focus on digital viewership, now might be a good moment to add ITV to your portfolio.
In a trading update, ITV officials stated that 2021 was the best year in the organization's business in terms of marketing, with all metrics outperforming 2020 and 2019.
ITV stocks had a trading volume of £17.77 million at the time of composing this article. Its 52-week stock price high is 134.15 GBX, implying a 63 percent upside objective at the current price of 81.84 GBX.
Sage Group is among the largest technology company in the United Kingdom, and it provides accounting and compensation administration software to businesses all throughout the country. Large portion Sage's operations are now sponsored in the cloud, owing to Amazon Web Services as well as other cloud infrastructure companies competing for the company's business. Even though the stock price has recently dropped, there are still signs of hope.
Sage uses a premium account business model with greater consumer interaction to ensure a consistent monthly revenue stream. In 2021, recurrent revenue climbed by 12%, with a 15% growth in recurring revenue from the United States. The truth that Sage has historically coped with British and European customers highlights the firm's development objectives.
In terms of its recent stock price action, Sage stocks had a trading volume of £3.57 million at the time of composing this article. Its 52-week stock price high is 862.20 GBX, thus a current price of 651.80 GBX represents a 32 percent upside goal.
Sage pays a dividend of 2.36 percent, which is compensated twice a year. If you're looking for a low volatile firm with a reliable dividend, Sage is a good choice.
5. Vodafone Group (LON: VOD)
When you realize that Vodafone's shares are presently trading at a little over 118.42 GBX each, it's a good value stock to buy. Once again, this allows you to establish a big stake in the company without having to invest a large sum of money.
Vodafone is a well-known firm with a market capitalization of approximately £31 billion. For the past couple of years, Vodafone's stock has been in a downwards trend. A lot of this can be attributed to the fierce competition between low-cost telecom carriers.
Furthermore, there are numerous explanations why Vodafone is one of the best value stocks to buy now in the UK at current pricing. Vodafone is one of the LSE's most reliable firms to pay dividend. In fact, the company's current yield is a little over 6%.
If you examine the amount of FTSE 100 stocks that have lowered or suspended their dividends as a result of COVID-19's uncertainty, this is quite significant. Moreover, and most importantly, Vodafone is likely to play a key role in the development of 5G technology in the future and could be good choice for long term investment.
In terms of its recent stock price action, Vodafone stocks have a trading volume of £139.97 million at the time of composing this article. Its 52-week stock price high is 142.74 GBX, thus at the current price of 118.42 GBX, it has a 20% upside target.
Cineworld is the biggest theater company based in UK but as a result of the lengthy lockdown, its local theaters have been closed for quite some time. As a result, Cineworld's stock has plummeted since the outbreak began. Before the global epidemic, Cineworld stocks were worth 189 GBX.
Cineworld stocks hit the lowest of 15 GBX in March 2020, a decline of more than 90%. However, in recent months, there has been a positive rebound. Cineworld's stock rose to a maximum of 124.85 GBX in 2021, but this won't last much longer, and indeed the stock is now priced just 34.39 GBX.
Since movie theatres are reopening all around the world, it appears that Cineworld will once again reach new heights. Given its low price, it is unquestionably the greatest stock to buy right now.
In terms of its recent stock price action, Cineworld stocks had a trading volume of £9.43 million at the time of composing this article. Its 52-week stock price high is 124.85 GBX, implying a 263 percent upside objective at the present price of 34.39 GBX.
Entain PLC, formerly known as GCV Holdings, is the company behind a number of online gaming sites. This includes sports betting, the best casino stocks, poker sites, and online bingo halls, among other things. Sportingbet, Coral, PartyPoker are among the huge gambling firms under Entain.
Entain shares were priced at barely 292 GBX per in March 2020, when the stocks took a short downturn. By late February 2021, the identical stocks have a value of 1,411 GBX.
In actual terms, that's a 380 percent increase in just 11 months. With that stated, Entain's bright rise is far from over. Moving forward, on the contrary, there is a lot to be excited about. More purchases are planned for the following year, which is at the forefront of this.
Entain stocks had a trading volume of £2.72 million at the time of composing this article. Its 52-week low stock price is 13.84 GBX, hence the current price of 1479.50 GBX reflects a massive price gain. Anyone who purchased Entail stocks in March 2021 made a profit of 1465.66 GBX per share.
Capita PLC is a commercial services and specialist advisory firm. Its stocks have fallen substantially since the pandemic, while some may argue that the magnitude of the downturn is unjustified. In February 2020, the stocks were valued at just under 150 GBX, before plummeting to 19 GBX a month later.
The stock price has marginally rebounded to 20 GBX, although it is still a long way from its pre-pandemic level. In fact, this would necessitate a further increase of more than 260 percent. As a result, this bargain stock has a lot of room for growth. This could be aided by the recent government contracts it has obtained, such as providing training to the Armed Forces.
In terms of its recent share price action, Capita stocks had a trading volume of £9.08 million at the time of composing this article. Its 52-week stock price high is 55.98 GBX, implying a 173 percent upside objective at the present price of 20.46 GBX.
There are a variety of methods to invest in sustainable businesses, many of which have seen their stock prices plummet since the pandemic began. Biffa, a waste management company established in the United Kingdom, is at the forefront of this.
Biffa has spent a lot of money in recent years to develop a green foundation for its trash collection operations, which involves a plastic recycling facility in County Durham. Nestlé Waters UK has also agreed to work with the company. Biffa will supply the firm with recycled bottles as part of this deal.
In terms of its recent share price action, Biffa stocks had a trading volume of £865.46k at the time of composing this article. Its 52-week stock price high is 419.50 GBX, implying a 35 percent upside objective at the current price of 310 GBX.
10. Lloyds Banking Group (LON: LLOY)
In 1998, the shares of Lloyds Banking Group were valued at more than 520p. The same stocks are now worth just 44 GBX, a drop of more than 91 percent.
While it's reasonable to predict that Lloyds, like the vast majority of the UK banking industry, will never again reach such a high stock price, When you consider that a single Lloyds stock costs just under 44 GBX, it's one of the most affordable UK value stocks on the market today.
In light of the stock's future direction, it's probable that Lloyds will begin altering its business strategy in the years ahead to be more connected with the digital change that we're witnessing across the banking industry.
There is lots of possibility for long-term growth here, given its current market valuation of slightly under £28 billion. Despite the fact that this is expected to remain stable, we can look at a pre-pandemic aim of 59 GBX, which it reached in February 2020. A 51 percent increase in the price of Lloyds shares is required to bring them back to this level.
In terms of its recent share price action, Lloyds stocks had a trading volume of £288.32 million at the time of composing this article. Its 52-week stock price high is 56 GBX, implying a 25% upside objective at the current price of 44.79 GBX.
Advantages of investing in Value Stocks
Value Stocks aren't just for the wealthy
One of the best things about value stocks is that they are open to anyone who is willing to put in the effort and invest the necessary time and patience.
Compounding is used to its full potential
Investing in value stocks is an excellent opportunity to take advantage of compounding's benefits. Your earnings grow massively over time if you reinvest the returns and dividends you earn from your value stocks.
Risk and volatility are reduced
One of the most significant benefits of value investing is that it is far less risky and volatile than most short-term investment strategies.
You won't be caught up in the everyday rush of market price changes because you won't be buying stocks presently and selling them tomorrow. And, because the success of your numerous stock holdings is based on a long-term strategy, you won't have to spend your days supervising it.
Drawbacks of Value Stocks
Necessitates an investor's mindset
There is no space for emotional experiences in value stocks. Even as this can make investing easier on the surface, it can also be a difficult mindset to maintain over time. As humans, we are likely to make emotional decisions, which frequently leads to our failure as investors.
Requires patience and hard work
Value investing isn't the simplest stock market strategy to implement, so you'll need to be willing to put in the effort.
Understanding to analyze a business takes time and effort, and you'll need a lot of patience to wait for the outcome of all your hard work.
Estimating Intrinsic Values Can Be Difficult
The difficulty of estimating a business's intrinsic value is probably the biggest disadvantage of value investing.
Investors can use a variety of methods to accomplish this goal, but each one requires a certain level of expertise to master, and not every investor has a strong financial background.
How to Buy Value Stocks?
Let's look at how you can invest in value stocks now that you've learned about their advantages and disadvantages. Below is a step-by-step guide to buying value stocks:
Step 1: Choose a broker
Finding a trustable stockbroker is the first step in buying a value stock. Not only must the broker provide your desired stocks, but it must also do so at a decent commission. Payment methods that are legally supported, as well as the required minimum investment, should all be properly considered.
We've compiled a list of the top two trading sites that offer some of the best stocks to buy to help you out:
1. eToro
eToro is our highly recommended broker in the United Kingdom. This platform has all of the best UK value stocks mentioned in this post, with over 2,400 shares available across 17 UK and international markets. Most importantly, you will be able to purchase your preferred value stock without having to pay a commission.
This means that you don't have to overpay for your stock investments, even if firms like Hargreaves Lansdown charge £11.95 per trade. Commission-free trading is available on eToro for all 16 international markets, not just UK stocks.
When you buy shares and stocks listed on the London Stock Exchange, eToro will even waive the 0.5 percent stamp duty tax. You'll also be happy to learn that eToro accepts fractional shares. This indicates that you can purchase any amount you want as long as you spend at least $50.
This is especially useful if you want to invest in the best-value stocks on the US stock exchange. This is due to the fact that American stocks can cost several hundred dollars each. If you want to put money in value stocks as component of a divestment approach, eToro serves approximately 250 ETFs. All of these are, once again, free of commissions. Another prominent component on this friendly to user platform is the Copy Trading strategy.
You can create an account with eToro in minutes and deposit money with your debit or credit card right away. E-wallets and bank wires are also accepted. Finally, your money is safe at eToro, as the broker is regulated by the FCA, ASIC, and CySEC.
Pros
The online trading platform is extremely user-friendly.
Invest in stocks without having to pay a commission or share dealing fees.
Trade CFDs on stocks, indices, commodities, forex, and other assets.
There are over 2,400 stocks listed on the UK and international stock exchanges.
There are more than 250 ETFs available.
Funds can be deposited using a debit/credit card, an e-wallet, or a UK bank account.
Copying other users' trades is possible.
Protections under the FCA and the FSCS
Cons
Not appropriate for advanced traders that like to conduct technical analysis
2. Capital.com

In the long term, the overwhelming majority of you will be looking to buy shares in your selected value stock then eToro is by far the best choice. Capital.com, on the other hand, maybe worth considering if you want to take a more adventurous strategy to value stock trading.
This is due to the fact that a CFD broker such as Capital.com allows you to leverage trade hundreds and hundreds of stock CFDs. You can begin investing in value stocks with a leverage of up to 1:5. This implies you can access a $1,000 position with a £200 account balance.
Capital.com also allows short-selling on its stock CFDs. If you come across a stock that you believe is fairly valued, this could come in useful. Capital.com is a 100% commission-free CFD broker, regardless of which stock you trade or whether you are long or short.
This means that the spread is the only fee you need to account for when calculating your trading margins. The spread on this popular platform is often very dynamic – especially when trading stock CFDs listed in the United Kingdom and the United States. If you're new to the world of online trading, Capital.com is a good place to start.
This is due to the fact that the minimum deposit is only £20, and the platform is jam-packed with educational tools. There's even a demo account option, which allows you to trade value stocks in a risk-free environment. Capital.com, like eToro, allows you to open a trading account in minutes. Debit/credit cards, as well as e-wallets, are accepted as deposit methods.

Pros
You can trade hundreds of US and UK stocks.
For new traders, an educational app is available.
Your AI assistant detects your flaws.
Every day, new trade ideas are generated.
Excellent interface for charting and analysis.
Trading with no commissions at all
Cons
Custom trading strategies are not possible to create.
Step 2: Open an Account
All that's left to do now is open a trading account and purchase the value stock of your choice!
If you're new to online investing, we'll explain the process with eToro, the best broker in the UK.
To sign up for an eToro account, go to the service's webpage and look for the "Join Now" button. A box will appear after you click it, instructing you to enter some basic information.
This is a simple procedure that will only require the following information from you:
Full name
Email address
Mobile Number
National Insurance Number
Step 3: Verify Your Identity
eToro being an FCA-regulated broker required to verify the identity of new clients. The fact that eToro can usually verify your documents in less than a couple of minutes is perhaps the most notable feature.
Simply upload a clear photocopy of your passport or driver's license. A recent bank account statement or utility bill will suffice as proof of address.
Step 4: Deposit Funds
If you want to buy your value stocks right away, you'll need to make a deposit now. This can be done with a debit or credit card issued in the United Kingdom. E-wallets like PayPal and Skrill, as well as UK bank transfers, are accepted.
Step 5: Select the value stock you want to invest in
Search for the value stock you want to buy if you already know which stock to invest in. Click the 'Trade' button when you see the stock name.
Step 6: Buy Value Stocks
All that's left is for you to finish your value stock investment. Fill in the 'amount' box with the amount you want to invest, making sure to stick to the $50 minimum.
Even if you're purchasing UK value stocks, all stocks on eToro are valued in dollars.
Finally, tap the 'Open Trade' button to finish your value stock purchase!
Conclusion
The best value stocks allow you to purchase stocks at a discount on their intrinsic value. This implies that you will be able to enter the market at a reduced price.
You must conduct your own research in order to find the best value stocks in the United Kingdom. This includes P/E ratios, trailing dividend yields, and free cash flow levels, among other things.
Currently, the market is offering some of the best discounts available. Those mentioned above have already paid off handsomely, but identifying the best value stocks in the future will help new investors build profitable positions.
Of course, you'll need to find a good broker to purchase your value stocks from. Every one of the best value stocks in the UK mentioned in this post is available commission-free through FCA-regulated broker eToro.
By following the button below, you can get started with a value stock at eToro in less than 10 minutes!
Frequently Asked Questions
What is a value stock?
Value stocks have a share price that is lower than their perceived, intrinsic value.
What is the difference between a value stock and a growth stock?
Growth stocks are companies that have yet to reach their full potential, meaning that their stock price is rising at a faster rate than the market. Value stocks, on the other hand, are shares that trade for less than their book value.
Is it wise to invest in value stocks?
Yes, value stocks are a wise investment since they allow you to purchase a stock at a discounted price than its true value.
What is the best broker for buying value stocks in the United Kingdom?
There are a plethora of UK brokers that offer the best stock buys. However, eToro stands out to us. You can invest in value stocks with this FCA broker without having to pay any trading commissions or platform fees.
What are the best value stocks to buy today?
Lloyd, ITV, and Vodafone Group are some of the best value stocks to buy that we've found. You are, however, advised to conduct your own research and find your own value stocks to invest in.