Investors in the UK can now choose from a variety of crypto trading platforms. In light of this, you can instantly buy and trade cryptocurrencies like Bitcoin and Ethereum from the convenience of your home.
In this article, we identify and evaluate the top crypto trading platforms that welcome UK investors right now, taking into account factors like safety, fees, supported coins, and more.
Best Crypto Trading Platforms 2022
You should think about which markets the provider serves, how much you will be paid to trade, and whether the platform is safe while looking into crypto trading platforms that suit your individual demands.
Consider the ten platforms assessed below to choose the best crypto trading platform in the UK for your investing objectives.
1. eToro
The top cryptocurrency trading platform in the United Kingdom right now is eToro. As eToro is approved and governed by the FCA, you can securely buy and trade digital currencies here. Additionally, it has regulatory approvals in other countries, such as the US and Australia. With this trading platform, you may create a verified cryptocurrency account in under five minutes.
Following that, you can either wait a few days for a bank transfer to complete or instantly deposit money using a UK debit/credit card or e-wallet. In either case, you can purchase and trade more than 70 cryptocurrencies after making a deposit.
eToro is among the best cryptocurrency trading sites in the UK for passively investing products. For instance, you can access a diverse portfolio of digital assets through a professionally managed Smart Portfolio. If you like to actively trade digital currencies, you can consider using the Copy Trading feature instead.
If you want to invest in financial instruments other than cryptocurrency, eToro offers 0% commission on thousands of UK and worldwide equities and ETFs. You can also trade currency, commodities, indices, and other financial instruments. In terms of ease of use, eToro is ideal for beginners. By visiting the provider's website or installing their iOS or Android application, you can manage your eToro investing account. You can lean more about this crypto trading platform with our previous guide to eToro Broker – Full Review.
2. AQRU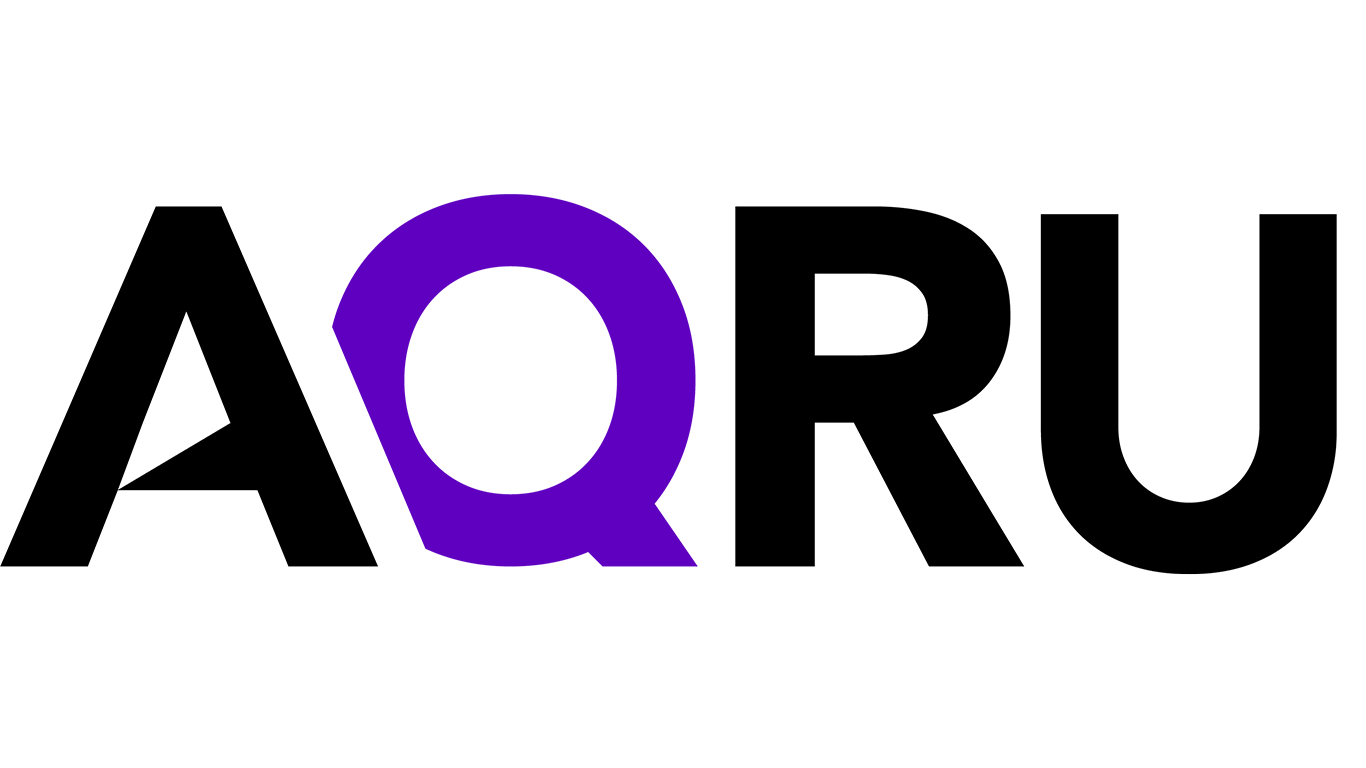 AQRU is another excellent crypto trading platform in the UK to take into account. This crypto trading platform is a part of Accru Finance Ltd, a financial company with offices in London that enables clients to earn a dividend on their cryptocurrency holdings. Five different cryptocurrencies are supported by the platform at the moment, and AQRU's payment gateway can be used to buy any of them.
By adding money to their AQRU profile in Bitcoin, Ethereum, USDT, USDC, or DAI, customers can begin getting interest on their assets right now. AQRU offers higher interest rates than traditional savings accounts, paying up to 12 percent on stablecoin deposits and 7 percent on Bitcoin or Ethereum deposits. Notably, there are no lock-up periods to worry about and interest is paid daily.
Although AQRU doesn't impose a charge for its yield-generation offerings, employing MoonPay to buy digital currencies might result in certain third-party charges. Finally, AQRU offers a referral bonus program whereby you may earn 75 USDT for both you and a buddy who registers through your link.
3. Coinbase
Beginners will enjoy Coinbase, not the least of which is the fact that it is home to one of the greatest crypto trading platforms available. Additionally, an iOS and Android native crypto trading app that gives you access to Coinbase is available. You may quickly purchase hundreds of cryptocurrencies with a debit or credit card using Coinbase's web and mobile apps.
The user-friendliness and improved security features of Coinbase, however, have some investors willing to pay a larger charge. Regarding the latter, you'll discover that this UK Bitcoin exchange maintains 98% of client money in cold wallets and that two-factor verification must be set up. Every time you use a new internet protocol address, you must send a confirmation email to confirm your login.
A thorough research facility at Coinbase that provides a tonne of instructional materials is one of the company's additional benefits worth mentioning. You may download a complete bitcoin wallet from Coinbase to your phone. The wallet gives you total authority over your private keys, and you may exchange cryptocurrencies within the application.
4. Binance
The next website in our selection of the top cryptocurrency trading platforms in the UK is Binance. This site won't be appropriate for all UK clients because it can no longer openly take British pounds deposits and withdrawals through bank transfer since the FCA began looking into the trading platform. Furthermore, you are still able to buy cryptocurrencies in the UK using a debit card, a third party will charge you a hefty fee.
Binance will further lower your trading commission if you're an active trader or you possess BNB tokens. Binance offers a wealth of sophisticated charting and trading tools, making it ideal for seasoned investors who want to conduct technical research. Additionally, you can use the Binance app to create bespoke orders and even choose to get price notifications.
This well-known Bitcoin trading platform's provision of crypto savings accounts is another key feature. You just need to deposit some tokens to start earning interest. The main problem with Binance, especially in the UK, is that many are concerned about how long the platform can function without the proper regulatory framework.
5. Bitstamp
Bitstamp is another option to take into account if you're trying to buy cryptocurrencies in the UK for a reasonable price. This crypto trading platform was established in 2011 and is amomg the oldest cryptocurrency trading platforms in existence. With support for over 50 different cryptocurrencies for trading in the United Kingdom, the site has a superb reputation for security and user experience.
When you trade cryptocurrencies, Bitstamp charges a fixed 0.5% fee, which is reduced to just 0.25% if your monthly trading volume exceeds $10,000 (£7975). Users can now instantaneously purchase cryptocurrency with a credit or debit card, albeit this will cost them 5% for each transaction. Bitstamp offers asset protection through BitGo insurance and stores 98% of customer holdings offline for added security.
You can use the Faster Payments service to add GBP to your trading account. Although withdrawals will incur a minor £2 cost, doing this is completely free. Both the smartphone application and one of Bitstamp's two web-based trading platforms provide a user-friendly and safe trading environment. With biometric authentication and quick crypto sending and receiving, the app itself is quite nicely built.
6. Crypto.com
Crypto.com is another of the top cryptocurrency trading sites in the UK to take into account. Since its debut last year, Crypto.com has grown to include over 10 million users worldwide. The trading platform offers both a convenient mobile app and a web-based trading platform to accommodate both novice and experienced traders. On the trading platform of Crypto.com, customers can buy and sell cryptocurrencies for a maker/taker charge of 0.4%; however, this price can be decreased if you choose to pay in CRO.
You may generate earnings on 50 different digital currencies using their Crypto Earn function, featuring stablecoins like USDT and USDC, at up to 10 percent APY.
In addition to the trading software, Crypto.com also provides a free non-custodial cryptocurrency wallet program that supports over 100 different coins. The wallet program even enables users to send cryptocurrency at various speeds to other Crypto.com wallets, giving them the opportunity to avoid paying network fees. Finally, Crypto.com even includes a special "University" area with a variety of beginner-friendly educational content.
7. Huobi
If you're trying to get passive income, Huobi is one of the greatest crypto trading platforms in the UK, similar to Binance. You will deposit money into its crypto savings accounts, which are used to make loans possible. In return, you'll get a tempting rate of interest. For instance, many supported tokens provide APYs of greater than 100%.
Having said that, Huobi provides much more than just a cryptocurrency savings account. On the cryptocurrency trading platform, however, there are a huge number of markets. This includes a wide range of digital assets, including DeFi currencies, large-cap projects, and ERC-20 tokens. Huobi will charge you 0.20% in fees for each end of your transaction.
This is a reasonable offer, and if you increase your 30-day trading activity or keep holding the Huobi Coin, your fee will be substantially reduced. The major problem with Huobi might be that the platform is ambiguous about the fees associated with using a Visa or Mastercard to purchase cryptocurrency in the UK. Additionally, the Faster Payments option has been changed to greyed out, indicating that GBP bank transfers are probably no longer supported.
8. Kraken
One of the largest crypto trading platforms in the world, Kraken was established in 2011.
Since its debut in 2013, the business's Bitcoin trading platform has been used by more than 4 million individuals globally.
Additionally, users of the platform can trade and stake 66 different cryptocurrencies. Kraken is overseen by These organizations, including the FCA, AUSTRAC, and the FSA in the UK, which also regulates a number of its subsidiary businesses.
The majority of other platforms do not allow you to trade futures using cryptocurrency, but this one does. Additionally, it includes some of the finest security and protection components on the industry. It is also simple to use, provides a wide variety of currencies, and has substantial margins, all of which make it highly alluring.
9. Uphold
With more than 115 cryptocurrencies available for trade, Uphold is a multi-asset brokerage platform established in the UK. Everything is available, including well-known digital currencies like BTC and ETH as well as meme, DeFi, and stablecoins. If you wish to trade emerging cryptocurrencies that haven't yet appeared on other trading platforms, the selection is difficult to match.
Instead of charging a commission for bitcoin trades, Uphold levies a flexible spread. The spread varies for every cryptocurrency and is subject to market conditions, however for well-known cryptocurrencies, it often ranges between 0.8% and 1.2%. When you evaluate an order and choose whether to do a trade or not, you can examine the current spread for any digital currency.
Additionally, Uphold offers trading in assets other than simply cryptocurrencies. For traders who want to trade a range of assets, this brokerage platform is a wonderful all-in-one choice because it allows for the trading of stocks and commodities.
10. Coinjar
An international crypto trading platform called Coinjar has received various honors. It has just entered the Australian sector, but already dominates the market for cryptocurrencies. Through Coinjar, users can buy and trade Bitcoin and other digital assets.
Additionally, it provides 24-hour cryptocurrency trades. Additionally, Coinjar offers a fully functional Bitcoin wallet in the UK and allows you to purchase cryptocurrencies on its platform. Smartphones running iOS and Android can download the Coinjar app.
The Coinjar app's features are all arranged and tailored to work best with your specific operating system. Your cryptocurrency will be delivered to your specific wallet address once the application has been loaded.
Factors for selecting Crypto trading platforms
Since there are so many possibilities, it can be difficult to find crypto trading platforms in the UK. Thankfully, we have included the top trading platforms for cryptocurrency trading in our reviews above, so you may select one that meets your needs. If you decide to ignore our advice, utilize the advice provided below to choose a reliable crypto trading platform.
Security
It's essential to put your money into a platform that has a regulatory license. The last thing you want to happen is for fraudsters to steal your hard-earned cash. Therefore, take into account crypto trading platforms that have a solid reputation and have received favorable customer feedback on reliable platforms. Distribute your assets among several crypto wallets, or think about keeping them in a cold wallet where access by hackers will be difficult.
Asset Availability
As a trader or investor in cryptocurrencies, you should choose a platform that hosts your preferred asset. You should also use a trading platform that supports other cryptocurrencies since you might wish to diversify your portfolio by experimenting with different assets. For a rewarding experience, the trading platform should also provide your chosen transaction kinds, such as limit orders and margin.
Platform
Only if a crypto trading platform is user-friendly and offers trading instruments that are appropriate for your degree of expertise will it be a good fit for you. If you are a beginner, pick a program that offers a lot of learning tools and dependable support. The trading app is essential for keeping you informed about your trading or investment activity when you're on the go.
Charges
All bitcoin traders and investors desire a platform they can afford so they don't spend more than they're willing to lose. Compare all the fees that are offered in this regard to make sure they are within your means.
Crypto Wallet
You can trade while storing your assets in the same trading platform by using an exchange that has a crypto wallet. This saves you the burden of having to conduct additional time-consuming and difficult research to discover the finest cryptocurrency wallet. To guarantee that you maintain control over your assets, the ideal cryptocurrency wallet should grant you access to private keys. However, as they are more convenient and secure, we advise beginning your cryptocurrency trading career with FCA-regulated brokers if you are a novice and have no prior knowledge of how private keys function.
User Recommendations
When selecting the top crypto trading platform in the UK, you should always take your trading requirements into account, but it's also critical to examine user reviews. Never haphazardly seek out the opinions of other traders on a crypto trading platform. Visit reputable websites instead, such as Trustpilot, Google Play, and the App Store.
How to begin with Crypto trading platforms?
We'll teach you how to open an account and execute your first transaction in the final section of our guide to the top crypto trading platforms in the UK.
This tutorial uses the FCA-regulated trading site eToro as an example, as it provides a simple and affordable way to buy cryptocurrency starting at just $10, or roughly £7.
Step 1: Create an Account
To trade digital assets, first register for an eToro account. By selecting "Join Now," the registration form will open. Next, enter your contact details into the box, particularly your email and mobile numbers.
Verify the accuracy of your mobile number since eToro will text you a verification number. Additionally, you must validate your email address.
Step 2: Verification
After creating an account with eToro, you can deposit up to €2,000 (about £1,700) without having to instantly upload any identification.
However, withdrawals won't be allowed until you complete this, therefore it's wise to immediately submit a copy of your passport or license.
Step 3: Deposit Funds
Instant deposits with Visa, MasterCard, Paypal, and Skrill are supported by eToro. Also allowed are UK bank transfers, but clearing times range from one to two days.
As your GBP payment will be translated to USD, there is a modest FX fee of 0.5% applied to all eToro payment options.
UK customers only need to make a minimum deposit of $10 (about £7) to get started.
Step 4: Search for Crypto
Your eToro account should now be funded. Finding the crypto assets you want to buy is the next step.
To accomplish this, use the search option. Click the "Trade" button when your desired digital currency appears.
eToro's digital assets can also be viewed by selecting "Discover" and then "Crypto" from the menu.
Step 5: Buy Crypto
The amount of money you desire to risk on your selected cryptocurrency must be entered as the last step in the investment process at eToro.
Since your deposit was converted to US dollars at the time of the transaction, it is not a problem to say this first in US dollars.
Second, no matter how much the digital token is currently trading for, you can invest any amount starting at just $10.
In the aforementioned scenario, we are aiming to invest in bitcoin. Click the Open Trade button at eToro to finish your cryptocurrency deposit.
Conclusion
So there you have it—the top ten crypto trading platforms in the UK, as determined by our analysis. Remember that even if you have a great platform for trading cryptocurrencies, you still need to be knowledgeable about the cryptocurrency market and the asset you intend to trade or invest in. The most crucial step is to carry out market analysis in order to spot new trends and create strong company plans. Apply risk management controls and invest with the amount of money you can afford to lose because the cryptocurrency market is very volatile.
On the FCA-regulated eToro platform, your initial cryptocurrency purchase only requires $10 to get going. Additionally, you can create an account in less than 5 minutes and accept swift debit card transactions.
Frequently Asked Questions
Where in the UK can I buy cryptocurrency?
A broker or online trading platform that is governed by the FCA is where you can purchase cryptocurrency in the UK. If your preferred cryptocurrency is supported, make sure to find out the purchase costs. Low commissions are available on the top UK Bitcoin trading sites.
Which cryptocurrency trading platform is the best in the UK?
The leading cryptocurrency trading platform in the UK right now is the FCA-licensed eToro platform. For purchases of cryptocurrencies, eToro charges minimal fees of just $10.
Which crypto trading platform has the best reputation?
You can be sure that your chosen crypto trading platform is a trustworthy service as long as it is approved and overseen by the FCA.