How would you invest £5000? If you have a lump sum of £5000 today, you may be wondering how you may increase your wealth. The good news is that you are not restricted to a specific asset or investment strategy. Rather, the market offers a profusion of alternative investment solutions.
In this post, we'll look at some of the best methods to invest £5000 in the UK, as well as our own suggestions for where and how to invest.
Best Ways to Invest £5000
When researching how to invest £5000 in the UK, there is no single approach to determine which assets are best. This will be determined by your risk tolerance and the manner in which you wish to diversify your finances.
To assist you, we have included our Top 10 Investment Opportunities for your consideration below.
The UK's FTSE 100 is a wonderful place to start if you want to approach investing in a clear-cut and uncomplicated manner.
Those who are unaware, the FTSE 100 index is made up of the leading 100 companies traded on the LSE. Because of their significant market capitalization and sound financial standing, the bulk of these are sometimes referred to as blue-chip stocks.
By making an investment in the index, you can hold stock in some of the best-performing UK companies. Additionally, doing this will guarantee that your equity portfolio is well-diversified.
In other words, you won't be overexposed to the dangers of a particular stock or industry during a market meltdown. If you hadn't already noticed, the businesses that make up the FTSE 100 are involved in a variety of industries, including manufacturing, retail, technology, and others.
Importantly, the FTSE 100 too is weighted. This means that your £5000 investment will not be distributed equally among the 100 businesses.
Consider the case where HSBC has a weight of 6%. 6% of your £5000 will therefore be placed in HSBC stocks, or £300.
Furthermore, you will be entitled to receive dividend payments from the relevant firms. According to your stake in the company, you will receive this in an appropriate amount. For instance, if you own 500 pounds worth of BP shares and the company pays a 4% yearly dividend, you will be paid 20 pounds.
Using an ETF that tracks the FTSE 100, you can put your £5000 into this index. ETFs that purchase shares of every company in the index at the proper weight are offered by companies like Vanguard and iShares.
If you're interested, you can locate these ETFs at commission-free broker eToro and begin investing with just £50 as a minimum (around 35 pounds).
Make sure the stock has a low-risk perspective if you plan to keep your investment portfolio to a single stock. In light of this, NVIDIA (NVDA) ranks among the top US corporations in terms of market capitalization.
This global technology business is an expert in creating GPUs for the gaming industry and other relevant areas. In actuality, it is the biggest processor supplier to the gaming industry. Additionally, NVIDIA is involved in the manufacturing of processors for mobile computing.
Considering its current fundamentals, the shares have increased by more than 118% since April 2020. When the COVID-19 outbreak is factored into the equation, the company has performed very well. It's crucial to keep in mind, though, that past success does not guarantee a similar level of returns in the future.
That being said, given that NVIDIA's products are constantly in demand in a technologically advanced world, it wouldn't be a stretch to claim that the company can be labeled as a staple stock. The company also has a strong balance sheet and a proven business plan.
So, if you're looking for a reliable investment, NVIDIA can be a good addition to your portfolio.
Tesla is another business that continues to show strong long-term growth potential among individual equities. This electric automobile manufacturer today has the greatest valuation in the sector.
In terms of capital gains, Tesla (TSLA) comfortably ranks among the best-performing stocks over the past ten years. The value of the firm stock was a mere £3.84 at the time of its IPO (adjusted for the 2020 stock split).
Now, 11 years later, Tesla stock is worth £900 a share as of this writing. This amounts to an increase of more over 17,000% in just over ten years. Without a doubt, Tesla might provide you with a high yield in terms of capital growth in the years to come.
Keep in mind that Tesla has not declared any intentions to pay dividends to its shareholders. Given that the business reinvests its income in new projects, this model may continue for many years to come.
Despite Tesla's share price of over £900, you don't need to make a big investment to buy its stocks. Instead, you can invest just £50 to buy fractional shares of Tesla using online brokers like eToro.
As a result, you have the choice to invest some of your £5000 in one specific stock while choosing to diversify the other funds.
Investment diversification is a crucial component. That does not, however, mean you should investigate every asset class available on the financial market. Instead, if stocks are more your style, you can always invest in a portfolio of different businesses.
Tech stocks, for instance, are regarded as one of the finest growth investment strategies. Tesla, whom we already mentioned, is one illustration of this kind. Amazon is a worthwhile addition to your long-term portfolio if you wish to restrict your investments to only one industry.
With a stock price of £1.73, the company started to publically trade on the NASDAQ in 1997. A single share of the corporation is now worth £143.55 as of August 2022.
In other words, if you had invested £5000 in Amazon in 1997, your money would today be worth nearly £10,000,000.
Many contend that the company still has a lot of promise given Amazon's development aspirations. Amazon keeps making investments by introducing new products and expanding into developing countries. This suggests that the stock price may continue to rise consistently for some time.
5. Real Estate Investment Trusts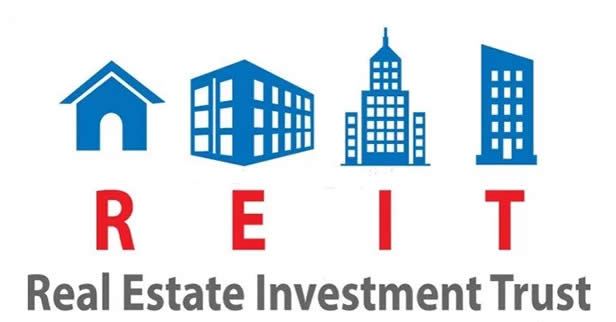 You would be mistaken to believe that £5000 are insufficient to start investing in real estate. A Real Estate Investment Trust (REIT) can let you gain access to the real estate market today for considerably less money.
Simply put, financial institutions manage REITs and use the money they raise from investors to buy properties. REITs typically concentrate on a specific sector of real estate, such as a hotel, commercial, residential, or another.
Profits from any rental income and capital growth are available to you as an investment. The kind of properties the REIT invests in and the overall real estate market will both have an impact on the returns you receive.
Additionally, you have the choice to cash out at any moment when you buy in a REIT through an Exchange Traded Fund (ETF). This can be helpful if you want to sell your investment.
A great REIT to think about is the iShares MSCI Target UK Property ETF, which follows the MSCI UK IMI Liquid Property Index.
6. Gold
It would be wise to put some of your £5000 in a commodity like gold when considering diversification. This valuable commodity has been utilised by investors as a hedge for market volatility for many years.
Considering that it may be used as a security and a consumer commodity, gold is always in demand on the global markets. Additionally, there is a finite amount of this metal on the globe. It is therefore believed that its value would continue to rise over time.
This forecast is supported by the gold price history. This metal's value has climbed dramatically during the past 20 years—by nearly 360%.
Over time, investing in gold has also become simpler. It is no longer necessary to purchase the gold in its physical state. You might rather make an investment in an exchange-traded fund that constantly monitors the value of this commodity.
Learn more: Gold Trading UK – Beginners Guide
7. Bitcoin
The volatility of the cryptocurrency market makes it clear that investing in them is not for the timid. Bitcoin is renowned for a large return potential, nonetheless.
The market for the thousands of digital currencies that are currently accessible is undoubtedly dominated by Bitcoin. With a current worth of almost £58,000, the digital coin's value has increased by more than 5 million percent in just 12 years.
In other words, if you had put your £5000 into Bitcoin at its inception, your investment would now be worth more than 250 million pounds.
However, the high entrance price of Bitcoin is what deters most investors from picking it. However, you can begin trading in cryptocurrencies with eToro for just £25. (about 18 pounds).
If you wish to keep your bets low, you can also choose other cryptocurrencies and stable coins available in the alternative finance industry. These include Litecoin, Ripple, Dash, EOS, Ethereum, and more.
Future huge rewards may be in store for you if you are ready to take a chance on this security. Because of this, programmers are still investigating the practical uses and conveniences of cryptocurrencies.
Nevertheless, cryptocurrencies are also very erratic. If you decide to invest, it is advised to only bet a minimal amount.
Learn more: Best Crypto Trading Platforms in UK 2022
8. ETF Bonds
Most of the assets we've discussed thus far are geared toward long-term gains. An ETF bond fund may be to your liking if you would want a somewhat short-term strategy.
Bond investments often require you to keep your money locked up until the maturity date. This might persist for a couple of years or perhaps decades, based on the type of bond.
With an ETF bond fund, however, you can gain access to the profitable bond market without being concerned about a lock-in term. Similar to how other asset classes do it, ETF bond funds will spread your investments into a range of different businesses. Each ETF often focuses on a particular market, such as bonds issued by governments or businesses.
Having said that, you must look for ETF bond funds that target industries like emerging tech markets if you want high-yield investments. The likelihood is that these also carry a higher danger, though.
You do not need to be concerned about the individual bond lock-in period because you may always liquidate your ETF investment.
The Vanguard Total Bond Market ETF, which owns more than 10,000 distinct financial products from various marketplaces, is one example of an ETF bond that is worthy of your consideration. Through eToro, you may invest £5000 in this ETF bond without paying any commission.
9. Permanent Interest Bearing Shares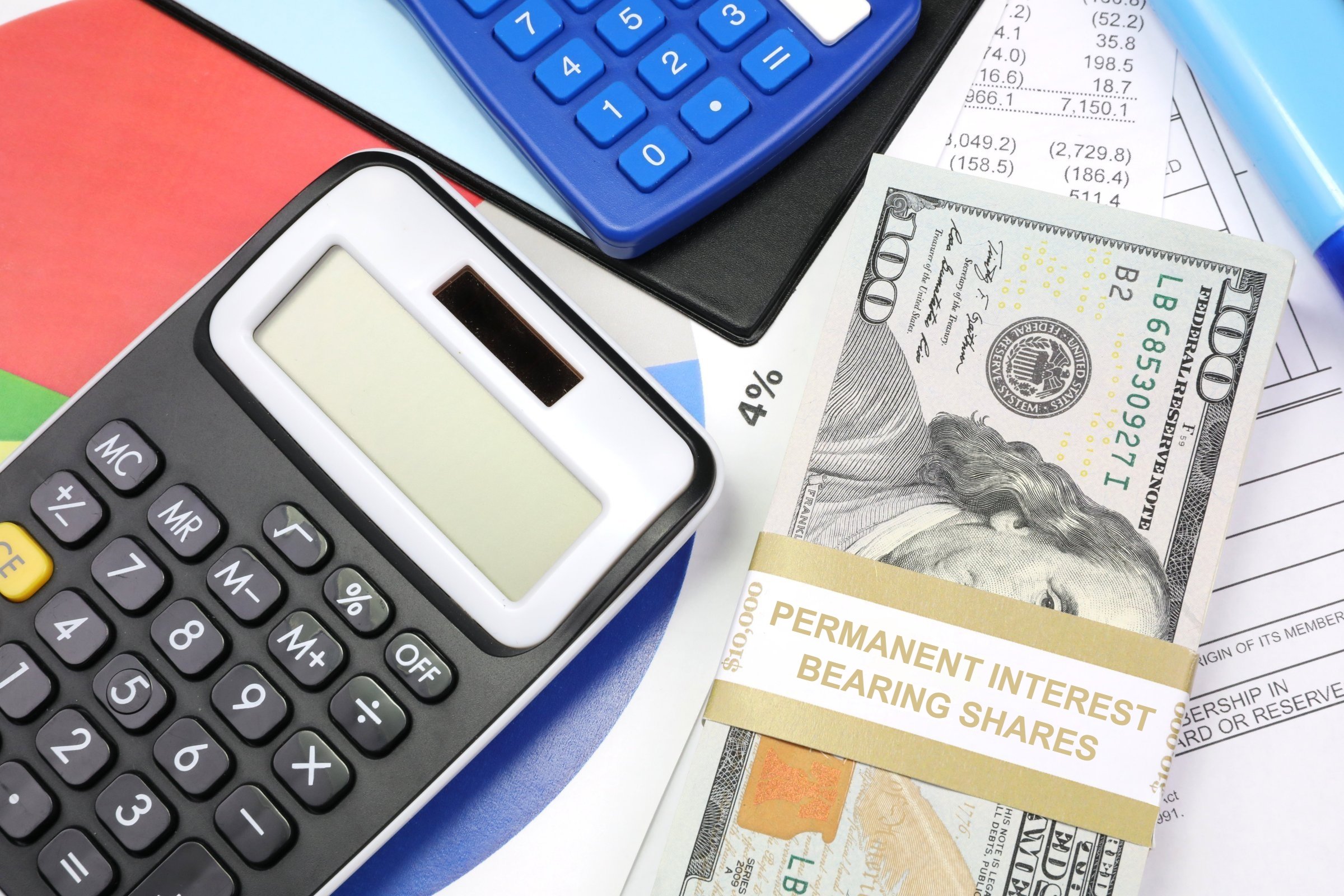 Long-term returns on £5000 invested in risky investments could be very large. Others, though, would rather have a guaranteed fixed income than erratic financial gains.
Permanent Interest Bearing Shares (PIBs) can be of interest to persons who fit this description. These are, to put it simply, bonds issued by UK building societies and organizations.
These provide a substantially higher yield when compared to government bonds. For example, Investec Bank's PIBs yield a proportion of 8.8%, but National Westminster's PIBs offer a rolling return of 6.6%. Since the annual bond payments are set dividend payments, you can reinvest them in other types of investments.
In this manner, you can benefit from compound interest and accelerate the growth of your investment.
10. Robo Advisors
A robo advisor can assist you if you're unsure of how to invest £5,000. A financial services provider known as a "robo advisor" offers automated, algorithm-based portfolio management services at a low price.
Robo advisers manage client portfolios using computer algorithms to choose suitable assets in accordance with the investor's risk tolerance and objectives.
Robo advisers make access to expert money managers more accessible by employing technology. The main benefit of this strategy is that you are relieved of the responsibility of choosing the right assets for yourself.
In addition, robo advisors invest their cash in index funds or ETFs, which are frequently affordable and have low fees. The lack of personalization is robo advisers' flaw, though.
Additionally, there is no face-to-face interaction, making it impossible for you to discuss your financial issues as you would with a conventional financial counselor.
Learn more: Best Robo Advisors for UK Investors in 2022
Best sites to invest £5000 in the UK
Thousands of trading platforms are currently on the market from which to pick if you want to invest £5000 in the UK. As a result, we have provided a list of the top trading platforms that you can rely on upon without a second thought for your convenience.
1. eToro
eToro is the world's best trading platform, providing a wide range of financial assets for investment such as cryptocurrency, commodities, indices trading, and shares. It has over 800,000 shares available worldwide. This site allows you to trade stocks from the London, New York, and Tokyo stock exchanges.
On this platform, you can use the leverage of up to 1:5 and even buy assets in traditional ways.
eToro offers the copy trading feature for new users. You can imitate the active transactions of seasoned traders using this option. You can diversify your investment portfolio by using the clone portfolio tool as well.
There is a £5 inactivity fee associated with the platform, which is reasonable given the modest spreads. The site also offers a smartphone application for the comfort of its users.
2. Fineco Bank
Fineco bank is the second-best trading platform for £5000 that we have on our trading list. This incredible Platform is filled with all the incredible Platforms that make it so popular with trading. In order to protect the money of its investors, this broker is FCA-regulated and working with FSCS. It is supported by an established Italian bank that dates back to 1999.
You can diversify your investment portfolio using this platform, which allows you access to numerous asset classes, thousands of foreign companies, and dozens of exchanges and markets. Although the platform does not let you buy shares without paying a commission, it is one of the most affordable trading platforms, allowing you to make trades for just £2.95 with a negligible yearly platform cost of 0.25%.
The Fineco Bank requires a minimum deposit of £100. The platform is essential to use since it allows you to apply the leverage of up to 1:5 if you are a UK retailer and allows you to go long or short on your chosen trading assets.
How to Invest £5000 in the UK?
We will now lead you through the investment process after discussing how to choose the finest broker to invest your £5000 in the UK.
The recommendations listed below are based on eToro, a top-rated broker that enables commission-free asset purchases.
Step 1: Open your Account
To begin, go to the eToro website and create an online investment account.
Your entire name, date of birth, social security number, and contact details are among the personal data that you must give to eToro.
Due to eToro being subject to FCA regulation, you will also need to go through a KYC procedure. As a result, you will need to upload a utility bill and your passport or driver's license as identification.
Step 2: Add Funds
You'll need to fund your eToro account at this time. On eToro, credit/debit cards, bank transfers, and e-wallets are all accepted forms of payment.
Step 3: Invest £5000
After funding your account, you can now use the eToro website to look for the asset you want. Once you've found the security, select 'Trade' from the menu.
The investment page for the relevant item will then be displayed. You can input your desired investment amount here, which must be mentioned in US dollars since it is the main currency used by eToro.
In order to accomplish your first commission-free investment, click 'Open Trade' in the final step.
Conclusion
Your long-term financial objectives should determine how you invest your £5000. Are you anticipating selling the investments soon? Do you desire a consistent, fixed income? Do you have any retirement funds?
It would be simpler for you to select the appropriate assets for your portfolio if you have a list of your requirements. Ultimately, you must carefully consider your time horizon and tolerance for risk while making financial decisions.
Whatever strategy you decide on, be careful to diversify your funds with an FCA-regulated broker, like eToro. This will guarantee that your money is safe, and in the interim, you'll be able to invest with no commission fees.
Frequently Asked Questions
Which investment yields the most return on £5000?
It is usually advised to consider your financial objectives when deciding how to invest £5000 in the UK. If you're searching for a low-risk investment to invest £5,000, you could consider UK govt bonds or savings bonds. You might wish to consider ETFs, equities, or indexes if you desire bigger returns.
How can I make a risk-free investment of £5,000?
Every investment has some level of risk. However, when compared to other investment options on the market, UK savings accounts and UK gilts are significantly less hazardous. Be aware though that these also give extremely modest returns.
What kind of returns can I anticipate from investing £5000?
Depending on the type of security, the level of risk you are willing to take, and the length of your investment, your potential returns will change. Studying the historical performance of the relevant asset over the previous ten or more years will help you grasp this.