While growth stocks produce a lot of buzz and enthusiasm, they also come with a lot of risks, as we've seen so far in 2022. Many trendy plays that soared from mid-2020 to 2021 have plummeted, sending the growth-heavy stock market exchanges into a correction zone. Investors, on the other hand, have no reason to despair: During times of market volatility, defensive stocks provide significantly more steadiness.
A defensive stock is one that outperforms the market during moments of economic distress. Regardless of external circumstances, a defensive investment can deliver a consistent dividend yield, earnings, and cash flow. High volatility and economic uncertainty have little effect on its stock price.
The defensive sector primarily consists of businesses that manufacture and sell things that are regarded to be necessities in everyday life. Household goods, food, drinks, hygiene items, and other commodities that people are unwilling or unable to remove from their budgets, even when they are in financial hardship, are examples of Defensive Stocks products.
In this guide, we'll go over the best 10 defensive stocks for 2022, and also how to purchase defensive stocks without spending a commission.
Top 10 Defensive Stocks to Buy in 2022
In 2022, the majority of defensive stocks are performing well and giving large returns to owners. Here are our top ten defensive stocks in the United Kingdom for 2022:
Top 10 Defensive Stocks Reviewed
1. British American Tobacco (LON: BATS)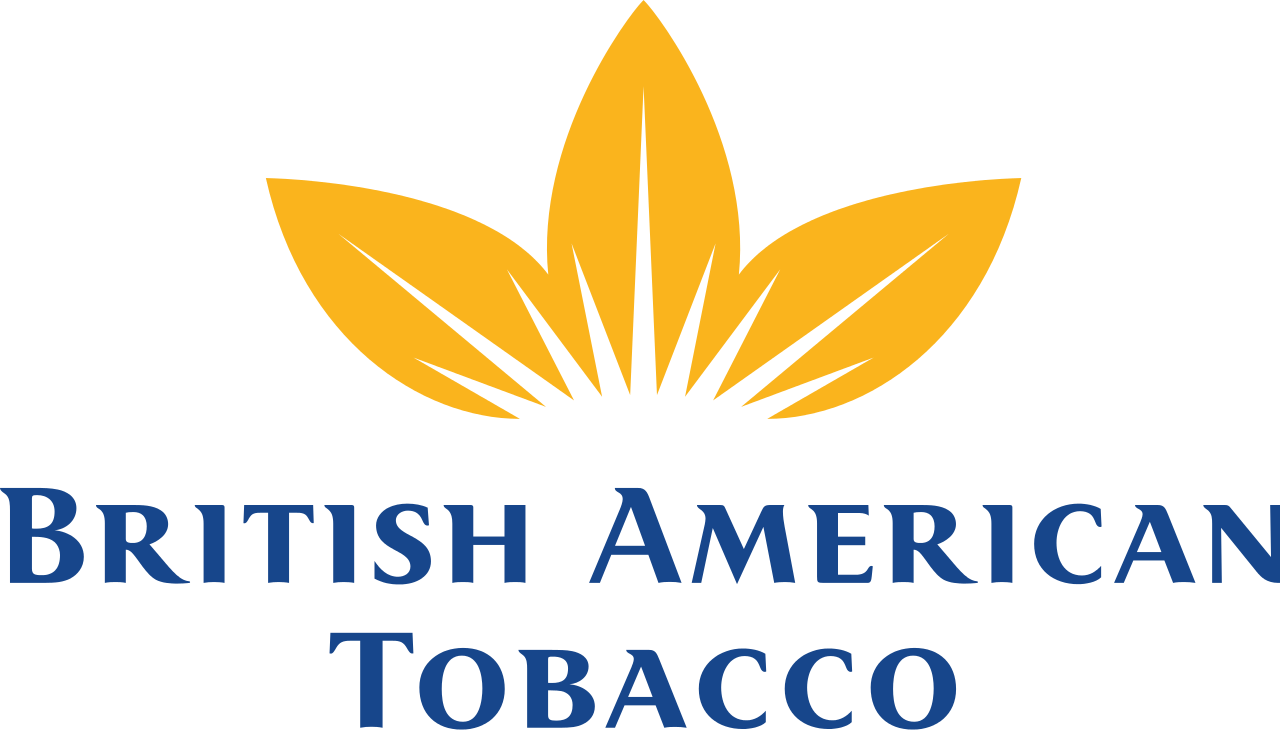 Because of the addictiveness of tobacco, demand for its products remains consistent regardless of the economic condition, British American Tobacco has long been an important UK defensive stock and has been one of the best yielding stocks on the FTSE 100 for years. Of course, when it comes to investing, there is an ethical consideration, and some investors may be hesitant to include the company in their portfolios.
British American Tobacco now has a 6.59 percent dividend yield, making it one of the finest defensive income companies in the United Kingdom.
To be impartial, the tobacco industry has been in decline for a long time. Due to health concerns and stricter laws, cigarette sales have been declining for some years, and the Biden administration in the United States has advocated eliminating menthol cigarettes entirely. Despite this, we believe British American Tobacco's stock will continue to rise for many years. The company has ample resources to continue its sector leadership and, potentially, increase its dividend.
Since the beginning of 2022, British American Tobacco has been on a meteoric climb, resulting in massive earnings for its shareholders. British American Tobacco was trading with a trading volume of £5.48 million at the time of composing this article. Its 52-week stock price high is 3,456.50 GBX, implying only a 4 percent upside objective at the current price of 3286 GBX.
2. Dollar General Corporation (NYSE: DG)
Dollar General Corporation is an American retailer that sells apparel, cleaning supplies, home decoration, health and beauty products, pet food, toys, seasonal items, and groceries through a network of cheap stores across the United States. As of April 11th, 2022, the stock yields 0.90 percent in dividends.
Dollar General Corporation announced a quarterly dividend of $0.55 per share on March 17, up 31% from the previous payout of $0.42. The dividend will be distributed on April 19 to shareholders whose shares were registered on April 5th.
Institutional investors own approximately 93 percent of this US dollar store chain's stock. As a result, it's doubtful that this stock will see a lot of quick selling during the net market fall.
Dollar General is likewise a good long-term investment for us. Over the past 12 months, the company returned 39 percent to investors, and analysts project profits per share to expand at a rate of 15 percent per year for the next five years. In the meantime, the company's forward price-to-earnings ratio is 24.16. This results in a price-to-earnings-to-growth (PEG) ratio of around 1, indicating that the stock price is about where it should be based on expected earnings growth.
Dollar General Corporation has been on the up recently, reaching a new 52-week high of $246.14 (£225.83) only a few days ago. At the time of writing this article, Dollar General had a trading volume of £1.96 million. At the present price of $245.80 (£225.50), the stock has a 4 percent upside target as opposed to its 52-week high.
3. Coca-Cola Company (NYSE: KO)
Coca-Cola is a blue-chip icon in the beverage business, with a colossal size and more than 120 years of experience. For several years, The Coca-Cola Company has been one of the top consumer defensive picks. The company's main brands, notably Coca-Cola, are well-known around the world and do not quickly lose value when the market falls.
Furthermore, the business expects to raise revenue by more than 15% in fiscal 2022, thanks in part to people returning to restaurants that provide Coke fountain products. According to Wall Street predictions, it will boost revenue by about 6% next year as it continues to provide new items and adapt to changing consumer demands.
Coke reported $9.5 billion in revenue in the fourth quarter, up 10.5 percent year over year. Organic revenue is expected to climb 7% to 8% in the fiscal year 2022, according to the business. Non-GAAP earnings per share is predicted to rise by 8% to 10%.
Coke's long-term success is due to the reopening of new countries. Those new tailwinds are expected to boost 2022 performance. In addition, inflation will drive up the price.
The corporation has the ability to raise prices through its brand. It will also make use of its excellent marketing and innovative capabilities. Customers will be less likely to demand fewer Coca-Cola products as a result of this.
Coca-cola, like Dollar General Corporation, recently hit an all-time high of 64.04 (£58.75) and is currently rising, providing a great investment opportunity. At the time of writing this article, Coca-Cola had a trading volume of £16.76 million. At the current price of $63.83 (£58.56), the stock only has a 4% upside target when compared to its 52-week high.
Coca-cola has a price-to-earnings (PE) ratio of 28.35 and pays a dividend of 2.76 percent.
When it relates to defensive stocks, Walmart is hard to beat. The corporation operates everything from inexpensive department stores to hypermarkets and supermarket stores. To give you an idea of the company's size, it presently manages a network of 10,500 stores in 24 countries. Walmart is a popular shopping location for consumers thanks to this and its e-commerce services.
The retailer has announced the addition of Atlanta and Toronto to its Walmart Global Tech centers. Walmart's entry into these places is a strategic attempt to expand its tech presence. Toronto will be one of the company's primary tech centers, according to the corporation. As a result, the shop will be hiring hundreds of tech workers over the coming year.
Walmart has a 1.6 percent dividend yield, and the corporation is predicted to grow at a rate of 6% per year. Walmart's forward P/E ratio of 32.29 is a little high, but it's probably justified for a defensive company like Walmart. It's also worth noting that Walmart's stock has increased by 120 percent in the last five years.
As already said, the majority of defensive stocks are rising in value, and Walmart is no exception. Walmart's stock just hit an all-time high of 158.41 (£145.34) and gave its owners a big profit. Walmart was trading with a trading volume of £7.43 million at the time of composing this article. At the present price of $157.41 (£144.42), the stock has a 4 percent upside target as opposed to its 52-week high.
5. Procter & Gamble Company (NYSE: PG)
Procter & Gamble, a worldwide pioneer in health and household necessities, was established in 1837. It produces and sells products in more than 180 countries throughout the world. Pampers, Ariel, Tide, Whisper, Gillette, Head & Shoulders, Olay, and Old Spice are among the brands owned and operated by Procter & Gamble.
P&G is a defensive force to be reckoned with. People require a diverse product selection, which the company has. P&G has the pricing authority to pass on greater costs to consumers if input prices rise due to inflation.
There are several top-line growth drivers for the company. For example, in the previous five years, its beauty line has steadily grown. It resulted in a profit increase of more than $1 billion.
By providing skin and personal care goods. P&G's beauty range contains products that many people require. For P&G, China is a weak market.
Procter & Gamble Company stocks had a trading volume of £6.82 million at the time of composing this article. It has a 52-week high of $165.35 (£151.70), giving a target price of $160.10 (£146.98) with a 40 percent upside. These fundamentals imply that Procter & Gamble is experiencing excellent trading sessions and that investing in this defensive stock would be worthwhile.
Procter & Gamble has a price-to-earnings (PE) ratio of 28.29 and pays a 2.17 percent dividend.

This worldwide food corporation's services are likely familiar to most of us. This includes food companies like Frito-Lay and Quaker, as well as well-known beverage lines like Pepsi-Cola and Gatorade. In actuality, the company owns 23 businesses with a total worth of more than $1 billion in sales. PepsiCo also claims that its products are consumed over a billion times every day in over 200 countries around the world. As a result, it's easy to see why PEP stock would appeal to investors seeking defensive investments.
The fact that this company pays a 3% dividend yield will undoubtedly appeal to investors. PepsiCo resembles a bond in many ways, making it a low-risk investment.
PepsiCo has also delivered growth in the long run. In the last five years, the stock has increased by 60%, equating to a 10% compound annual growth rate.
PepsiCo stock has been rising for the past few months, resulting in a large profit for shareholders. PepsiCo stocks had a trading volume of £4.95 million at the time of composing this article. Its 52-week stock price high is $177.24 (£162.72), implying a 360 percent upside objective at the current price of $173.13 (£158.94).
PepsiCo has a price-to-earnings (PE) ratio of 30.80, and the company also pays a 2.48percent dividend.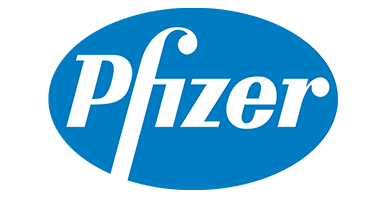 Pfizer, the pharma behemoth, is also another good defensive stock right now. Its Covid-19 vaccine is still the company's largest cash flow source. Sales of the business's Covid-19 vaccine are expected to produce $26 billion by 2021, according to the company.
Pfizer also intends to increase vaccine manufacturing in 2022, boosting revenue even further. That's not all, though. The company has a strong pipeline of medications that are now undergoing clinical trials. Pfizer anticipates a 6% rise in revenue from these medicine sales alone by 2025, excluding the Covid-19 vaccine.
The giant pharmaceutical company has significant cash flows, resulting in a high dividend yield. Pfizer is investing $9 to $10 billion in research and development in healthcare , which will fuel future growth.
Pfizer stocks had a trading volume of £27.96 million at the time of composing this article. At the present price of $55.17 (£50.65), it has a 52-week high of $61.71 (£56.65), meaning a 2 percent upside target.
Pfizer has a price-to-earnings (PE) ratio of 14.05, and the company also pays a 2.90 percent dividend.
Merck is a good defensive stock in the pharmaceutical industry. Investors might evaluate the stock for its Covid-19 antiviral medication sales after pulling back on no news.
Merck reported sales of $13.5 billion in the fourth quarter, up 24 percent year over year. The GAAP earnings per share (EPS) from continuing operations was $1.51. Merck's revenue for the entire year 2021 comes primarily from Keytruda and Gardasil sales.
Merck anticipates sales of $56.1 billion to $57.6 billion in 2022. It might earn as much as $5.91 per share. Importantly, sales of molnupiravir, an antiviral medication used to treat Covid-19, are expected to be in the $5 billion to $6 billion range.
Covid-19 vaccination firms have recently experienced a drop in value as investors lost interest in the market. They assume the pandemic has passed them by but, this is a false assumption.
The virus will keep evolving. For patients at risk of hospitalization, hospitals will require a first-line defense. As a treatment option, Merck will have an antiviral tablet on the market.
Pfizer also has a tablet called Paxlovid that will compete with Merck's medicine. Merck, on the other hand, does not rely on this business to develop.
This firm, like many other defensive stocks that are experiencing an uptrend, is providing substantial profits to its owners. Merck stocks had a trading volume of £9.85 million at the time of composing this article. At the present price of $87.68 (£80.49), it has a 52-week high of $91.40 (£83.91), meaning a 10 percent upside target.
Merck has a price-to-earnings (PE) ratio of 18.03and pays a dividend of 3.15percent.
9. Reckitt Benckiser (LON: RKT)
Reckitt is a defensive stock that makes and sells health, hygiene, and nutrition goods, including well-known names such as Air Wick, Nurofen, Dettol, Gaviscon, and Veet. These are in steady demand throughout the year, and the company does not need to make a profit during moments of economic growth. The firm, for example, saw its highest-ever revenue gain of 12 percent during the Covid-19 pandemic in 2020, thanks to its hygiene and cleaning products.
Reckitt stock is in the fall, providing now an excellent time to buy this defensive stock. Reckitt stocks had a trading volume of £1.63 million at the time of composing this article. At the present price of 5943.47 GBX, it has a 52-week high of 6,816 GBX, meaning a 10 percent upside target.
10. Bunge Limited (NYSE: BG)
Bunge Limited is an agricultural and food company with headquarters in Missouri. Agriculture, Refined and Specialized Oils, Milling, and Sugar and Bioenergy are the company's four primary segments.
Bunge Limited reported fourth-quarter earnings of $3.49 per share on February 9, beating analysts' expectations by $0.62. Revenue increased 32.30 percent year over year to $16.68 billion, beating market expectations by $1.19 billion.
On February 14, Barclays analyst Benjamin Theurer boosted Bunge Limited's price target to $120 from $110 and maintained an Overweight rating on the stock. After the company's 2022 fiscal guidance showed earnings per share of at least $9.50, the analyst anticipated "another excellent year."
Currently, Bunge stocks had a trading volume of £1.77 million at the time of composing this article. Its 52-week stock price high is $119.87 (£110.05), implying a 29 percent upside objective at the current price of $118.25 (£108.56).
Bunge has a price-to-earnings (PE) ratio of 8.81 and pays a dividend of 1.78percent.
Where to buy the Best Defensive Stocks in the UK?
You can acquire stock of any of these firms using the services of one of these two stock platforms now that you have a list of suitable defensive stocks to buy in the UK.
1. eToro
eToro, a prominent social trading website, was founded in 2007 and provides access to thousands of different financial products such as equities, cryptocurrencies, indices, and ETFs. You can quickly buy any of the top defensive stocks we've listed in this list, as well as nearly 2,000 other types of shares, on eToro. Another advantage is that you can invest through contracts for difference (CFDs) or directly by purchasing shares.
One of the best features of eToro is the ability to purchase and sell stocks without paying a commission. The cost of constructing a diversified defensive stock portfolio is considerably reduced as a result. A spread is charged by the broker, but it is usually minimal.
You can also use the social trading capabilities of the program to see what other successful investors are doing. This is a fantastic method to exchange ideas and discover new stocks to buy. You can even duplicate the moves of more experienced stock traders with eToro's copy trading feature.
The Financial Conduct Authority of the United Kingdom regulates eToro. If you need assistance with your account, you can contact customer service 24 hours a day, 7 days a week.
Pros
Registered broker with over 13 years of trading experience
Social trading interface that is easy to use
There are thousands of different instruments to trade with
Trading equities and exchange-traded funds with no commissions
Money can be deposited via a variety of techniques
Cons
For skilled traders, there is limited research and analyzing tool
2. Libertex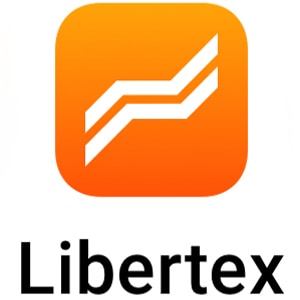 Libertex is a Cyprus-based CFD broker that includes stock, Forex, ETFs, indices, commodities, and other products. This broker distinguishes out because of the tight spreads it charges for CFD trading.
Libertex features the powerful MetaTrader 4 trading platform, which, due to its steep learning curve, is often preferred by more experienced traders. The broker, on the other hand, has its own trading interface that is far more user-friendly. With a news feed and economic calendar, you can track price moves and keep an eye on the larger stock market. Libertex's trading platform is also accessible as an iOS and Android application.
One disadvantage of Libertex is that the broker has a limited stock portfolio there are only about 50 equities to trade, most of which are from the United States. Many of the defensive stocks we identified are, nevertheless, available to trade with Libertex.
The Cyprus Securities and Exchange Commission (CySEC), one of Europe's premier regulators, oversees Libertex.
Pros
This brokerage firm is CySec-regulated
A wide range of investment vehicles, including cryptocurrencies and commodities, are available for trading
CFD trading at a low cost, including zero-spread transactions for several products
MetaTrader 4 integration is supported
Cons
CFDs are the sole way to trade instruments
The platform does not make its fees publicly available
There are a limited number of trading instruments accessible
How to Buy Defensive Stocks UK?
We'll walk you through the procedure of buying defensive stocks using eToro, our top stock broker recommendation.
Step 1: Open An Account
The process of becoming an eToro member begins with a click on the "Join Now" button in the upper right corner of the company's official website.
After that, you must register with the platform by providing personal information such as your first and last name, e-mail address, and password.
Step 2: Verify Your Identity
Now that you've registered an account with eToro, you'll be asked to represent a valid ID as well as a utility bill or bank account statement to verify your address.
If you will be depositing less than £1,800, you can finish this process after you have enrolled. However, you'll need to finish it before you can make your first withdrawal, so it's a good idea to get it done now.
Step 3: Deposit Funds
After that, make a deposit into your account. You can fund your account with eToro using any of the following methods:
Debit card
Credit card
E-wallets like PayPal, Neteller, and Skrill
Bank transfer
Step 4: Buy Defensive Stocks
Enter the name of the defensive stock you want to buy into the search bar in the upper right corner of the trading interface.
You'll be taken to the stock's particular page after clicking on the firm's name, where you'll find more knowledge regarding the company, its financial performance, and a charting tool if you want to check the recent price activity.
To finish the purchase, click the blue "Trade" button in the upper right corner of the interface, and then input the amount of money you want to put into this stock. Click 'Open Position' to finalize the purchase of your first defensive stock.
Conclusion
Defensive stocks are low-risk investments that tend to outperform other equities during market downturns. They may be a wonderful addition to any slightly conservative or slightly aggressive portfolio since they offer decent dividend yields, minimal volatility, and sound fundamentals.
If you're ready to invest in defensive stocks, eToro is a great place to start. To make an account, simply click the link below!
Frequently Asked Questions
How can defensive stocks help me make money?
Stocks can be used to make money in two different ways. The first is price appreciation, while the second is dividends. Meanwhile, if the price of your stock rises, you can profit. However, until you terminate your position by selling your shares, such profits will be considered unrealized gains.
Is it feasible to invest without losing money?
Markets are naturally unpredictable, and no one can anticipate where the price of a financial instrument will be an hour or a year from now with 100 percent accuracy. As a result, when trading or investing in stock market, there is no way to completely avoid losses.
Is eToro a safe place to put my money?
eToro is a regulated brokerage firm regulated by a number of top-tier regulators, including the Financial Conduct Authority (FCA) in the United Kingdom. Furthermore, the company has just become a publicly traded corporation, which adds an added layer of openness to its operations by allowing everyone to see its financial statements and other crucial financial data. Finally, the Financial Services Compensation Scheme protects your money if you invest with eToro (FSCS). This means that if eToro goes bankrupt, your money is safeguarded for up to £85,000 in the first instance.
How much will it cost to establish a defensive stock portfolio?
The good news is that you can develop a defensive stock portfolio with eToro without having to pay any trading commissions. This is why we recommend eToro, and you can easily sign up by clicking the "Invest with eToro now" button below.
Is it worthwhile to invest in defensive stocks?
Many investors choose defensive stocks to diversify their portfolios and mitigate the dangers of more growth-oriented assets. This can also aid in portfolio diversification. However, keep in mind that all investments are risky, and no stock, no matter how solid it appears to be, is guaranteed to yield a profit.