The forex market presents numerous options for making money and achieving both your trading and financial objectives. Because of the uncertainty they provide, they can also be extremely cruel at the same time. Even if you lack experience, you can still make excellent and worthwhile selections to seize the opportunity. All you need are trustworthy, reputable, established, and dependable forex signal providers.
The market is saturated with numerous forex signal providers, making it difficult to decide which is the best choice. For that reason, we have created this article, which includes the best 10 forex signal providers for profitable forex trading in 2022.
What are Forex Signals?
A forex signal is an indicator that indicates when it would be best to purchase or sell a certain currency pair based on one or more criteria. A moving average crossover signal, which can indicate a point of trend reversal and may suggest a counter-trend position, is an example of a technical indicator signal.
Many different types of forex signals are used by traders with training in technical analysis. One significant benefit of signal trading is that it eliminates the use of gut instinct, which could put you in danger if you make a poor market call.
Most technically focused traders and algorithmic trading platforms use trading signals obtained by technical analysis. This enables them to rely only on observations like price action or volume to decide when to enter or exit currency positions.
Employing signals in your personal trading can significantly increase your trading results, whether you use your own signals or depend on a forex signal provider with a successful track record.
How do Forex Signals Providers Work?
Profitable forex trading depends on knowing when to enter and leave positions. The likely entrance and exit points into and out of the market are suggested by fundamental and technical analysis, where indications serve as a trading signal. Such research involves a lot of time and effort, as well as the ability to choose the appropriate time zone for trading. By providing the best forex trading signals and advising you on when to initiate or close a deal based on the signal statuses of Active, Get Ready, and Closed, a forex signal provider resolves this conundrum.
Since there are different types of forex signal providers, who might give a paid service or a free service, the very first step for investors is to choose a platform. For signals for any uncommon currency combination, some signal providers charge an extra cost. The forex signal providers regularly make available the charts they use to generate the trading signal.
Best Forex Signals Providers 2022
Finding a reliable provider can be difficult, even though forex signals can assist novice traders in making wise investment selections without having to do any of the legwork themselves.
Because there are so many forex signal providers available, it is difficult to verify the promises they make about their enormous historical victory rates.
Below, we rank and review the top forex signal providers currently on the market to assist clear up any confusion.
1. Learn2Trade
We discovered that Learn2Trade is currently the best forex signals provider. The platform has been active in this market for more than ten years, and perhaps most significantly, it now boasts a community of more than 70,000 users. This shows how much trust Learn2Trade has developed over the past few years.
Each Learn2Trade forex signal includes a suggestion for a take-profit and stop-loss order. These two directives are very important since they guarantee that Learn2Trade participants trade cautiously. We think that Learn2Trade gives consumers looking for profitable forex signals two possibilities.
Learn2Trade provides a number of price packages. For those who would rather pay on a monthly basis, there is also a £40 payment plan available. The monthly charge drops to £30 for those who pay £89 for three months. The best value plan costs £215 and includes 12 months of premium signals, which works out to just £18 per month.
Learn2Trade offers a 30-day money-back guarantee to all first-time clients who join up for a premium plan. This guarantees that users have adequate time to examine the platform and make sure it meets their needs for forex trading.
2. ForexSignals.com
In this sector, ForexSignals.com has a solid reputation as a supplier. It is mostly designed for newcomers who want to trade on the currency markets and have little to no prior expertise. We appreciate that ForexSignals.com provides a wide range of educational resources for new traders who wish to advance their trading skills.
ForexSignals.com offers a premium membership plan for the signals. There are several bundles available, including The platform claims to be running a 50% deal as of this writing, making its monthly plan's price drop from €104 to €52. The monthly cost is reduced to €20 for those purchasing the 12-month plan, which costs €240.
For 7 days, anyone who wants to test out ForexSignals.com can do so without charge. All subscriptions include access to the trading area, frequent live analysis webinars, weekly hot-pick selections, and interactive training. There are also sophisticated trading instruments and a real-time global news team available.
3. FX Premiere
Since FX Premiere doesn't provide its own forex signals, it differs from other service providers in this market. Instead, the service provider gathers forex signals from more than 50 platforms active in this market. This implies that consumers who sign up for FX Premiere will have access to a variety of forex signals every day of the week.
However, since users will have to select which signals to pay close attention to, this can be a little difficult. After all, not every vendor with which FX Premiere has a partnership will be successful. However, FX Premiere charges $37 per month for its services.
Members can choose their own risk/reward ratios because each signal has 1-3 price goals. The $199 1-year plan is something that people who wish to invest less every month might want to consider. The monthly cost is cut by 35% as a result. The FX Premiere Telegram group, which is constantly expanding, is used to send all signals.
4. 1000pip Builder
1000pip Builder is the next company on our list of the top forex signal providers. The projected monthly income for this platform, which has been on the industry for more than 10 years, is 350 pip. The platform focuses on 15 primary currency pairings, including major and minor forex pairs.
To reflect the wider currency markets, signals are broadcast continuously around the clock. Each signal will include a suggested limit, stop-loss, and take-profit price. Members can choose to receive forex signals by SMS and email in addition to Telegram. The three systematic trading methods used by 1000pip Builder are Trend Capture, Range Trap, and Momentum Rider.
The cost of a 1-month plan is $97. A 3-month payment schedule will cost $227, which is a 22% discount. A one-year package costs $397, which is a 65% discount. Every plan includes 2–7 daily forex signals. Since 1000pip Builder doesn't offer a live chat feature, customers who need help with their accounts must submit a support ticket.
5. Pips Alert
Pips Alert is a source of forex alerts that gives members a choice between two tactics. The very first is Venture X, which places a focus on steady long-term gains. This aims for monthly profits of 1.5–3.5k pip. The second strategy, Investor X Signals, approaches forex trading from a short-term perspective.
Both services cost $59.95 a month and provide participants with between 15 and 20 forex signals every week. We appreciate the 14-day money-back promise offered by Pips Alert. New clients should have adequate time to determine whether the supplier is appropriate for their trading goals throughout this period.
The free forex school offered by Pips Alert has 40 educational videos. This organisation, though, does not offer any free forex signals.
6. Forex GDP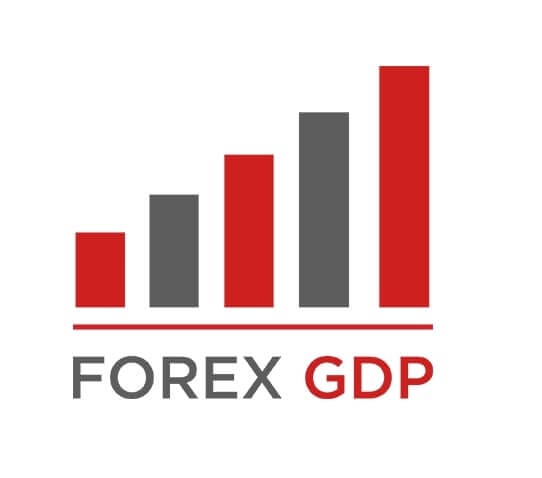 From our list of the top forex signal providers, Forex GDP is the next provider to take into account. This company provides cost-free forex signals without requiring payment. Having said that, the free plan only offers 2-4 signals each month. Additionally, some metrics are hidden when receiving free signals, which defeats the purpose as customers must pay for the complete recommendation.
However, when registering for a longer-term plan, Forex GDP offers fully-fledged premium forex signals at affordable prices. For instance, a 1-year plan enables the user to purchase premium signals for about $20 each month. The user will receive 8 to 14 signals per month from this, which is again a bit few compared to other suppliers.
More signals (16–25 each month) are included with the supreme plan. However, the monthly fee for the 1-year plan has increased to $37. The aforementioned plans include alerts via WhatsApp or Telegram in addition to signals, trade ideas, and signals.
7. Daily Forex
Check out the Daily Forex website if you're looking for the greatest free forex signals. Throughout the day, the provider releases a number of free forex signals with a concise summary of all necessary data. In Daily Forex, for instance, stop-loss and take-profit levels are provided along with a proposed limit order price.
We also appreciate that Daily Forex provides an examination of the rationale behind the posting of a certain forex signal. The fact that the accuracy of their signals is still in question is this service's major flaw. Since Daily Forex focuses mostly on free signals, it has no incentive to devote enough time to its analysis procedures.
8. Wolfx Signals
Wolfx Signals is an expert in both forex and cryptocurrency trade signals. Members of this provider have daily access to three to five signals. A limit and stop-loss price are included with each signal. To ensure that all members' risk appetites are satisfied, three take-profit rates are provided to members.
Three regional time zones—Asia, Europe, and the US—are covered by the signals. There is no long-term commitment required of members because the forex signal plan is flexible month-to-month. This has a monthly cost of $89 Additionally, there is an $89 spot trading plan and a futures plan for cryptocurrencies.
The monthly cost for combining the futures and spot trading plans is $139. Although Wolfx Signals asserts a success rate of 90–95%, this cannot be confirmed. This supplier only sends signals through the Telegram channel.
9. Zero to Hero Signals
Zero to Hero Signals offers up to ten currency signals every day. The cost to get this is $95 per month. As a result, individuals who are willing to pay more in exchange for more signals should use this service. Having said that, Zero to Hero Signals does provide a more affordable price when committing to a longer-term subscription.
For instance, the monthly charge is reduced by 65% when purchasing the 12-month plan for $395. The company also provides 3, 6, and 9-month subscriptions. Zero to Hero Signals wants to make 300 pip in profit each month overall. This is significantly conservative than other forex signal providers, which can be advantageous to investors who are afraid of taking risks.
10. PipChasers
PipChasers is the final service on our list of the top forex signal providers that you should take into account. This platform gives traders exposure to 20 Forex and commodities pairs for trading both FX and commodities. The provider has seven years of experience in this field and has an audacious monthly profit aim of 2,000 pip.
At PipChasers, there are two plans to pick from. The flexible plan has a monthly fee of £79 and is cancellable at any time. For £390, the lifetime subscription provides unrestricted access to PipsChasers. Each option offers 5–9 signals per week, which can be used for both short-term and long-term strategies.
This implies that while one signal may start and end on the same day, another may be active for a number of weeks. PipChasers provides round-the-clock customer service, and all signals are delivered via Telegram. Additionally, each signal has just one take-profit target, making it suitable for beginners.
Factors for selecting Forex Signals Providers
There are many forex signal providers available right now, although not all of these have the same benefits. Some signal providers provide insightful counsel and are committed to obtaining favorable trading outcomes. Some, though, might be complicit in currency fraud.
These are the key factors that will guide your decision regarding the best forex signal provider.
Reputation
Many forex signal providers make outlandish promises about the services they provide. This frequently relates to the win percentage that they assert to have achieved since beginning operations. Unfortunately, forex signal websites rarely make truthful claims.
Therefore, the reputation of the source should be your first port of call when looking for the greatest forex signals. Looking at internet review sites like TrustPilot or even communities like Reddit is a fantastic place to start.
Number of Signals
Users should verify the number of forex signals they will receive under the package they choose. For instance, the premium plan at Learn2Trade includes 4-5 forex alerts each day.
Time Zone
Investigate the time zone that the provider of forex signals uses as well. Because of this, signals may be sent at night if the user is located in the UK but the supplier operates in the European time zone.
The greatest forex signal providers are available around-the-clock to serve customers from all around the world.
Success Rate
The percentage of signals that result in a profit is known as the win rate. If the victory rate, for instance, is 75%, then 750 out of every 1,000 signals will be successful.
Although a high success rate is excellent, it's crucial to be able to back it up with actual facts.
Cost of Subscription
For forex signal services, there are numerous possibilities. While some platforms have multiple membership tiers, others offer free signals. Others limit consumers' ability to pay for signals to up to $100 per month.
Free signals are not always successful, and they may not be the most dependable or profit-oriented either. While some signal providers may charge more to increase the value of their services, others may price less to draw in more clients.
Finding profitable signals from a forex signal provider at a fair price will give you the best chance of success.
How to begin with Forex Signal providers?
Follow the detailed instructions below to start using a forex signal service right away.
In doing so, we will describe how to sign up with Learn2Trade, currently the top forex signal service on the market.
Step 1: Choose a Plan
Visit the Learn2Trade website first, then select the forex signals package that interests you. First-time Learn2Trade users should consider the 1-month plan, in our opinion.
This is due to the 30-day money-back promise offered by Learn2Trade. Therefore, before committing to a longer, more cost-effective plan, this period will be long enough to test the signal service.
As was already mentioned, Learn2Trade charges £40 for its one-month premium forex signals plan.
Step 2: Open an account with a Forex Broker
For individuals who have a registration with a specific forex broker previously, this step can be bypassed.
If not, it's crucial to pick a broker who provides affordable trading costs, support for leverage, and a wide selection of forex pairings. Our guide to the top high leverage brokers may be a must-read for seasoned traders who prefer to use leverage to expose themselves to various currency pairings.
For this purpose, eToro may currently be the greatest FX trading platform available. Numerous major, minor, and exotic pairings are available on a spread-only basis from the licensed broker.
Step 3: Join Learn2Trade Telegram Group
After that, enroll in the Learn2Trade Telegram group to access its premium signals. Following monthly subscription purchase in the first step, an email confirmation is provided with guidelines on how to join the community.
Step 4: Place Signal Suggestions at Forex Broker
The Learn2Trade Telegram group will receive the first forex signal, which will include all of the order recommendations needed to open the position.
The currency pair, buy or sell position, price of the limit entry, stop-loss, and take-profit are all included.
Therefore, all that is left to do is enter into the user's brokerage account and place the appropriate orders as advised by Learn2Trade.
Once the subsequent signal is received, this will be done once more.
Conclusion
In conclusion, picking the finest forex signals provider is a difficult task given the number of sharks operating in this market. The user must research the provider's track record, historical win rate, monthly fee, supported pairs, daily signal output, and other factors. We discovered that Learn2Trade is currently the market's top forex signal service after taking all of these important factors into consideration.
This reputable service gives four to five premium signals every day for a reasonable monthly charge of £40; longer contracts are also available at lower rates. For those who want to check Learn2Trade out, there is also a 30-day money-back guarantee and even a free forex signal group. You may also read our previous guide to the Best Forex Trading Platforms in UK 2022.
Frequently Asked Questions
What are forex trading signals?
Forex signals are recommendations for trading that are supplied via a paid service. The signal will often inform the member of the pair to trade as well as whether to go long or short. A limit, stop-loss, and the take-profit price will also be recommended.
Where can I find forex signals?
For new members who want to test out the supplier, Learn2Trade provides free forex signals on Telegram. Users will receive three free forex signals each week at no cost.
Can you make money with forex signals?
Whether or not the signal provider is successful will determine this. The provider should theoretically have a win rate of at least 50%. The risk-reward ratio for each indication must also be considered, though. Remember that not all forex signals result in a profit; weigh the risk carefully.
How trustworthy are forex signals?
The source of live forex signals determines their reliability. Therefore, before spending any money, make sure to do your homework on the signal provider.