In 2021, the industry for NFTs was valued at $40 billion, and in 2022, it was expected to continue to expand. If you want to participate in the NFT market, pick a reliable platform that is affordable and the best NFT marketplaces for your investment requirements.
By examining the leading NFT marketplaces in the industry, we'll go over the best NFT marketplaces in this guide and show you how to buy NFTs.
Best NFT Marketplaces 2022
There are a lot of excellent NFT marketplaces to pick from, and they all have slightly different features and pricing structures. To better comprehend each marketplace, let's look more in-depth at each one individually.
1. Crypto.com
The excellent choice for purchasing NFTs is Crypto.com. Over ten million individuals utilize this well-known NFT marketplace, which is one of the leading cryptocurrency exchanges in the world. In addition to its well-known cryptocurrency trading services, Crypto.com just debuted its own NFT marketplace. The store, which was established in 2021, offers NFTs in the categories of art, celebrity, games, sports, audio, and, of course, cryptocurrencies.
The entire investment procedure is meant to be simple, and consumers may open a Crypto.com NFT account in only a few minutes. Users can purchase NFTs through bidding or for a set price using their credit/debit card. Alternatively, through the "Crypto.com Pay" portal, NFTs can be purchased using cryptocurrencies. The best feature of the transaction is that, unlike many other platforms, there is no transaction cost when buying an NFT through Crypto.com. You might also locate several of the most costly NFTs on Crypto.com.
The NFT marketplace itself is simple to use and open to both novice and seasoned investors. Numerous well-known figures, including Snoop Dogg and Boy George, have already worked with Crypto.com, generating buzz for the platform's NFTs. The platform now accepts Ethereum-based NFTs, considerably expanding the options for investors, according to a recent news release from Crypto.com.
Additionally, Crypto.com provides the best NFT app that enables direct mobile device NFT buying and selling.
2. OpenSea
Several people believe that OpenSea is the best place to buy NFTs because it has the highest trading volume of any marketplace in the globe. Over a million people have joined OpenSea since it originally launched, making it the first platform to make NFT trading widely used. Created on the Ethereum blockchain, the market place provides a range of NFT areas, featuring art, domain names, in-game items, and so more.
The fact that OpenSea accepts more than 150 cryptocurrencies as payment is one of its best advantages. Because of this, investors may now quickly purchase and sell NFTs using their crypto amount. When an item sells on OpenSea, the seller is charged a transaction fee of 2.5 percent; the buyer is not charged anything (other than standard network fees). Last but not least, OpenSea enables individuals to rapidly connect their wallets to the marketplace and accepts fifteen different cryptocurrency wallets.
3. Binance
If you want to buy NFTs, another excellent resource is the Binance NFT Marketplace. According to CoinMarketCap, Binance, the largest cryptocurrency exchange in the world, operates this market, as the name suggests. With only a 1% transaction charge, consumers can purchase NFTs on the NFT marketplace thanks to Binance's reputation for cheap fees. The Binance NFT Marketplace also offers NFTs on the Ethereum network and the BSC, ensuring a large selection of tradeable assets.
The Binance marketplace features NFTs in groupings that span a range of topics, including art, sports, entertainment, games, antiques, and much more. It also has an accessible design. The "Mystery Box" feature on Binance also tempts users to purchase a box in exchange for a randomly selected NFT, which might be very pricey. The amazing news is that you can access the NFT market with the same login information if you already have a Binance account.
The Binance NFT Marketplace website only currently permits the purchase of NFTs using cryptocurrency, however, users who do not already have any can easily purchase some using the Binance exchange. A predetermined rate or a bid can be used to purchase NFTs, and they can then be transferred to an additional NFT wallet.
On Binance's market, users can even manufacture their own NFTs by paying low commission in BNB, the platform's own currency.
4. Nifty Gateway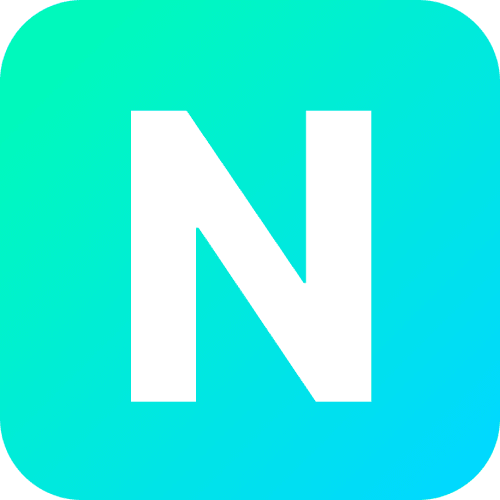 Another top-notch NFT marketplace to consider is Nifty Gateway. The "premium" NFT offerings, which are NFT editions with a limited selection of assets, are the focus of Nifty Gateway. The portal has previously hosted music releases from a number of well-known artists, notably Steve Aoki and Grimes. As a result of these NFTs' strong demand, Nifty Gateway's selection is geared more toward sophisticated investors.
The Winklevoss Twins launched Gemini, a cryptocurrency exchange, which includes Nifty Gateway. If you live in United States, you can buy NFTs using your credit or debit card. If you live in United Kingdom, however, you must use the bitcoin on your Gemini account. Nifty Gateway now charges a 5% charge to the seller of every NFT in addition to the $0.30 transaction charge.
5. Rarible

The Rarible marketplace is one of the best NFT marketplaces for buyers since it provides a wide selection of artwork, as well as photography, gaming, audio, domains, and even metaverse items. The platform sits at the higher end of the cost spectrum with a 2.5% fee assessed to both buyers and sellers. However, Rarible does support several chains and can host NFTs created on Tezos, Flow, and Ethereum.
One of the finest aspects of Rarible is the ability to pay for NFTs with a credit/debit card. With support for more than 190 countries, this is one of the biggest NFT marketplaces, giving it simple to purchase Unique NFTs anywhere in the globe. Lastly, Rarible also integrates with a variety of wallets, notably MetaMask and Coinbase, to guarantee that investors may securely store their money following a purchase.
6. Foundation
Foundation is a place to look if you're trying to decide where to acquire NFT art. This is a well-known NFT marketplace that specializes in providing limited-edition art drops. The auctions for the NFTs available on the Foundation marketplace typically last 24 hours after the opening bid. You can easily find the artwork you're looking for thanks to the Foundation app's sleek UI and Ethereum blockchain network. The most expensive cost on our list is a 15% service fee charged by Foundation to the vendor on each transaction.
However, by providing a 10% royalty on purchases made through the secondary market, this NFT art platform does allow sellers to partially recover these costs. Considering that Foundation is housed on Ethereum network, users are limited to using ETH to spend for NFT purchases. Currently, Foundation only accepts wallets created using WalletConnect or MetaMask, which may restrict access for investors.
7. NFT Launchpad
The new exchange where users may purchase non-fungible tokens (NFT) to buy, sell, or create them is known as NFT Launchpad.
Early in 2022, NFT LaunchPad was released, offering fans of the technology the most practical, safe, and convenient platform. Additionally, Polygon and Binance Smart Chain's initial launch phase has been connected.
Using Streamline, it is feasible to create unique NFTs based on different file formats. The MP4 format is one of these. No matter what you decide to do with your NFTs, you have complete control over the amount you pay. You can add any number of NFTs and make your creation as common or uncommon as you like.
You can trade and invest in NFTs using NFT LaunchPad. Using this safe site, you can also buy gaming NFTs, digital artwork, films, and other artifacts.
NFT Launchpad will help traders, investors, and creators as the premier NFT marketplace.
8. WAX
A blockchain network called WAX was introduced in 2017 with the goal of increasing the effectiveness of e-commerce transactions. The network competes with Ethereum by utilizing the strength of the blockchain and is compatible with EOS. It seeks to be the dominant network in the industry. The WAX NFT marketplace known as "SimpleMarket" offers trading in more than 140,000 digital investments.
The bulk of WAX NFTs are based on the network's native currency, WAX. However, AtomicHub also has a very well-liked secondary market for WAX NFTs that makes the claim that it offers exchange services without charging for gas. The WAX blockchain has already been utilised by several well-known corporations to mint their NFTs, including Atari and Sony, considerably improving the platform's credibility. Finally, although WAX does charge a 2% transaction fee in the secondary market, the cost structure is not entirely clear for the first NFT releases.
9. Theta Drop
Theta Drop utilizes the blockchain of Binance and is powered by it. Its tokens can be accessed through the front end and are thus immediately storable in some cryptocurrency wallets. A fee of 10% is added to the transaction.
Theta is a blockchain-based platform for the decentralised online transmission of video and television. The 2022 World Poker Tour digital collectibles have been made available on the Theta Drop NFT Marketplace. Early users of ThetaTV included the World Poker Tour, which used it to stream media.
Theta employs its blockchain innovation. You must purchase Theta tokens in order to take part in Theta Drop NFT Marketplace. Theta is supported by a number of cryptocurrency exchanges, including Binance, and lets you store bought tokens and NFTs in your cryptocurrency wallet and Theta's cryptocurrency wallet app.
10. Mintable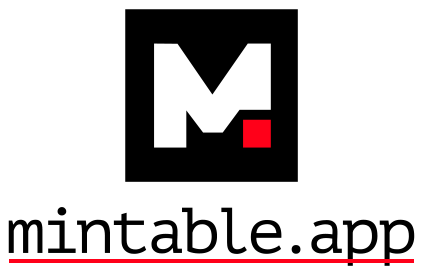 The Mintable platform allows all kinds of creators to mint and sells their work as a digital asset. With very little knowledge and expertise needed to build an NFT from practically any digital file, Mintable aims to deliver a wide range of materials.
Gas costs can be avoided by using Immutable X, and Mintable offers free education that can be obtained through Mintable University with the specific goal of assisting users in strengthening their NTF expertise.
Additionally, Mintable provides a user-friendly platform with a variety of categories to choose from for the purchase of NFTs.
How to buy Crypto to Use on NFT Marketplaces?
As you are undoubtedly familiar, Ethereum is the most widely used cryptocurrency and is used to price the large bulk of NFTs. As a result, you'll need to have some ETH in your possession before you can buy NFT. The full process for buying ETH to use on NFT marketplaces is detailed below.
Step 1: Select a broker
As a result of our investigation and testing, we have determined that eToro provides the greatest means of purchasing cryptocurrencies because of the platform's extensive network of top-tier regulators and is considered the best crypto trading app. We suggest working with eToro if you're wondering where to acquire Ethereum (or any other relevant cryptocurrency).
Step 2: Create an Account
Visit eToro.com and select "Join Now." Using your email address will prompt you to choose a username and password for your eToro account.
Step 3: Verify Account
On your account dashboard, select "Complete Profile" and carry out the necessary KYC checks. When prompted, upload your driver's license or passport as confirmation of identity and address (bank statement or utility bill).
Step 4: Deposit
Deposit at least $10 into your eToro trading account in the fourth step. eToro accepts deposits using credit/debit cards, bank transactions, and e-wallets, all of which are cost-free if deposited in USD.
Step 5: Buy ETH
In the search box, enter "ETH," and when Ethereum appears, click "Trade." After inputting your position amount and making sure all the information is correct, click "Open Trade."
Step 6: Send ETH to Crypto Wallet
After buying ETH, you must transfer it to a bitcoin wallet in order to utilize it to purchase NFTs. Although there are several wallets to consider, MetaMask is one of the most well-known.
Sign in using your eToro credentials after downloading the eToro Money app. Visit the Portfolio tab on eToro after logging in and choose to send it to eToro Money.
After that, enter the eToro Money application and choose "Send" next to your Ethereum assets. The next step will ask for your wallet address, which you can easily find from your wallet service. You must finish the transaction with the key that eToro will sms you in order for your ETH assets to be transferred to your external crypto wallet.
How to begin with NFTs Marketplaces?
Let's talk about the investment process after you've acquired the digital currency required to complete your NFT buy. You can purchase an NFT using Crypto.com, our choice for the finest NFT marketplace this year, by following the simple instructions listed below.
Step 1: Create an Account
Click "Sign Up" after finding the Crypto.com NFT marketplace. Choose a username and password for your account before providing your full name and email address.
Step 2: Browse NFTs
Currently, you can browse the Crypto.com NFT marketplace to find a collectible you want to buy. Click on it when you find one to get to the listing page.
Step 3: Buy an NFT
On Crypto.com, sellers can advertise their NFTs for a fixed price or in a bid. If the former, you can purchase the NFT right away by selecting the "Buy for X" option. You must place a bid and participate in the auction if the latter is the case.
In either case, you can use Crypto.com Pay to pay for the NFT. This service enables you to make the purchase using the ETH that you deposited into your cryptocurrency wallet in the previous section. Your new NFT can be viewed after purchase in the "Collectibles" section of your Crypto.com account.
Conclusion
The best NFT marketplaces now available to investors have been covered in this article, with a focus on their features and an examination of different marketplace kinds. Making the first decision about where to get NFT tokens can be challenging, but if you follow the advice in this article, the process will go much more quickly.
We advise opening an account with the FCA-regulated broker eToro.com because the majority of NFTs will demand ETH to pay network fees. Users may purchase ETH on eToro for as little as $10 (£7.73), with tight spreads and no transaction fees!
Frequently Asked Questions
What is NFT marketplace?
An NFT marketplace is a digital shop where buyers can purchase NFTs. Although some of these platforms permit credit/debit card purchases, they typically facilitate cryptocurrency purchases.
Which NFT marketplace is the biggest?
The biggest NFT marketplace in grounds of volume and asset diversity is OpenSea, which has been running since 2017.
Where can I find NFTs most conveniently?
Since there are no transaction fees to worry about and users may invest in NFTs with a credit or debit card, Crypto.com is our choice for the finest NFT marketplace.
Which NFT art sells the most?
High-profile artists' NFT works typically garner the most interest. Leading collections like CryptoPunks are likewise very well-liked among investors.