Making money without lifting a finger? Many people wish to achieve this goal. It is viable to earn money without actively participating in the process. In what way? Through passive investing.
Passive investing is a method of long-term wealth accumulation that entails buying and holding securities that closely mirror stock market indexes. Because you're investing in a range of asset classes and industries rather than a single investment, it can reduce risk.
In this guide, we'll look at the 10 best passive investing ideas for 2022, as well as an estimate of the return or average income they may offer.
What is Passive Investing?
It is a type of investment that allows you to earn a consistent income without having to work. This form of investment, on the other hand, necessitates a significant amount of effort at the outset. You must raise funds, develop works, canvass tenants/customers, and even locate dividend-paying stocks.
Gains can differ depending on the industry in which you invest. This is why, before you begin, we recommend that you conduct a thorough market analysis. You may lose more money than you gain when you make the wrong investment.
How does passive investing work?
A passive investment's principle is based on a degree of inactivity. In other words, the investing strategy is designed so that the investor does not have to ponder or make a choice before purchasing or selling.
The following is the concept:
The investor buys a stock portfolio that matches a specified index (called a benchmark)
The performance of the benchmark index is used to make investment decisions.
The investment is monitored in a completely "passive" manner. Indeed, the returns are identical to those of the benchmark index.
The ETF, which tracks a certain stock market index, usually the best performers on the market, such as the CAC 40, the NASDAQ, the FTSE, or the NYSE, is the greatest example of passive investment.
Active investing vs passive investing
This is where the theoretical and practical aspects collide. The difference is most visible at the management level, where there are two types of managers: passive and aggressive.
Choice of titles
There is no need to choose security in passive investing. The investor will, in fact, choose a benchmark index based on its performance. While active investing is the absolute opposite, because the best-performing investments must be chosen.
Furthermore, in order to avoid losing money, it is vital to regularly monitor the progress of these titles. You must understand when to purchase and sell but for passive investment, this is not required.
Portfolio aspects
The stock portfolio in passive investing is highly diversified and might contain hundreds of stocks at any given moment. There are no additional expenses or processing times involved. Indeed, the benchmark determines everything.
An active investor's portfolio is substantially less diverse. It would be impossible to follow too many titles at once from a practical standpoint. It would also raise the dangers. Management may become hard to manage very rapidly.
Investor behavior
A passive investor ensures that he or she receives the highest market returns without having to pay additional expenses. Because of ETFs, this is feasible. As a result, it may diversify its investments and buy securities from firms all around the world. He actually buys and sells very little.
On the other hand, an active investor must always be on the lookout for opportunities to profit from market swings. As an outcome, it may be forced to sell and buy depending on the price movement. As a result, he will continually watch the market whether day trading, swing trading, or scalping.
Finally, he focuses on securities with high growth potential, particularly those issued by huge corporations like Amazon, Facebook, and Google.
10 Best Passive Investments in 2022
Let's look at the top ten passive investing options for 2022.
High dividend stocks
Real estate
ETFs
Bitcoin Mining
Renting your house/apartment
Open a high-yield savings account
Affiliate Marketing
Create and sell your creations
Dropshipping
Carpool
1. Investing in high dividend stocks
If you find the correct firm, passive investing in the stock market may be quite profitable.
What is a high dividend stock?
The dividend is a percentage of the company's profits that is distributed to shareholders on a regular basis. Following a decision of the Board of Directors, the frequency of payment as well as the amount collected for each share is set.
As a result, a high-dividend stock generates a lot of passive income. The benefit is that, depending on the firm, you may be eligible for dividends regardless of its stock market performance. As a consequence, it's a great way to generate passive income without having to concern about the activity's expense.
How much money can you make if you invest in high-dividend stocks?
The dividend given to investors is typically determined by the company's profitability. A successful business may offer up to £10 per share. The COVID-19 pandemic caused a modest general reduction, resulting in a dip in turnover. The overall amount you may earn is determined by the number of shares you possess.
Check out our article on which stocks to purchase right now if you want to discover which stocks are the most promising in 2022.
How to start passive investing in high dividend stocks?
To learn everything there is to know about the firms listed on the stock exchange, it is a good idea to sign up for a free account with a reputable broker like eToro which lists some of the best dividend stocks. Simply pick the one that appears to pay the highest dividend and purchase one or more shares.
Pros of investing in high dividend stocks
High remuneration is possible
Access to passive investing is simple
No upkeep is necessary
Cons of investing in high dividend stocks
Periodic income might be unpredictable
2. Investing in Real Estate
Real estate investing is a secure and attractive kind of passive investment.
What is a real estate investment?
Acquiring real estate and then renting it out to create consistent passive income is one example of this type of passive investing. Residential, commercial, or industrial structures, as well as land, chalets, parking spots, and even warehouses, might be included. This is an example of a traditional rental investment.
How much money can you make if you invest in real estate?
The quantity and quality of your assets determine the net gains earned by a passive real estate investment. They are expected to cost on average around £3,500 and £4,500 a month in town. Naturally, the sum depends on the size of your lodging, its location, and other factors.
How to start passive investing in real estate?
As previously said, you will require a large initial investment. You will almost always need to obtain a house loan from a financial institution. To identify the finest markets in your region and determine how much to borrow, conduct a comprehensive investigation with the assistance of an expert.
Pros of investing in real estate
Consistent earnings
Returns generally rise with time
Cons of investing in real estate
Requires a large initial investment
Regular maintenance is required
3. Investing in ETFs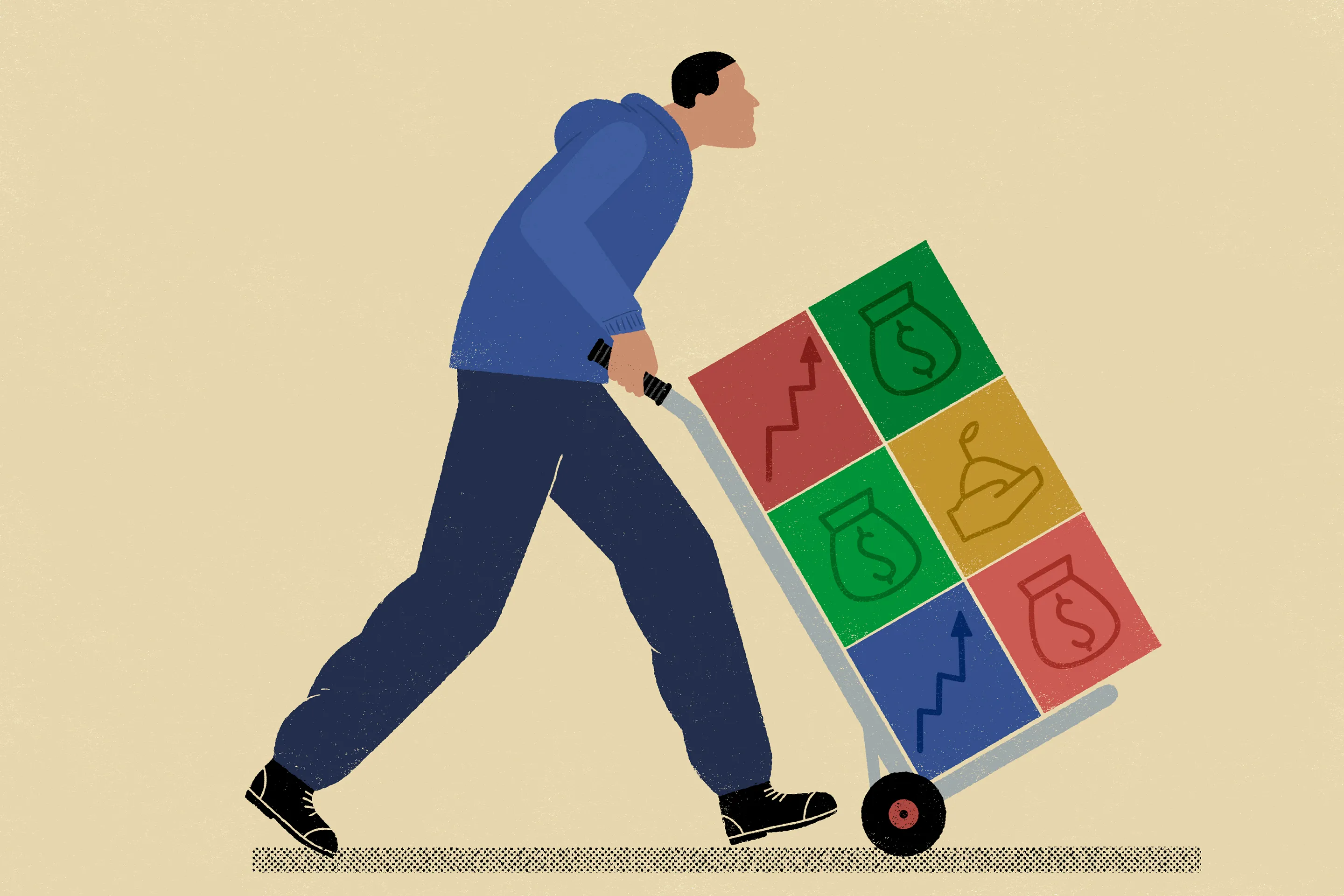 ETFs, also known as Exchange Traded Funds, are available to all types of investors. They're known as passive funds, and they provide you with passive income without the need to manage it.
What is an ETF?
Either equities or bonds make up this investing fund. Hundreds of corporations can issue these securities (or many states). These listed index funds allow you to participate in the stock market in a straightforward and efficient manner. In other words, an ETF will mimic the performance of a specific stock market index.
How much money can you make if you invest in ETFs?
The performance of the benchmark index determines the possible benefits of investing in ETFs. For example, since 1984, the FTSE100 has grown at an annual rate of roughly 7.75 percent.
How to start passive investing in ETFs?
To begin investing in ETFs, you must first open an account with a broker who specializes in this sort of product. We recommend eToro:
Register on the site
Confirm your identity to validate your registration
Make a deposit (from £200)
Choose the ETF(s) you are interested in
Validate your order
Pros of investing in ETFs
Everybody, including beginners, may invest
In comparison to regular funds, there are lower costs
The tracker is completely passive in its management, simply following the performance of the benchmark index
Diversifying assets at a cheaper cost is a possibility
The Action Savings Plan is compatible with several ETFs (PEA)
Cons of investing in ETFs
Possibility of a capital loss risk
ETFs that operate in foreign currencies face exchange rate volatility.
4. Bitcoin Mining
Bitcoin allows consumers to make online payments without going via a third party.
What is Bitcoin mining?
Bitcoin mining is required to keep the virtual currency's network running. On the one hand, this action allows the network to be secured. On the other side, integrating transactions into a block and so creating new Bitcoins is a necessary procedure.
Miners must solve a computational challenge in practice. As a result of this approach, new transaction blocks are created. The phrase "blockchain technology" was developed as an outcome of this. Miners receives Bitcoins that have recently been generated, as well as an amount that corresponds to transaction fees, as a result of this contribution.
It is important to provide "proof of work" to collect this reward.
How much money can you make with Bitcoin mining?
A miner will receive 6.25 BTC if they properly add a block to the network. The reward value is halved every 4 years, or even every 210,000 blocks. In May 2022, bitcoin was valued around $40,000, making 6.25 bitcoins worth over $250,000.
How to start mining Bitcoin?
Before you begin mining Bitcoins, you must first safeguard the Bitcoins you already hold. You can have a virtual wallet in particular. This is particularly accessible on eToro. All you have to do now is log in and create your "Wallet."
It is necessary to have the necessary equipment for actual mining. It's possible to make your own mining program. You can also join a mining crew (mining pool).
Pros of Bitcoin Mining
Bitcoin is an asset that is utilized without the assistance of a middleman.
A fairly constant value
Cons of Bitcoin Mining
More than 80% of Bitcoins have been already mined
Mining is becoming increasingly difficult
5. Renting your house/apartment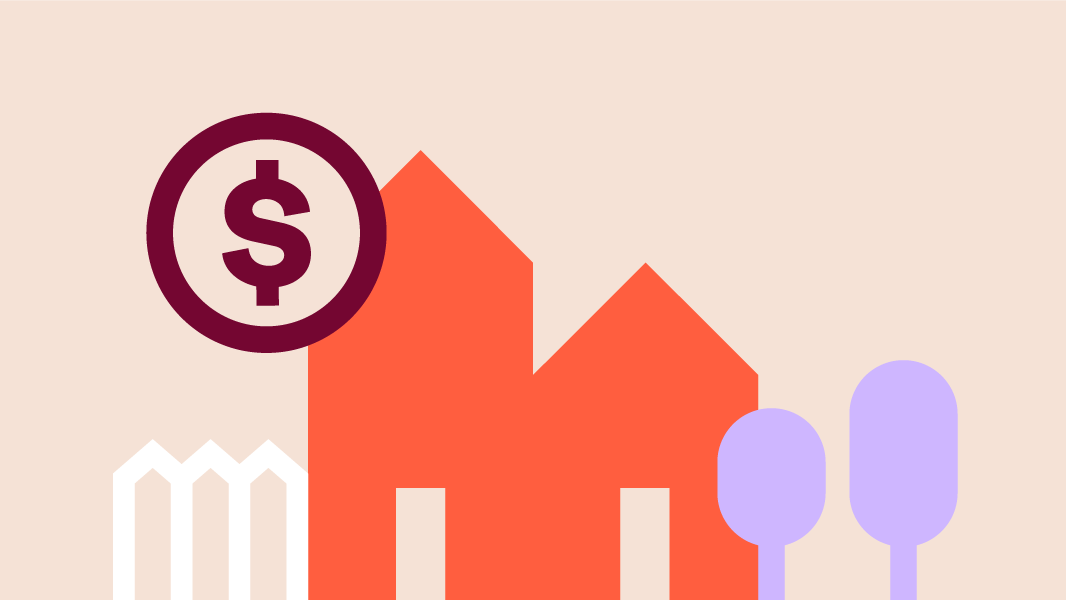 Another type of real estate investment is this. Renting may be an interesting and trustworthy way of earning money.
What is a rental house/apartment?
Renting (or subletting) a vacant section of your house or apartment is a sort of real estate investment. A garage, a bedroom, or even a dressing room might be used.
During the holidays, for example, you can rent your secondary or primary house.
How much money can you make by renting out your house/apartment?
The monthly rent is determined by the level of convenience you provide your renter. The amount collected is also influenced by the location of the house or flat. Renting a 15 m2 room in the London region, for example, may make you roughly £5,500 to £7,200 net per year.
How to start renting a house/apartment?
All you have to do is place an advertisement on social media or in the newspaper. However, keep in mind that it is still necessary to disclose your activity and function lawfully by paying taxes. If you're renting, check your lease to see if subletting is permitted.
Pros of renting your house/apartment
No additional funds are required
In most circumstances, passive income is stable or expanding
Financial benefits
Cons of renting your house/apartment
Although consistent, the revenue is modest
Roommates may be inconvenient at times
6. Open a high-yield savings account
One of the most attractive passive investments is a savings account. When the interest rate is attractive, it's even better.
What is the High Yield Savings Account?
To begin, you should be aware that this savings account works in the same way as typical savings accounts: you deposit money, which earns interest over time.
Savings accounts that give better returns than typical savings accounts are now available. You may take advantage of online bank deals in particular.
How much money can you make by investing in a high yield savings account?
A high yield savings account can earn more than 1.50 percent. Although this rate does not break the ceiling, earnings are virtually free, and there are no monthly fees in a savings account.
How to start investing in a High Yield Savings Account?
The steps are simple:
Select an online bank
Choose the high-yield savings account that interests you
Make a deposit
Pros of investing in a high yield savings account
Return is guaranteed
No charges (except for transactions)
Ability to do a variety of transactions (deposit, withdrawal, payment, etc.)
Cons of investing in a high yield savings account
To take full benefit of it, you must make a big deposit
Some enticing prices are only available for a limited time and then revert to normal
7. Affiliate Marketing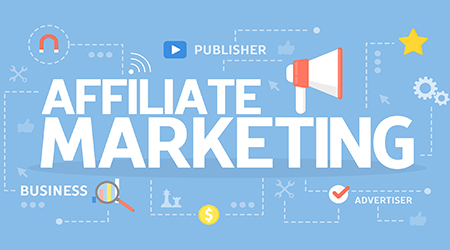 Affiliate marketing is beneficial to all parties participating.
What is Affiliate Marketing?
This technique, also known as performance marketing, takes the shape of exchanges. On the one hand, there are advertisers and merchants who need to market their products or services.
On the other hand, some affiliates have a large and engaged audience. It may be a website or a blog, social media fame, or even an email database.
The idea is to encourage marketing in exchange for monetary compensation for each result generated.
How much money can you make With Affiliate Marketing?
Return on investment is guaranteed with affiliate marketing. Affiliates may earn 1 to 10% of the revenue earned through the exchange system.
How to get started in affiliate marketing?
Choosing the correct platform for automated campaign management is the first step in investing in affiliate marketing. You may use a site like Advibe or Awin in particular.
Once you've enlisted and your account has been authorised, you'll need to determine the compensation for both parties.
Pros of Affiliate Marketing
Effectively monetize a website or blog
Profit from an emailing database
Increase the amount of individuals who visit website/blog
Cons of Affiliate Marketing
Prior to "passively" producing cash, an adaption time is required
Immediate payouts are rare
8. Create and sell your creations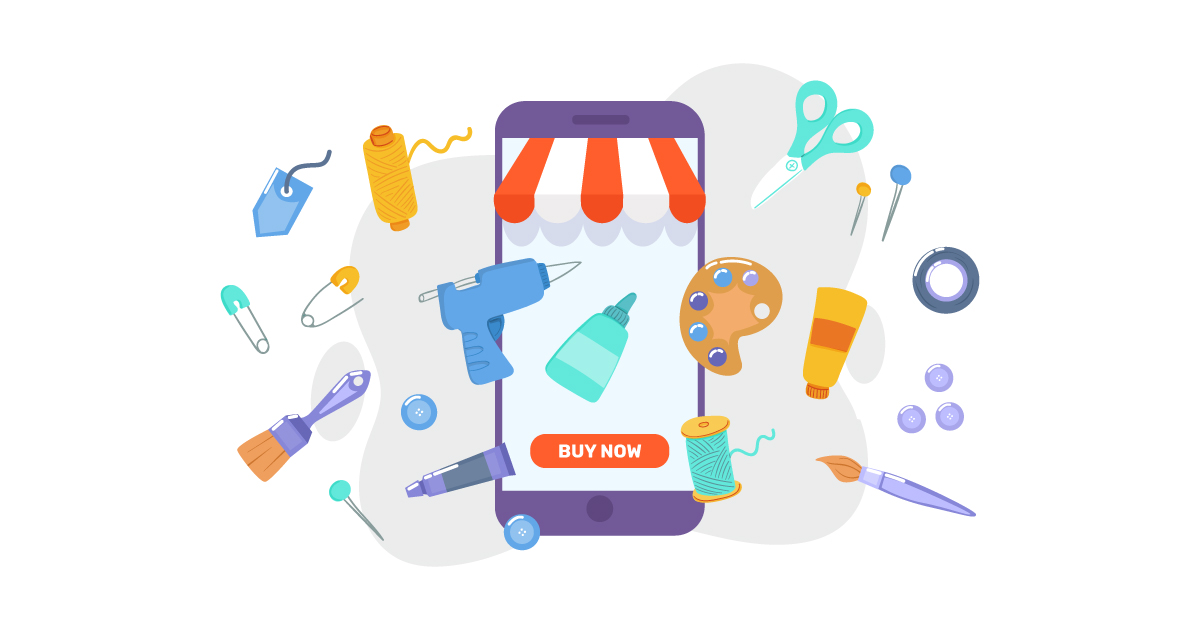 Trainers and developers are the primary beneficiaries of this sort of investment.
What is the mechanism for selling and creating?
This approach entails generating a work that is practically ageless and then selling it. A guidebook, a training video, or even an application can be used. In this circumstance, you are primarily spending your time and knowledge.
Certainly, you'll have to keep them updated on a regular basis to keep their value, but you won't have to work every day to make money.
How much money can you make by creating and selling your creations?
The amount of money a creative may make is determined by the sort of product. For example, in the case of online service, the percentage of return can easily approach 100% or more.
However, offering something unique that exactly fulfills the wants of customers is a need for success.
How to start creating and selling?
Make a one-of-a-kind item based on your existing knowledge and sell it. You might, for example, start an online training site or sell your creations to a variety of organizations.
Pros of the sales and creation system
It does not necessitate a large financial investment
Compensation might be highly significant and extend over a lengthy period of time
To achieve this, you must use your own expertise
Cons of the sales and creation system
Requires a lot of effort to get started
Business isn't always a success
9. Dropshipping
Dropshipping is a type of online selling in which the seller does not keep any inventory.
What is dropshipping?
A three-way internet sales strategy is dropshipping. The parties involved are the customer, the seller or distributor, and the supplier. The procedure is straightforward. The customer places an order with the vendor, who forwards it to the supplier. It is the latter who will transport the merchandise as well as handle storage.
With this setup, the seller may concentrate on his primary business of distribution and marketing. The provider is in charge of logistics, including manufacture, distribution, and storage. All of this indicates lower expenses.
How much money can you make by dropshipping?
Dropshipping has an average return rate of at least 10%, with an average of between 20% and 30%. It all depends on the business model of each individual. The most important thing is to figure out which company strategy is the most profitable.
How to get started with dropshipping?
To begin dropshipping, you must first establish legal standing, namely that of a micro-entrepreneur. Online procedures can be done.
Then you must select an appealing product and make contact with a supplier with whom you will enter into a contract. At the same time, an online sales site must be established.
Pros of dropshipping
Investment is little
The vendor is solely concerned with his sales
The vendor does not keep track of inventory and is unconcerned about shipping specifics
Operating costs are lower
Cons of dropshipping
Supplier dependence, especially in terms of product availability
Competition is tough
Logistics are out of control which include delivery, packaging etc
10. Carpooling
This strategy is especially useful for producing revenue without altering your lifestyle.
What is carpooling?
Carpooling simply means sharing a vehicle. Quite specifically, you share your vacations with others in exchange for dividing the costs.
How much money can you make by carpooling?
Knowing that you may carry up to four people and that a "journey" costs on average 50 euros, you can save up to 400 euros for a circular trip if all seats are filled. Of course, it all depends on how far you go every day and per trip.
How to get started with carpooling?
Carpooling can be accomplished by word-of-mouth. However, registering on a carpooling network like BlaBlaCar is recommended for the procedure to be truly beneficial.
You only need to make an account and post an advertisement. Passengers book and pay for their tickets online. The expense of the ride might then be shared between the two parties.
Pros of carpooling
Travel expenses are covered.
A more pleasurable journey
Expand your horizons.
Cons of carpooling
Income is not always secure.
Dependence on other travelers' requirements
How to get started with Passive investing?
Passive investing can be approached in a variety of ways. You can register with the broker eToro in particular, which has a wide range of options in this area. The steps to take before beginning are straightforward:
Step 1: Create an account
You must first visit the eToro website.
You must then register, understanding that you may use your Apple, Facebook, or Google accounts.
Following this, you will be invited to complete your profile.
You must provide your personal information, as well as your trading habits and knowledge (with the possibility of specifying that you have never traded before).
Step 2: Verify your identity
You must authenticate your identity after you have completed your profile and accepted the different criteria. This step must be completed before you can use the trading platform.
Step 3: Deposit funds
It is important to make a deposit in order to be able to invest. There are several options for doing so, including using a VISA card, a MasterCard card, or a Maestro card.
It's worth noting that the minimum deposit on eToro is £200. As a result, be sure you can afford to pay this amount and perhaps bear the loss. Never put money into something you can't afford to lose.
Step 4: Make your passive investment
Once your account has been funded, all you have to do now is select the passive investment that appeals to you. These can be equities, cryptocurrencies, or even exchange-traded funds (ETFs). It all relies on your trading objectives and techniques.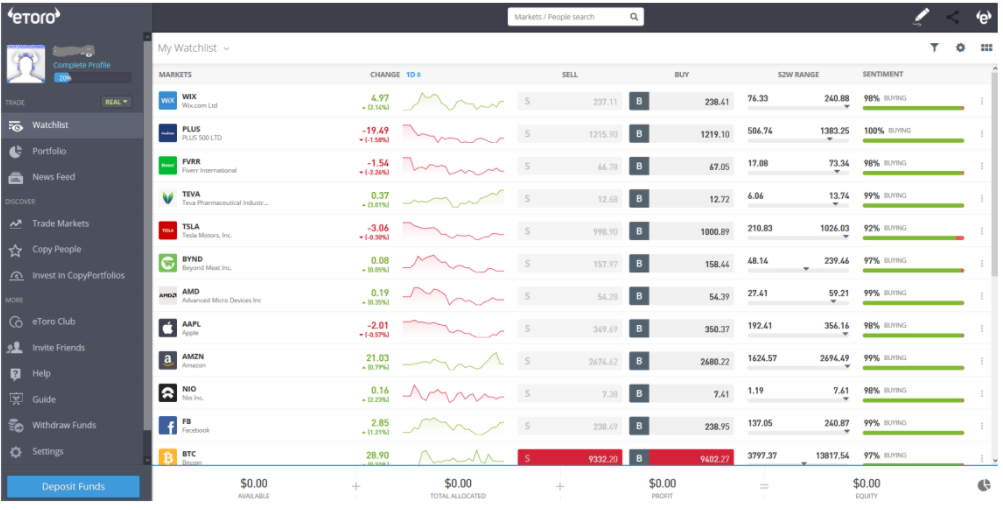 You can save assets that interest you to a favorite area so that you can discover them easily later. Simply click on the asset and select "Invest" when you're ready to get started.
Perks of Passive Investing
Retirement financial freedom
Passive investments might help you receive consistent income throughout retirement. As a result, you can satisfy your requirements without relying on others. You can ultimately use the extra money toward something enjoyable, such as a vacation. You can also enhance your investments in order to leave a legacy to your descendants.
Additional earnings
Passive investments provide you with a significant additional income over and above your regular pay. As a result, they are a rapid method to earn money. You may utilize your money to improve your living conditions for yourself and your family. You may also get extra cash by saving or investing in a different sector.
More leisure time
True, passive income is insufficient to support you at first, especially if you have loans to repay. You may be able to progressively lower your working hours if your income increase and remain constant.
If you invest in passive real estate, for example, you may attain financial independence in 10 or fifteen years if you buy the right property.
Less monitoring
In the case of passive stock market investment, there is far less control, indicating a reduced cost. Because a passive fund is simply patterned on a benchmark index, there is no need to regulate the evolution of pricing.
Keep in mind, however, that the assets that make up the fund are well-known. Finally, it is important to emphasise that taxation is beneficial from a financial standpoint.
Drawbacks of Passive Investing
Too limited
Investors in passive funds are tied into a single index or fixed set of assets with little to no variation, regardless of what occurs in the market.
Small returns
Because their main assets are locked in to track the market, passive funds will almost never beat the market, even during times of volatility. A passive fund may occasionally outperform the market, but it will never achieve the large returns that active managers want until the market booms. Active managers, on the other hand, might provide bigger benefits (see below), but they also come with a higher risk.
What taxes apply to passive investment?
Above all, it should be noted that the taxes of a passive investment is largely determined by its type. Whether it's a stock, an ETF, a real estate investment, or anything else, taxation may differ.
In any event, keep in mind that passive income is usually classified as "ancillary income." As a result, the BNC, or Non-Commercial Profits, the regime applies (except for people who have chosen the status of auto-entrepreneurs).
However, there are two requirements: the activity must be one of service and the yearly revenue must not exceed a particular amount.
Tips to choose your passive investment
When selecting a passive investment, various characteristics must be considered, including profitability as well as long-term viability.
Define your goals clearly
As a result, ask yourself the appropriate questions. What is your motivation for going into passive investing? Would you like to save some money for your retirement? Or do you wish to leave your children a wonderful legacy? All of the information will aid you in selecting the most suitable passive investment.
Determine your cash resources
You're not going into passive investing with your eyes closed. You must, without a doubt, assess your financial situation. As a result, ask yourself the appropriate questions. As a result, you'll be able to separate out the investments that you may claim right away.
Select an excellent intermediary
It is still necessary to use a broker to act as a middleman while investing in the stock market. You should choose a reputable broker like eToro to not only improve your investments but also to make your operations easier.
eToro also uses the social trading concept, which helps you to learn from the best traders and build your own strategy.
Understand taxes
Before committing to this or that passive investment, consider the tax implications. It is advised that you consider the link between the applicable tax and the corresponding return. The tax is sometimes beneficial, but the profits aren't always.
Conclusion
First and foremost, the best passive investment is one that best suits your investing profile. The rest is up to you and your financial capabilities. Then think about how profitable you want to be. Generally speaking, the most rewarding investments are often the riskiest.
Investing in stocks is still the most environmentally friendly option. Indeed, real estate is still around and may provide long-term earnings. Otherwise, dropshipping is a possibility to explore if you have a commercial soul. Why not produce a product or service that you can sell if you have a good dose of imagination on top of it?
Using a reliable online broker such as eToro to invest in the stock market is thus a realistic choice. You may purchase stocks, ETFs, and even Bitcoins and other cryptocurrencies. You can read our guide on How to choose stocks to learn everything in brief to start passive investing in stocks.
Frequently Asked Questions
Is passive investing less expensive?
Passive investing has lower operating costs overall. However, it is vital to invest a significant sum at the outset in order to maximize the possibilities of making a profit.
Is passive investing risky?
When it comes to a stock market investment, the risk is modelled after the benchmark index whose performance is repeated. If this poses a risk, the passive investment will likely follow suit.
Is it possible to combine passive investments?
Yes, if you have the requisite finances and are capable of efficiently managing and monitoring all of your assets.
Is passive investing appropriate for newcomers?
In operation. Passive investment is accessible to anybody. To boost the chances of progress in this kind of attempt, strong inspiration and at least aptitude are fundamental.
Why is an investment called passive?
When an investor does not need to intervene in the management of his investment, it is considered to be passive. Indeed, it is handled by a third party. Securities or even real estate might be examples. As a result, a manager is in charge of everything.