Growth investors frequently start out by investing in tech stocks. The world of today is dominated by technology, from mobile phones to essential software. Additionally, there are many new investment opportunities as a result of the explosive growth in demand for solutions in industries like automation, cybersecurity, and finance.
In light of this, let's explore the best tech stocks to invest in United Kingdom in 2022. Also, we'll show you how and where to invest in tech stocks today.
Best Tech Stocks 2022
The following is a list of the top tech stocks available in the UK right now:
Best Tech Stocks analysis
The FTSE 100 company Ocado Group is well known for its internet grocery operation which also makes it one of the best supermarket stocks in UK. The business, a grocery chain with a significant tech impact, does not have any physical shops but instead uses robot-assisted picking prior to actually distributing the products from its warehouses to clients.
Ocado also offers a platform for online grocery shopping that streamlines retail warehouses. It grants a number of top-tier supermarkets licences for this technology and provides them with internet services, storage, and delivery.
The company announced in May 2022 that it had paid more than €10 million to acquire the materials handling robots start-up Myrmex. Myrmex has been charged with creating a robotic grocery selecting mechanism for the Ocado Smart System. This shows that the blue-chip company is focusing on tech-based solutions as it seeks out innovative strategies to develop its online operations in the face of stiffer competition.
The Sage Group is an accounting SaaS provider that targets small and medium-sized enterprises and independent contractors. The business, which has its headquarters in Newcastle, was established in 1981 and is a market pioneer for integrated accounting, payroll, and payment solutions. It is the third-largest leading manufacturer of enterprise planning software, behind Oracle and SAP. To generate recurring revenue, it has also started to market subscription-based software.
Sage reported a modest decline in performance in 2021 as it switches to a subscription-based business. Regular organic revenue growth decreased from 6.0 percent to 3.7 percent, while organic recurring revenue growth fell from 11.2 percent to 8.5 percent. Sage has a solid balance sheet, however, and manages to post positive growth percentages rather than negative reductions. Sage also reported an increase in subscription revenues, which increased by 21% to about £1.14 billion.
Games Workshop (LON: GAW)
A well-known British producer of wargames and tabletop miniatures is Games Workshop (GW). Since 2017, the company's share price has increased by 452 percent, making it one of the best-performing retailers in the FTSE 250 over the previous five years.
This quick growth can be attributed in significant part to the company's effective sales and dividend plan, which promoted investor confidence despite the pandemic. While other retailers in the sector experienced dropping sales, GW maintained profitability and even reported a gain in revenues during the six months leading up to November 2021 of 2.5% year over year.
Even though Games Workshop has a tiny but devoted fan following, they have remained so during the lockdown, which led to a huge increase in online sales in 2020. It will be interesting to watch if the company can continue to improve its offerings and sustain consumer loyalty over the long run now that the stock price has recently rebounded to pre-pandemic levels.

Businesses, governments, and healthcare providers can all benefit from the IT, consulting, and software services offered by Kainos Group. This can encompass everything from cloud computing and cyber security to data analytics and artificial intelligence. It is also the go-to consulting company for Workday software, thanks to its Kainos Smart software, which streamlines analysis to save time and money for companies.
Kainos has a number of high-profile clients, such as Netflix, Diageo, and Primark, which is owned by AB Foods. The organization has finished over 70 digitalization contracts for the UK public industry for customers like the Ministry of Justice and the National Health Service (NHS).
This business is also one of the only FTSE 250 companies with its headquarters in Northern Ireland, a region with an affordable cost of living and an abundance of young technical talent.
Kainos equities jumped in May after the company announced strong growth in revenues and modified pre-tax profitability for the year that ended 31 March 2022. More intriguingly, the company had a 35% rise in bookings, a 34% rise in client counts, and a 26% rise in its contracted backlog. This implies that future potential for growth will exist independent of the macroeconomic backdrop.
Cybersecurity, IT intelligence, hybrid infrastructure, and digital workplace tools are the four domains around which Softcat provides IT infrastructure software. Through its work, it hopes to balance the requirement for on-premise data centers and cloud computing infrastructure, increase the efficiency of systems, and support remote working.
Its partnerships with numerous reputable companies, such as Adobe, Amazon Web Services, Dell, and Sophos Group, demonstrate the value of its services to even the biggest clients.
For the six months ended on January 31, 20222, Softcat saw a revenue increase of more than 33 percent and a profit increase of 12.4%. Softcat also had a considerable boost in its stock performance as a result of the advancement of technology during the outbreak and the high demand for cloud services to help companies deploy remote working options for their employees. Softcat said it anticipates full-year operating profit to be somewhat ahead of earlier projections, thanks to strong and sustained client demand, even though this demand has tapered off considerably and caused a 26 percent decline in the stock price during the first six months of 2022.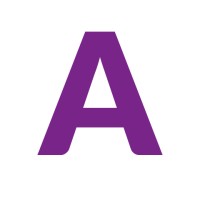 Aferian, formerly known as Amino Technologies, has undergone numerous changes during the past year, the rebranding being only one of them. The expert in video streaming has undergone a lot of board changes, and it just completed a significant purchase, paying $5.2 million for the AI-powered video recommendation service the Filter.
24i and Amino are the two operating businesses of Aferian. The 24i technology enhances the quality of video streaming using AI and data science. All video streaming services, including major international players like Netflix and hotel television programming, are compatible with its service. Amino offers the hardware and software necessary for pay-TV providers to broadcast and stream the highest caliber live, regional, and on-demand content.
Because of this, Aferian is in a good position to benefit from the continuing appetite for streaming platforms and other kinds of visual content. Aferian has predicated its "Aferian 2025" strategy on industry predictions that the worldwide TV streaming market will quadruple to $167 billion by 2025, with the company intending to gain a significant market share of the streaming software sector over the next three years.
Aferian's total revenue increased by 12 percent to $92.9 million in 2021, and adjusted operating profits increased by 12 percent annually to $11.8 million. However, the company's stock price fell by more than 15% in the six months ended on June 13, 2022.
IQE is a firm situated in the UK that supplies the semiconductor industry with advanced electronic "wafer" devices and other materials. Almost every electrical device you can imagine uses semiconductors, but IQE generates around 80% of its sales from products that link wireless devices, such as smartphones and tablets, satellite navigation systems, and smart meters.
It follows that IQE's future depends critically on the rollout of 5G and the improved connection it delivers. IQE's stock price was steady throughout the first five months of 2022 despite a difficult 2021. The stock valuation is still only a small portion of what it was in January 2021, when it reached its mid-Covid peak.
The organization had gone into the red with an annual deficit of around £20 million a year after forecasting a sales gain of 27 percent for the whole 2020 fiscal year. Instead, sales had dropped by 15 percent. The decreased revenue has been attributed to weak semiconductor sales, a lack of essential materials, and problems with the global supply chain. Americo Lemos, IQE's recently recruited CEO, promised to expand the company in line with broad technological trends when he joined the company in January 2022.
It's important to note that IQE occasionally has daily price swings that are comparable to those of penny stocks, which might be of interest to short-term traders.
A cybersecurity company called Darktrace uses artificial intelligence (AI) to find cyber threats in the software of its customers. It was established in 2013 and has its headquarters in Cambridge's Silicon Fen neighborhood because of the area's concentration of tech firms that make software and electronics. Cyberattacks typically target operational technology (OT) environments, such as SCADA systems and IT networks, and Darktrace utilizes self-learning technology to identify and autonomously respond to them in real-time. Globally, Darktrace has around 44 offices.
Despite not yet turning a pre-tax or operational profit, the company has seen substantial sales growth in recent years, with a rise of 45 percent from £57.7 million in 2020 to £144.8 million in 2021. In the same time frame, it also witnessed a significant increase in its clientele, from about 1,600 to 4,700. Coca-Cola, Rolls-Royce, and the NHS are a few of Darktrace's clients.

A fintech business with headquarters in London called Wise (formerly known as TransferWise) provides international digital payment services. Since its establishment in 2010, it has served more than 10 million users, allowing them to store and convert more than 50 different currencies without paying additional costs. Wise has 17 offices worldwide and is authorized and governed by the FCA in the UK.
Due to strong investor interest, Wise, which had its London Stock Exchange debut in July 2021, concluded at a price that was slightly higher than where it had opened on the first trading day. In the year leading up to its IPO, Wise reported a rise in revenue from £179 million in 2020 to £302.6 million in 2021. It has a sales compound annual growth rate (CAGR) of 54% and has been profitable since 2017, with a net profit of £21.3m in 2021. Since then, Wise has worked with other financial institutions including Monzo and Bolt, and it has investors like Max Levchin and Richard Branson.
Trustpilot, a website for customer reviews, came out publicly on the London Stock Exchange in March 2021. The platform, which is entirely online, aims to be the go-to resource for individuals to post evaluations and assess the customer-centricity of businesses.
The review website raised more than £470 million during its IPO, giving it a market valuation of $1.08 billion. However, the stock price had decreased by more than 46% a year later. Despite this, Trustpilot expects growth in 2022 to be in line with its projections. Although the business has not yet made a profit, analysts believe that by 2023 it may do so.
How to Buy Tech Stocks?
An instruction guide for purchasing tech stocks in the UK is provided below:
Step 1: Choose a broker
To purchase UK tech equities, you will require a stockbroker who transacts on the London Stock Exchange.
We advise choosing a service that offers a wide selection of UK-based Tech stocks and allows commission-free purchases. Make sure the broker you choose offers options and derivatives if you wish to trade them. Additionally, carefully examine the trading instruments that your brokerage offers.
Let's take a closer look at two of our top trading platforms to help you decide which broker is best for buying UK tech stocks:
1. eToro
One of the greatest service providers in the UK for tech stock purchases is eToro. On this trading platform, there are more than 800 stocks and 450 exchange-traded funds (ETFs) from different countries, many of which are listed on the FTSE 100, FTSE 250, and AIM. We especially appreciate that this platform gives you the option to choose between no-fee share trading and inexpensive CFD trading.
Particularly striking is how well the trading tools on eToro work. A bespoke web and mobile trading application with over 100 technical analysis and graphic tools are available to traders. There is also a market news stream, an economic calendar, and price targets from qualified market analysts.
A social trading network is available on eToro, where you can learn new trading strategies from other investors. Additionally, you can easily invest in a skilled trader's portfolio of tech stocks by using clone portfolios.
All UK trading accounts are safeguarded by the FSCS, and eToro is supervised by FCA. Additionally, the broker offers customer support every day of the week, around the clock.
2. Libertex
Libertex is a well-known forex broker in the UK, but it also has a lot to offer in terms of stock trading. With Libertex, you may buy and sell CFDs for a variety of significant tech stocks. This trading platform is a great choice if you want to trade on both the NASDAQ and the London Stock Exchange, despite the limited number of UK tech equities it offers.
The most tempting aspect of Libertex is perhaps its trading platform, which is accessible via mobile and web. The charting package includes a market sentiment analyzer, a daily news feed, and hundreds of technical indicators and research tools. It is also possible to configure price notifications, which are particularly helpful for mobile trading.
Libertex approaches trading commissions in an unconventional way. The platform totally eliminates spreads for stock CFDs instead of choosing a flat commission. Depending on the stock you're trading, the actual fee varies, but it's often approximately 0.2 percent. This structure makes it simpler to determine your trading expenses, which is very helpful for day traders.
Libertex is governed by the Cyprus Securities and Exchange Commission (CySEC), while all UK clients are covered by the Financial Services Compensation Scheme.
Step 2: Open an Account
Because it provides zero percent charges on share CFDs, a global social trading network, and hundreds of shares, we decided to use eToro for this phase.
Open the eToro website to begin started, then click the "Join Now" option to make a new account.
When you click it, a screen will display instructions for you to provide some basic data.
This is a simple process that only needs a few basic details from you.
Step 3: Verify Your Identity
Before you can start trading, eToro requires you to confirm your identity in accordance with UK anti-money laundering regulations. To complete this step, provide a photo of a recent utility bill or bank statement that verifies your residence along with a copy of your driver's license or passport.
Step 4: Deposit Funds
You then need to fund your eToro account. A £140 minimum deposit is required by eToro, and this can be made with a bank transfer, debit/credit card, or an e-wallet.
Step 5: Select the Tech Stock
Your first purchase is ready to be made. Choose "Trade" from the drop-down menu after finding the UK tech stock you want to purchase.
Step 6: Buy Tech Stocks
Specify your desired investment amount on the order form if you're trading CFDs, and select a leverage ratio of up to 5:1 there as well. Additionally, you can set a stop loss or take a profit level if your trading strategy permits it.
Click "Open Position" when you're prepared to buy your first technology stock.
Conclusion
Technology companies are undoubtedly risky, but they are also an essential component of any portfolio. The UK stock market is projected to experience a surge in new tech products, and there are now some cheap tech stocks available on the market, so this could be a fantastic time to profit.
Many analysts predict a great year for London listings, which will contribute to the rising value of UK technology equities.
However, be sure you have a tested method for entering and exiting the market as well as a clear comprehension of the risks related to each transaction before you invest.
Are you prepared to begin investing in the top technology stocks in the UK? To sign up for an eToro account right away, click the button below!
Frequently Asked Questions
Why should you purchase UK tech stocks right now?
Innovation in technology is accelerating quickly. While other countries, like the US, have seen a significant rise in tech listings recently, the UK has lagged behind as businesses have been reluctant to register in London due to regulations.
Is it possible to use an ETF to invest in UK technology shares?
Several exchange-traded funds that track the FTSE 100 do indeed include UK tech equities. There are also global tech stock ETFs that include US, European, and Asian tech businesses in addition to UK tech companies.
Do British tech businesses provide dividends?
Even while IT companies aren't known for handing out huge dividends, some of the top tech stocks in the UK do distribute profits to shareholders. For instance, Sage Group distributes dividends.
Do growth stocks refer to tech stocks?
Especially in the United Kingdom, where the tech industry is currently seeing tremendous expansion, the bulk of tech stocks are regarded as growth stocks. On the other hand, some mature tech stocks might be less volatile than their small- and mid-cap counterparts.