Forex trading occupies the largest space in the world financial market and is most popular with traders who trade currency pairs on the Forex trading apps every day. To buy and sell currencies, you need to find a suitable broker that offers a basic currency trading application. In this way, you can access the currency market 24 hours a day, 7 days a week wherever you are. Forex apps can be accessed through smartphones.
Through the trading app, you can enter buy and sell positions with the push of a button. Depending on the provider you choose, you may also have access to basic and technical research tools, deposit and withdrawal options, and the ability to set up real-time price alerts.
This is especially important in today's connected world to choose the trading app when the Forex market plays an important role in your day-to-day business. A global, decentralized environment for financial institutions and businesses to trade currencies has been developed today. There are many Forex app offerings, and choosing the best one is a very difficult task for newcomers to the brokerage industry.
For this reason, we will present below a comparison of forex apps that include only selected brokers with a strong reputation and quality service. The sections below provide detailed descriptions of each of these Forex apps.
To start trading forex and choose the best forex app, you need important information. In this guide, we present comparative forex apps with 10 of the best brokers. We recommend that you choose the one that suits you best.
Best Forex Trading Apps 2022
There are many currency apps, but for us, eToro is the best currency app. It is the optimal solution for many reasons, which will be discussed later in this guide. However, there are other reliable brokers that we will also introduce below.
Best Forex Trading Apps Reviewed
1. eToro
eToro is perhaps one of the most popular Forex Brokers in the world. It is founded in 2007; the broker has many years of experience and millions of clients around the world, including many French traders. This Forex app allows you to trade CFDs for currencies and many other financial assets.
One of the key features of eToro is that it plays a leading role in terms of social trading and copy trading. The eToro currency app allows you to identify, rate, and select the best currency traders and automatically copy your positions to your currency app. In terms of regulation, eToro shows complete credibility as it is authorized by the financial regulators CySec, FCA, and ASIC in Cyprus, UK, and Australia respectively.
eToro customers often emphasize is the ease of use of the Forex app. This is an ideal choice for beginners. Experienced traders can find an account as the app provides all the necessary tools to perform complex technical analysis and implement various trading strategies.
It will undoubtedly outperform beginners as well as learn. In the end, if you take the time to understand the reasons for each position copied on the forex app, you will be able to make good trading decisions for yourself.
2. AvaTrade
AvaTrade is one of the most popular apps that can be accessed by any smartphone. The app is accessible on iOS and Android, and there is no cost to download and install.
AvaTrade is especially useful for those looking for a forex news application. This is because you can choose to be notified in real-time when a message is posted on the website. The app is also full of useful market insights and analyses to help you formulate your short-term trading strategies.
The AvaTrade application gives you access to thousands of financial products. You can access dozens of currency pairs in addition to stocks, commodities, indices, options, cryptocurrencies, bonds, and some of the best ETFs. This includes most major themes, minor themes, and a variety of exotic topics.
Spreads and commissions are also very competitive. For example, the minimum margin for EUR/USD is 0.9 pips. As for the trading app itself, you can choose between MetaTrader 4 and 5 or AvaTrade Go software. If this is your first trade, we recommend sticking with the last trade.
3. Capital.com

Capital.com is a forex app founded in Cyprus in 2016 but regulated in the UK under the supervision of the FCA and has been operating since 2018. We currently have over 1.7 million customers worldwide. Capital.com provides access to many other markets with a total of over 3,000 financial instruments of all kinds. At Capital.com, trading is done through CFDs, a financial instrument that leverages all your assets and allows you to move up and down.
Capital.com is not an MT4 broker and has developed its Forex app that can offer features not available anywhere else. In particular, the Forex app provides tools to generate trading ideas based on various technical indicators. Articles and analyses can also be found directly on the Capital.com forex app. We also provide a smart window management system for traders who are active in multiple markets at the same time.
It is important to note that the Capital.com Forex app is available in both a desktop version and a mobile trading application, allowing you to trade comfortably from anywhere.
The Forex Capital.com app has an artificial intelligence system that can analyze your location. Thus, the system analyzes various parameters such as system, time, an indicator used, day of the week, time of day, etc. It is not a tool that tells you what to buy or sell, but rather a tool to analyze business decisions and generate suggestions for improvement. Capital.com also includes a forex demo account to learn how to trade forex
4. Libertex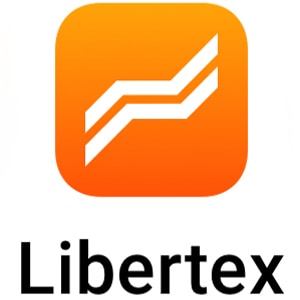 Libertex is a monetary app established in 1997. Therefore, it is one of the oldest on the market and guarantees reliability. This Forex Broker is also regulated in Europe under the supervision of Cysec, the Cyprus regulatory body. In particular, this forces the broker to join the Investor Compensation Fund, which guarantees investors' money up to €20,000 in case the broker goes bankrupt.
At Libertex Broker, you can choose from 2 different Forex apps.
It is a web trader app developed by Libertex that works in a web browser.
MetaTrader 4 (MT4) app.
The Libertex Web Trader Forex app is known for its ease of use and has many assets to develop below. The order price is based on a 0.03% commission. The leverage offered is 30, but you can increase it to 600 by verifying your professional account. The MT4 app, also available on Libertex, allows you to configure automated trading strategies with expert advisors. The order fee is 0.04 euros and the leverage is up to 500 for professional accounts.
5. Plus500
Plus500 is a trusted online brokerage that provides access to thousands of financial instruments in the form of CFDs. This includes every imaginable asset class, including but not limited to stocks, indices, ETFs, and options. Plus500 also offers full-fledged Forex trading opportunities.
The app provides access to a large number of trading pairs for majors, minors, and exotics. The best part is that the Plus500 trading app is available both online and through a native app. The latter is available for iOS and Android devices and is a free download.
Plus500 does not charge any commercial fees. Spreads are also very competitive, allowing you to minimize your forex trading costs. Plus500 also does not charge deposit and withdrawal fees. However, you will have to pay a small exchange fee of up to 0.5%. This is true when trading assets that are valued in a currency other than your own. For example, if you are from the UK on a USD/JPY transaction, fees apply. Plus500 also offers leverage features for all account users. ESMA limits apply again for the UK and European traders.
6. FXCM
The FXCM Broker is one of the forex pioneers in Europe and other continents in the world. FXCM, short for "Forex Capital Markets", is a trading app that has been operating since 1999 and is one of the oldest foreign exchange apps in the market.
FXCM is a London-based company listed on the New York Stock Exchange (NYSE). In terms of security, FXCM is regulated by the US National Futures Association (NFA) and the UK Financial Conduct Authority (FCA). Importantly, this is one of the few real estate agents with offices in France in the heart of Paris. Training and conferences are occasionally held here.
FXCM offers different types of Forex apps, including its TradingStation2 app and MetaTrader4 app. It is also possible to link your FXCM account to the popular TradingView analytics app and place orders directly there.
FXCM's TradingStation2 Forex app offers many benefits including exclusive news and an integrated economic calendar. The app also provides a cloud storage space to store and share charts. It is also one of the few forex apps that provide data on trading volume. There is also a unique indicator, the Speculative Sentiment Index, which is often a very effective buy and sells signal in the Forex market.
7. FXTM

ForexTime, better known as FXTM, is a popular online forex broker that also offers a mobile trading application. When you first load the app, it is flooded with easy-to-use guides and working mini-courses. This shows that the app is aimed at the investor and beginner markets.
It should also be borne in mind that the FXTM application is useful for gaining information about the market through blogs and videos. This currency trading app is of course highly regulated. It has multiple licenses in several jurisdictions, including the UK.
If you want to start trading right away, FXTM provides an extensive list of supported currency pairs. The FXTM application offers different types of accounts. If you are just starting, you may be eligible for a Cent account.
All account types on the FXTM app allow you to trade Forex without paying any commission. The beauty of FXTM is that you can choose between two trading apps. You can choose to use the provider's in-house app. This is great for those just starting in the forex world.
8. IG
IG is the market leader in the UK brokerage market. The company was founded in 1974 and is a publicly-traded company with hundreds of thousands of distributors. In addition to traditional stock and CFD trading, IG also has a full Forex department. It includes over 90 individual pairs, so there is a forex market suitable for traders of all shapes and sizes.
You can access the IG Trading Suite either online or via our mobile app. All buy and sell positions are commission-free when trading Forex through the app. You can also trade stocks, cryptocurrencies, commodities, bonds, and more with over 17,000 products hosted by the broker.
The IG Forex trading application has several features. It includes advanced chart reading tools and real-time price alerts. Get the latest news directly from the app, including a special Reuters live feed. The leverage feature is available for all currency pairs supported by the application.
9. Forex.com
The FOREX.com app is a trading app that offers several charts and indicators to measure the performance of the forex market. Complex order types are also supported in the FOREX.com app and multiple positions can be quickly closed using the "Close All" button.
FOREX.com is one of the most popular forex apps that is supported on iOS and android both. It comes with the same advanced charting, news, and money management options as the desktop version.
This online broker offers a very extensive library of pairs that can be accessed through a mobile app. The Forex.com app is very powerful when it comes to the fundamentals because here you can easily access economic and financial news all day long. You'll also have access to economic timelines and market insights provided by the app's global research team.
10. 24Option
24Option is a European-focused Forex broker that also offers CFD products. When it comes to the money supply, you have the option to trade dozens of pairs. You can do this online or through the Options24 app. All trading pairs can be traded with leverage, with a limit of up to 1:30 for retailers. As always, professional customers have higher limits. The trading app works with MetaTrader 4, giving you access to numerous technical indicators and tools for charting.
You can also implement automated EAs that are useful for those who want to trade manually. There are no fees to deal with when trading Forex through the app, and the spreads are competitive in key pairs. The app makes it easy to deposit funds with a variety of payment methods.
How to use the forex trading app? – Beginner's tutorial
To use a forex app, you have to go through several steps. This tutorial walks you through all these steps step by step. Let's list them first.
Step 1: Download the eToro app
To get the forex trading app, you must first visit the eToro website. If you choose between Android or iOS, you will be redirected to the download page of that app store.
Step 2: Register on eToro
The first step is to fill out the registration form with some basic personal information. You have to provide your name, email address, and phone number. You will also be asked to select a password to use to log in to the eToro Forex app. After filling out the form, you must agree to our Terms of Use and Privacy Policy by ticking the appropriate checkboxes. Click "Create Account" to check the form and confirm registration.
Step 3: Deposit the Forex App
Once your account is verified and verified, you will be redirected back to the eToro app to deposit funds. Start the process by clicking the "Deposit" button in the lower-left corner of the Forex app.
Step 4: Start trading through the app
Once your account is loaded with real money, you can start trading forex immediately. To see a list of currency pairs available on the eToro Forex app, click on "Markets" in the left column and then click on "Forex" at the top of the app. Below is a list of 52 currency pairs available on the eToro currency app.
How to choose the best forex trading app?
There are so many factors that one should keep in mind while choosing a forex broker. Here we highlight what makes a good forex broker.
Broker Regulations
One of the most important steps before investing money is to make sure that the forex broker is legit. Because the Forex market is decentralized, it can be much more vulnerable to scams and fraudulent websites than other promotions. Therefore, it is essential to choose a legitimate Forex Broker that is regulated by at least one financial institution. This ensures that the broker is legit and your money is in good hands. The most common regulations for forex brokers are CySEC, FCA, and ASIC.
Security
Security standards apply not only to Forex trading but also to all activities on the Internet. All commercial apps, without exception, are required to encrypt data passing through their domains. Transaction encryption corresponds to Secure Socket Layer (SSL) rules. To verify that your site meets SSL standards, the URL must start with https:// and precede it with a lock symbol. When you enter your password, your data is encrypted from the moment you log into the client area. From this moment on, your information is protected by SSL.
Broker's trading app
It is important to choose a forex broker that has an intuitive app that gives you access to all the trading tools you need to trade. If you are a beginner, choose an easy-to-use app like eToro, if you are more experienced, choose AvaTrade. The latter provides access to the MT4 and MT5 forex apps that are ideal for advanced traders.
Easy payment method and transaction
When choosing a forex app, you should consider the payment methods offered by the broker. Some conditions are essential here. The first is access to a legal and secure payment solution to deposit and withdraw with confidence. Brokers like eToro accept debit, credit, Paypal, Neteller, Skrill, and Neteller. You should also keep an eye on deposit or withdrawal fees.
Device compatibility
It is estimated that over 99% of mobile phone users use an operating system that is compatible with iOS or Android. With that in mind, those using Windows or Blackberry will be disappointed. Either way, before proceeding, you need to make sure that your particular device is compatible with the forex trading app of your choice.
Customer service
It is worth taking a few minutes to see which customer service channels are available. If you are looking for help through the app, live chat is your best bet. Otherwise, you can access the phone support hotline. An email is also an option, but without the benefit of live support. You should check when customer service is active, especially if you are using an international broker.
Tips to get started with Forex Trading Apps
As mentioned earlier in this guide, choosing a high-quality forex app can be tricky for beginners. So, this section details the most important points to study when looking for a broker or comparing two FX apps.
Check the security and regulation of the Forex app
The first criterion to consider is, of course, security. And the first rule you should use to choose a broker you can trust is to choose a broker with strong regulation. And if possible, even within the European Union. This is also a good way to check the credibility of a forex app.
See customer reviews
Thanks to forums and social networks, clients of any broker regularly express their satisfaction or dissatisfaction with the forex app. So, using a simple Google search, you can quickly and easily get the opinions of clients of a particular broker.
Compare app rates and spreads
Fees in the form of fee spreads, or hybrids are also important considerations when choosing a forex app. In general, the lower the fee, the better it is. So, you should look for a forex app with low spreads for the most traded currency pairs.
Forex app usability testing
Finally, of course, you need to consider the ergonomics and capabilities of the forex app itself. All essential features should be easily accessible so you can order quickly and react to changes in the market. The app should also provide advanced charts and indicators to perform advanced technical analysis. After all, the app should be stable and fast, with no premature disconnects or slow price updates.
Conclusion
As you will understand after reading this guide, there is no doubt that the forex market offers many advantages to independent traders. High leverage, 24/7 availability, or low fees are some of the key advantages of the Forex market.
Also, if you want to receive the benefits, you must first choose a forex trading app. It's a complicated task because there are so many runners. Even if you plan to use your desktop device during the trading week, accessing the app is still a must. This way, you will never miss a single business opportunity. You can also get out of a losing position with the push of a button instead of waiting for you to get home. To help you make up your mind, we've included ten really solid sketches in this guide.
But one of them seems to stand out. This is eToro that offers one of the most user-friendly forex apps on the market with the lowest fees and a trading copy system that automatically mimics the positions of the best forex traders. Also, read our guide to learn how to trade Forex in UK.
Frequently Asked Questions
What are the main criteria to consider when choosing a forex trading apps?
Security is the main criterion to consider when choosing a trading app. To choose a broker you can trust, you need to choose a European-regulated broker. You can also check reliability by checking age or even customer reviews.
What is the best Forex trading app?
As we have seen in this guide, eToro is the most beneficial and suitable for most forex trading apps. In particular, we point to social commerce features, easy-to-use apps, or low costs that justify this reference.
What are the main advantages of using a forex trading apps?
Forex is a market that offers a variety of ways to make money. It can be operated 24 hours.
Is the Forex trading apps suitable for beginners?
Yes, the forex trading app is best for beginners to start trading in the forex market.
Are forex apps best for trading or investing?
Investing in currencies does not yield dividends or interest income. Therefore, it is not a suitable market for long-term investment. On the other hand, Forex is a high-risk investment and the leverage offered by the Forex app make it an ideal market for short-term trading.