NFT stocks have garnered a lot of media attention over the past year and this makes NFT stocks one of the hottest new investment trends of the year. More and more people are considering buying NFTs or choosing stocks of non-fungible tokens to add to their portfolios.
As NFT stocks continue to be a hot topic among investors, the investors are looking to participate in the non-fungible token trend. So we have decided to research out the best NFT Stocks. We have prepared a list of the best stocks. This guide will cover top NFT stocks and we will also tell you how to buy NFT stocks.
Best NFT Stocks 2022- Our List
Here is the list of best NFT stocks-
eBay
Dolphin Entertainment (DLPN)
Defiance NFT (NFTZ)
Coinbase (COIN)
CleanSpark (CLSK)
Funko (FNKO)
Takung Art (TKAT)
Silvergate Capital (SI)
Cloudflare (NET)
WISeKey International Holdings (WIHN)
eBay
eBay is the first name on our list of best NFT stocks. Recently eBay jumped into NFT gaming by allowing you to buy and sell tokens on its platform. The company has been around since the Internet started in 1995. eBay makes the list of the most recognizable brands and is arguably a household name.
eBay is a decent investment option because of its experience with e-commerce. In early 2021, the company announced the ability to buy NFTs on its eBay site. eBay has gone one step further by developing its own NFT. One of these NFTs is a canvas created in collaboration with Oregon Ducks footballer Kayvon Thibodeaux. It's impressive that eBay continues to adapt to changing market requirements.
Dolphin Entertainment (DLPN)
Dolphin Entertainment is entered in the list of best NFT stocks 2022 with its recent market expansion in NFT. This entertainment company was established in 1995. Dolphin Entertainment is a conglomerate of entertainment marketing and content development companies, serving customers to a variety of digital content creators.
It is a development company dealing with entertainment marketing and premium content. The subsidiaries are:
42West
Fire Media
The Door and shore
Viewpoint Creative
The focus on the digital space makes a great stock for investors interested in NFT, especially since it has a separate NFT department. Recently, they announced a partnership with the owners of cryptocurrency exchange FTX to create and codify a market for NFTs that lead sports, gaming, charity, and entertainment brands, allowing them to issue and trade their own NFTs. The company recently launched its NFT marketplace called FTX.US and positioned the brand as a leader in NFT.
Defiance NFT (NFTZ)
The NFTZ is an ETF issued by the Defiance ETF rather than a single NFT stock. This means you can own several promising NFT stocks with one investment. ETF stands for Exchange Traded Fund, which is similar to an index fund, with the crucial difference that ETFs can be traded at any time.
All interest in the NFTZ relates to some aspect of the NFT ecosystem, including the trading platform and marketplace on which the NFT is based, and the NFT infrastructure such as blockchain and cryptocurrency networks, or support for the NFT. NFTZ is the first NFT ETF, which seeks to replicate the composition of the BITA NFT and Blockchain Select Index managed by the German fintech company BITA. The index is reconstructed and rebalanced quarterly, with all components weighted between 0.5% and 4%.
Coinbase (COIN)
Coinbase was born on June 20, 2012, in San Francisco, California. The brain behind this is the ingenuity of two entrepreneurs, Fred Ehrsam and Brian Armstrong. And in the same year, the platform officially launched a Bitcoin buy and sell service. Initially, the main goal was to make cryptocurrencies more accessible to friendly customers.
Coinbase operates a user-friendly cryptocurrency exchange platform that has accumulated around 73 million verified users and 185,000 affiliates in more than 100 countries. Coinbase is the gateway to the world of NFTs, allowing users to convert their fiat currency into any cryptocurrency they want to buy and trade NFTs. At the end of 2021, we announced that we are adding an NFT marketplace to make it easier for people to trade NFTs.
CleanSpark (CLSK)
CleanSpark is the next name in our list of top NFTs stocks. Since most NFTs are bought and sold with cryptocurrencies, cryptocurrency mining companies like CleanSpark could have a place on most NFT stock listings. CleanSpark is a sustainable cryptocurrency mining company that mines Bitcoin and other cryptocurrencies using energy-efficient microgrids and renewable energy.
It continues to focus on environmental, social, and governance (ESG) practices and aims to address modern energy challenges while raising ethical standards for crypto mining. CleanSpark continues to add mining engines to reach 3.2 exaHash processing power (an algorithmic measure of computing power) by the end of 2022.
Funko (FNKO)
Funko is best known for his collectible figures and it has also been associated with the NFT. This brand is present in the market since 1998. It is quite an older company than people think.
The brand is known for its trendy character toys with big heads. Some designs are already in high demand and are being resold for hundreds if not thousands of dollars. Now Funko has launched its own digital company Funko Pop NFT Art. Art packs start at $10 and some shoppers also receive real toy coins with their purchase.
Takung Art (TKAT)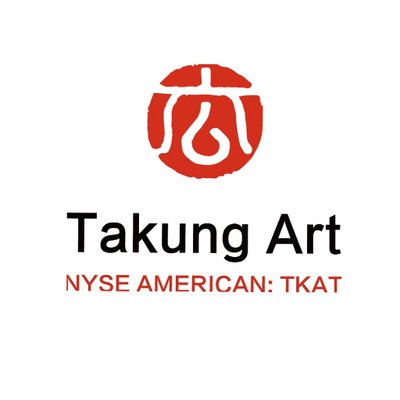 Takung Art offers a collection of works of art where investors can buy and deposit NFTs. The presence of this company in the market is from 2009. This particular stock is an example of how the NFT craze can quickly skyrocket stock values. Traders have got almost 300% of the value in one day. Takung Art sells physical art, especially Asian art. It is unique in that it allows for shared ownership of assets.
This means that multiple people can jointly own a work of art, allowing more investors to enter the market. The company has not yet commercialized NFTs, but investors are ahead of the trend and expect Takung Art to take off soon.
Silvergate Capital (SI)
Silvergate Capital is a relatively small bank based in San Diego, California, one of the first banks to enter the cryptocurrency space and is currently entirely focused on cryptocurrency. There are 93 cryptocurrency exchanges whose clients use Silvergate bank accounts to move dollars that support cryptocurrency trading.
Silvergate also operates its cryptocurrency exchange network, the Silvergate Exchange Network or SEN, which allows individuals and institutions to trade cryptocurrencies and supports a variety of stablecoins. Analysts believe Silvergate has a significant share of the cryptocurrency exchange market.
Cloudflare (NET)
This streaming service is a great investment option for its promise of inclusion. When other streaming services block content creators who don't meet standards, Cloudflare welcomes them with open arms i.e. NFT.
Cloudflare is a leader in the software-as-a-service (SaaS) industry by connecting people and brands on a platform. Cloudflare's steady growth during the pandemic is impressive, with prices rising over 65% over the past year, demonstrating the brand's long-term viability.
WISeKey International Holdings (WIHN)
WISeKey provides an integrated security platform for online transactions that authenticates and verifies interactions such as NFT transactions. WISeKey issues and auctions NFTs related to historical artifacts, works of art, and luxury items on the platform.
Recently, WISeKey announced that WISeID technology will allow users to create digital ID NFTs. This means people can create digital personas, verify ownership, verify identity, and then securely create, sign, and verify claims in the resulting virtual metaverse. WISeKey has been providing digital security solutions for over 20 years.
What are NFT Stocks?
NFTs are digital assets that represent real-world objects such as art, music, game elements, and video. They are often bought and sold online in cryptocurrencies and are usually encrypted with the same underlying software as many cryptocurrencies.
NFTs have existed since 2014 but are now gaining notoriety as they become an increasingly popular way to buy and sell digital artwork. NFTs are also usually unique, or at least very limited edition, and have a unique identification code. It also includes built-in authentication to act as proof of ownership. Collectors value this "digital brag" more than the object itself.
How is NFT different from cryptocurrency?
NFT stands for Non-Fungible Token. It is usually created using the same type of programming as cryptocurrencies such as Bitcoin or Ethereum, but this is where the similarity ends. Physical and cryptocurrencies are "fungible". That is, they can be traded or traded for each other. They are also identical. One dollar is always worth another dollar same with Bitcoin. Crypto's fungible potential makes it a reliable means of transacting on the blockchain.
NFTs are different. Each has a digital signature that ensures that the NFTs are neither interchangeable nor identical (and therefore non-fungible). For example, NBA top shot clips are not the same every day because they are both NFTs.
Blockchain is probably the most familiar process for enabling cryptocurrencies. NFTs are typically maintained on the Ethereum blockchain but are supported by other blockchains as well. NFTs are created or "issued" from digital objects that represent both tangible and intangible, including:
Art
GIF
Sports videos and summaries
Collectibles
Virtual avatars and video game skins
Designer sneakers
Music
How does NFT function?
Digital objects are tokenized by their creators. Having an NFT verifies ownership of the original version. You have the right to sell the thing later when its value rises. After the sale, the NFT will be transferred to the new owner. All the trades history is backed up at the blockchain. The new owner, in turn, can resell the property, and the cycle begins again.
The price of non-fungible tokens may rise or fall over time depending on internet users' interest in the item. But it also depends on the collection to which the object belongs. A job is very similar to that in the art market, where bets can pay off depending on the project and novelty that follows.
A guide to buying NFT Stocks
To do this, we recommend that you first find a trusted online broker before buying or trading stocks.
Step 1 – Choose a Broker
The first step is to choose a trading site where you can buy and sell Coinbase stock. In our opinion, choosing a broker that is regulated by a financial institution would be very good for perfect security.
eToro
eToro is a leading trading broker for buying and selling stocks. It's already a platform where you can buy many other stocks, and when Coinbase becomes available, eToro will offer it. It has an intuitive and user-friendly interface suitable for beginners.
On the other hand, eToro's activities are registered and regulated by internationally renowned financial institutions. For example, Cyprus (CySEC), the United Kingdom (FCA), or Italy (ASIC). All this shows that this is a legitimate online broker.
Regarding transaction fees, eToro offers a 0% commission on stock purchases. The platform also offers 5 different leverages. You can also trade CFDs or buy stocks with cash. So, you will likely find both options when Coinbase is on the platform.
Step 2: Open a trading account with eToro
After choosing a trading platform to buy and sell stocks, you need to create a trading account to take advantage of the features of this broker. Considering eToro is a pioneer in the field of stock brokerage, I devote a tutorial to the registration process of this trading platform. Therefore, we present the procedure for opening an account with eToro.
Fill out the registration page
First, visit the official website of the eToro brokerage company. To open a trading account, click on the eToro registration page and continue the process. You will then need to fill out the registration form shown in the image above. Following information is needed to fill in the application-
First name and last name
Username
e-mail
Password
Telephone
Then check the box for eToro's Terms of Service and Privacy Policy and click "Create Account".
Verify the user's identity
Click "Full Profile" to verify your identity. Merchant sites are required to provide proof of identity.
Users need to provide the required documents for verification purpose-
ID: Passport, CNI, Residence Permit
Proof of Address: Tax Settlement, City Hall Letter, and Electric/Gas/Water Bills.
Next, you will be asked to clarify your financial situation and investment behavior. You will also need to check the code received by SMS to verify your phone number.
Step 3: Make your first deposit
After creating and verifying your account, it's time to fund your trading account to buy stocks. How do I deposit to eToro? Start by clicking "Deposit Funds". Therefore, you will need to enter the following information:
Preferred payment methods: The platform offers a suite of payment methods including PayPal, credit/debit cards, Skrill, fast transfers, and bank transfers.
Currency you pay
Deposit amount
When done, click the Submit button to complete the account financing.
Step 4: Buy the NFT stock
The final step is to buy the stocks you are interested in. Here will be Coinbase NFT stock. First, you need to search for that stock on the eToro platform. You can either type the name "Coinbase" in the search bar or tap "Markets" in the eToro section and then "Stocks". Select Coinbase from the list of tradable stocks and finally click "Buy".
You can also benefit from setting up your account by choosing to trade Coinbase stocks. The point is to specify the following settings:
Amount to invest
Leverage
Profit and Stop Loss
Final Take
It's safe to say that NFTs are going nowhere with their current momentum. NFTs stocks are favorable for long-term investment. It's all about choosing the right material. NFT has the same volatile nature just like Bitcoin and other cryptocurrencies but it is different from cryptocurrency because it gives the ownership right. However, investors expect the overall uptrend to continue. We suggest you buy the stocks from eToro.
Read our review on eToro- eToro Broker Review 2021- Full Test
FAQs
What is NFT?
NFTs are digital assets that represent real-world objects such as art, music, game elements, and video. They are often bought and sold online in cryptocurrencies and are usually encrypted with the same underlying software as many cryptocurrencies.
Are NFT and cryptocurrency the same?
No, NFT and cryptocurrency are not the same.
How can you buy NFT stocks?
You can buy NFT stocks through any online broker such as eToro. Choosing a broker that is regulated by a financial institution would be very good for perfect security.
What are the top NFT stocks?
So many NFT stocks are available in the market, the most popular are Coinbase, Funko, eBay, and Cloudflare.