Even while you may have seen the new NFT trend on social media, you might not be quite familiar with what they are, how they operate, or where to find NFTs. However, if UK investors want to participate in NFTs, they must take a few steps in preparation.
NFTs are actually a rather straightforward idea to comprehend, despite the fact that they could initially appear to be hard. NFT are essentially a one-of-a-kind digital collectible that is kept in a blockchain-based cryptocurrency wallet.
To learn more about NFTs, how to start investing in them, and the benefits and drawbacks of doing so, keep reading this tutorial.
How to Buy NFTs – A Step-by-Step Guide 2022
For those of you who are ready to get started, there is a brief, four-step procedure for investing in NFTs below.
Step 1: Sign up for an eToro account – You will require a top cryptocurrency broker because NFTs are priced in cryptocurrencies rather than fiat money. One of the greatest and simplest platforms for buying cryptocurrencies is offered by eToro. With eToro, you may create an account in a matter of minutes.
Step 2: Purchase Ethereum – After creating your account, you must now buy bitcoin in order to start making NFT investments. To purchase your cryptocurrency from the eToro site, enter Ethereum (ETH) in the search bar at the top of the page and then click trade.
Step 3: Link up with an NFT market –  You need to identify the best NFT to invest in now that you have the correct coin with which to buy digital tokens. Connecting to the best NFT marketplace, like OpenSea or Crypto.com, will display you all the NFTs that are available for investment.
Step 4: Buy NFTs –  You are now prepared to make an investment using the cryptocurrency you now hold after selecting the finest NFT to invest in.
The majority of NFT marketplaces function like eBay-style auction houses. Once your bid is submitted and accepted, you have completed a successful purchase of NFT tokens.
What are NFTs?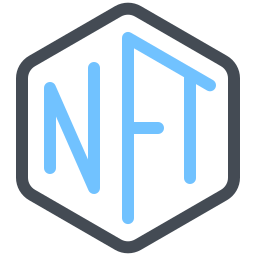 NFTs have become a popular new cryptocurrency trend. After the first NFT piece, a collage of pictures by digital artist Beeple, which Christie's auction house sold for $69.3 million, the NFT art form attracted the attention of the entire world.
NFTs simplify the process of buying and keeping art by transforming digital artworks into separate, unique assets that can be traded on the blockchain.
The idea could be challenging for individuals who are unfamiliar with it. However, those who have flocked to own digital copies of the originals—artists, singers, influencers, and investors—have reaped great benefits. NFTs aren't a particularly new technology, though.
An initial NFT that operated on the Ethereum cryptocurrency platform was called CryptoKitties. The blockchain-stored unique virtual cats could be bought and sold by users.
The databases that support non-fungible tokens like Bitcoin and Ethereum are called blockchains. Despite this, it is true that these assets, in contrast to NFTs, are fungible, which means they may be exchanged for another asset of a similar kind and value or replaced entirely.
NFT trade cards, on the other hand, are exclusive and irreplaceable. Because of this, no two trade cards are alike.
Assets that would normally be infinitely available become limited thanks to the NFT system, and there is even a certificate of authenticity. When purchased and sold through NFTs, digital artwork can be found in a variety of formats, such as GIFs, twitter posts, digital trading cards, images of actual objects, video game outfits, and virtual assets.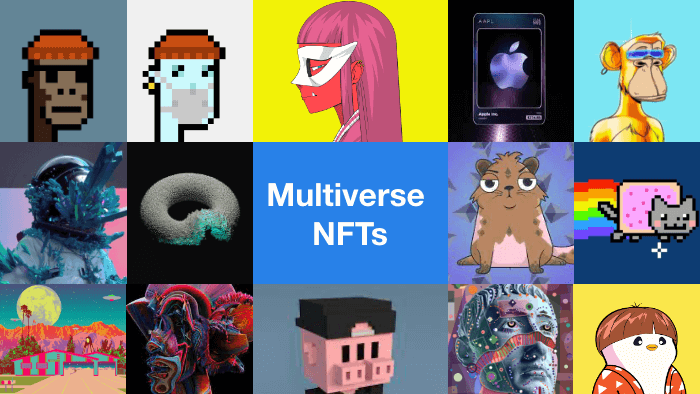 Why Buy NFTs?
NFTs are actually a brand-new category of digital products. Millions of dollars are exchanged at NFT auctions, although one-third of the items are sold for less than $100. It is understandable to wonder what drives NFTs' value given their advantages.
Consequently, the following are a few of the main benefits that non-fungible tokens have to offer:
Ownership
The main benefit of non-fungible tokens is that ownership can be established by their use. NFTs are also built on the blockchain, which makes it simple to connect ownership to a single account. The fact that NFTs cannot be distributed among many owners is their most important feature. Finally, NFTs ensure that buyers are protected from phony NFTs because of their benefits.
Authenticity
The uniqueness of non-fungible tokens is one of their main advantages. NFTs are produced by the blockchain and have exclusively related records. That illustrates their capacity to produce value. Furthermore, by only issuing a certain quantity of NFTs, NFT makers establish scarcity.
Transferability
Another advantage of NFTs is that they can be transferred. Some markets that offer a variety of options allow for the unrestricted trading of NFTs.
Walled gardens in video games can be fixed with an NFT. To enhance their gameplay experience, users can buy a variety of in-game products. However, players can only use in-game things inside the game's confines; they cannot be used outside of it. Players who invested in in-game collectibles may lose them if a game becomes outdated.
Creation of Economic Opportunity
NFT experts have thus far mostly concentrated on their core traits. However, NFTs now have a bigger impact on digital material than ever before. Furthermore, NFTs are possible since digital content is often fragmented.
The earnings and earning potential of several content creators are being devoured by other platforms. Digital artists, for instance, might monetize by selling their audience adverts if they post content on social media. Although the website gives artists proper exposure, it does not bring them any financial benefits.
A brand-new creator economy might be created by utilizing non-fungible tokens. The creator economy does away with the requirement that content producers give platforms ownership of their works.
Also read: How To Buy NFT Tokens in UK – Complete Guide 2022
How to buy NFTs?
The next big thing in the financial markets is expected to be non-fungible tokens. NFT sales have surpassed $2 billion so far this year, compared to $250 million last year.
To invest in NFTs safely and securely, it is important to go over each step in detail.
Step 1: Sign Up to eToro
The Ethereum blockchain technology is used to build the majority of the top NFTs to invest in. This is why purchasing Ethereum (ETH) and having it available in money is necessary in order to purchase the most well-liked NFTs.
Where can I buy Ethereum and other cryptocurrencies like ETH at the greatest price? It is unquestionably eToro. Why? because there are low spreads and 100% commission-free cryptocurrency purchases available. To see why we chose eToro as our platform of choice for purchasing ETH, read our in-depth evaluation of the trading platform.
Create Your Account
Click here to go to the eToro website and fill out the application page with your personal information to open an account. Your name, email address, financial data, and so on will be included.
Deposit Money
You must deposit money before you may buy cryptocurrencies like Ethereum. By using one of the many options that offer instant funding, this can be done with a single click.
Purchase Ethereum
After depositing your funds, you can now buy cryptocurrencies like Ethereum.
In the search box at the top of the site, start typing ETH or Ethereum. You'll then be given a selection of alternatives, including ETH/USD, ETH/GBP, etc. To confirm your purchase, click Trade, followed by Open Trade.
Keep in mind that you may purchase cryptocurrencies like Bitcoin (BTC), Enjin, or even Ethereum (ETH) 100% commission-free! Once you have selected the appropriate NFT marketplace, you can transfer money using the free eToro Money Crypto Wallet app.
Step 2: Select an NFT Marketplace
You must visit an NFT marketplace that offers the unique NFTs that are offered for investment if you want to invest in NFT. These markets function similarly to eBay. People will upload their digital creations with a price in cryptocurrency for investors to buy or bid on to the marketplace.
Some of the most well-known NFT markets that have noticed a large increase in transactions include the following:
1. Crypto.com
With over 10 million members worldwide, Crypto.com is one of the top platforms for NFTs.
Customers can buy and sell NFT artifacts from a variety of disciplines, including art, gaming, sports, and more, on the Crypto.com NFT Marketplace.
The NFT marketplace on Crypto.com, which debuted in March 2021 and quickly rose to prominence, is a remarkable illustration of this. It offers a secure trading platform and first-rate customer support.
Crypto.com provides NFT minting and purchasing services in addition to not levying transaction fees and having some of the lowest prices (1.99%). Additionally, only Crypto.com allows you to purchase NFTs with a credit or debit card; no other platform provides this option.
If you're searching for an easy, user-friendly approach to start using Ethereum NFTs, choose Crypto.com as your marketplace!
2. NFT Launchpad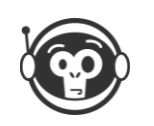 The best marketplace for buying, selling, and minting NFTs is NFT LaunchPad. NFT LaunchPad is the perfect starting point for anyone interested in NFTs because of its straightforward and user-friendly layout.
NFT LaunchPad supports NFTs on the Polygon and Binance Smart Chain blockchains thanks to its multi-chain capabilities. In contrast to many other markets, NFT LaunchPad has a user base that is rapidly expanding and provides a wealth of capabilities.
You can design your own NFTs, establish unique collections, or set your royalties in the protected environment of NFT LaunchPad. Investors can also be among the first to learn about the newest and best NFTs thanks to NFT LaunchPad.
The NFT marketplace on NFT LaunchPad offers a variety of digital assets. Additionally, the Lucky Block NFTs, which are currently all the rage, can only be purchased on NFT LaunchPad!
Through the platform, the entire process is tremendously streamlined, allowing you to concentrate on what's crucial—making money.
Multiple NFT formats, including MP4, are supported by NFT LaunchPad, and multiple NFTs can be created at once. In addition, getting started is simple thanks to NFT LaunchPad's user-friendly UI.
Almost all of the assets of NFT LaunchPad are backed by Wrapped BNB (WBNB), which can be easily acquired from a number of the best cryptocurrency exchanges. Connecting your MetaMask wallet is all it takes to launch Wrapped BNB! To provide customers with the greatest experience possible, they constantly develop new features and support different wallets like Trust Wallet.
3. OpenSea
OpenSea is among the best-known NFT markets. Since its founding in 2018, OpenSea has grown to be valued at $1.5 billion. Numerous famous artists can also showcase their work on the platform.
As of September 2022, Otherdeed, CryptoPunks, and BAYC owned the three biggest collections, with volumes varying from 10,000 Ethereum to 22,000 Ethereum.
The hundreds of other collections very certainly contain some undiscovered treasures as well. Along with MetaMask and Coinbase Wallet, a large number of other wallets are compatible with OpenSea. As a result, there aren't many places where individuals may find out how to purchase NFT coins based on ETH.
Step 3: Buy NFTs
This step will demonstrate how to purchase an NFT on Crypto.com right now.
Open an Account
The "Sign Up" button can be found on the Crypto.com NFT Marketplace home page. On the following page, choose a username and password before entering your name and email address.
Account Verification
Before making a transaction with NFT, you must validate your account. There are two ways to do that:
After signing in to your Crypto.com account, select "Connect to App" from the "Settings" option. When you sign up for an NFT account, you will receive an email containing a link to click.
Log onto Crypto.com and fill up the "Settings" area using your mobile number if you don't already possess one. To validate your account, enter the special code that Crypto.com will send you through SMS.
Browse the NFT Collections
You can explore the Crypto.com NFTs in the "Marketplace" area. Click on it to go to the NFT's listing page if that's the one you're interested in.
Buy NFTs
The NFTs will either be sold at a fixed amount or at an auction. A bid is how you can take part in an auction. If the cost is set, you can buy the NFT right away. You can use the Crypto.com Pay gateway to pay with cryptocurrency or a credit/debit card on this website.
Your NFT purchase will show up in the "Collectibles" section of your account after it has been completed. Then, this NFT can be seen or moved to an external cryptocurrency wallet.
Are NFTs a good investment?
Before making the decision to invest in NFTs, consider the pros and cons outlined below.
Pros:
Increasing everyone's ability to possess non-fungible assets, not only high net worth individuals.
Increases transferability for anyone looking to acquire or sell digital assets anywhere in the world.
Superior to the taxman. When purchasing non-fungible collectibles, as opposed to doing so through conventional centralized systems, there is no tax to be paid.
Increases transaction transparency because everything recorded using blockchain technology cannot be changed or removed.
Cons:
Lack of regulation frequently exposes users to fraud on NFT marketplaces.
NFT authenticity verification can be difficult. If you don't do your research, you might purchase a replica of a digital asset rather than newly created or original content.
By using phony accounts, the seller may try to artificially inflate the price of each transaction, creating the impression that there is greater demand for the NFT.
Requiring a prospective customer before selling an NFT
Conclusion
This industry can no longer be disregarded in light of the increase in some NFTs. NFTs are being adopted by more and more well-known performers and publicly traded businesses.
Investors currently have a tonne of growth potential because of this. Therefore, getting set up now could be highly beneficial for you later on when NFT investing becomes more widespread.
It's crucial to store your NFTs and cryptocurrency properly and securely, though. The ideal location to accomplish this is without a doubt the eToro Money Crypto Wallet.
With eToro, you may buy your cryptocurrency commission-free to buy NFTs and hold it there until you're ready to transfer it and buy NFTs.
Frequently Asked Questions‍
Which NFT has ever been sold for the highest price?
The most expensive NFT ever sold was Beeple's "The First 5000 Days," which fetched an incredible US$69,346,250.
What are your options for an NFT?
To validate the legitimacy and ownership of any digital work, utilize an NFT. It can also be used to track and retrace the ownership history of any digital asset that has been previously recorded on a blockchain.
Why would someone purchase an NFT?
One might purchase an NFT for a variety of reasons, such as vanity and "just because." The majority of NFT purchases, however, are made in support of writers, artists, or as a component of a blockchain-based video game. NFTs are also bought as riskier trading in the anticipation that their value will rise over time and that they may be resold for a profit.