Trillions of dollars will be required to fund the evolution away from polluting hydrocarbon energy and toward renewable energy sources such as wind and solar. Renewable energy is, in our opinion, one of the most promising sectors to invest in right now. Money is pouring into this industry, and we believe this trend will continue.
Investors are spoiled for choice when it comes to buying renewable energy stocks. There are numerous renewable energy stocks available on the market. And the number of businesses with a stake in the industry is growing by the day.
With that in mind, in this article, we'll highlight the best renewable energy stocks in the UK for 2022, as well as explain how to invest in them.
10 Best Renewable Energy Stocks UK 2022 List
If you've ever considered investing in renewable energy stocks, now is the opportunity. The ethical investment sector as a whole is gaining traction, and investment results are reflecting the sector's mainstreaming. That is why we have compiled a list of the best renewable energy stocks in the UK for you to consider buying in 2022 from a variety of renewable energy sectors:
Best Renewable Energy Stocks UK Reviewed
1. Brookfield Renewable (NYSE: BEPC)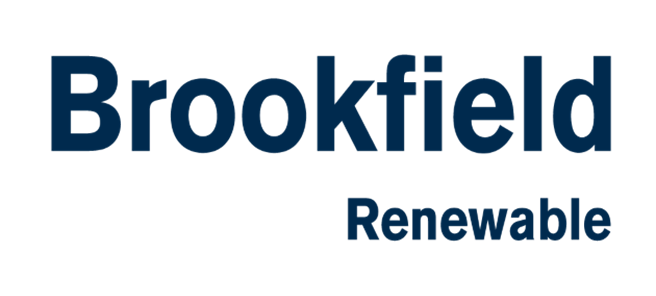 Brookfield Renewable Energy is a worldwide renewable energy leader. It is one of the world's top hydroelectric power generators, accounting for more than 62 percent of its holdings in 2021. Brookfield is also developing expertise in wind, solar, and energy storage. The majority of the Brookfield's power is sold through long-term power purchase agreements that provide consistent cash flow.
Brookfield has a proven track record of success. The company has achieved a 20 percent annualized total return since its start. The constant expansion of its portfolio through acquisitions and development projects has fueled its growth. Brookfield's earnings have grown at a compound annual rate of more than 10% over the last decade, generating a 6 percent compound annual growth in dividend payments since 2012.
Brookfield expects even more growth in the coming years, with up to 20% annual growth expected through 2025, thanks to its substantial pipeline of renewable energy development projects and acquisitions. As a result, the firm should be able to increase its dividend by 5% to 9% per year, making it one of the greatest renewable energy dividend stocks while retaining its strong financial sheet.
Brookfield's stock has been rising for a long time, providing stockholders with a large profit. Brookfield stocks had a trading volume of £670k at the time of composing this article. Its 52-week stock price high is $49.68 (£45.12), implying a 17 percent upside objective at the current price of $42.23 (£38.35).
2. SolarEdge Technologies (NASDAQ: SEDG)
SolarEdge Technologies created an improved inverter that revolutionized how solar energy is captured and converted into electricity. They've long been a solar energy industry leader, expanding their product line and strengthening their financial position to become one of the most valuable companies in the sector.
Throughout its history, SolarEdge has been a tremendous value creator. Since its IPO, the solar company has provided an annualized total return of over 50%. Its quick rise from the 10th-largest supplier in 2014 to the market leader in solar inverter production in 2020 is fueling that growth.
SolarEdge Technologies will gain from the global expansion of solar energy. SolarEdge should be able to maintain its strong revenue and profitability growth for many years to come as a result of its growing market share. It also has a strong balance sheet, with more than $500 million in net cash in 2021 to help fund its expansion.
SolarEdge's stock is also rising for a long time, providing stockholders with a large profit. SolarEdge stocks had a trading volume of £1.15 million at the time of composing this article. Its 52-week stock price high is $389.71 (£353.93), implying a 15 percent upside objective at the current price of $337.74 (£306.74).
3. Greencoat UK Wind (LON: UKW)
Greencoat UK Wind, which was founded in 2012, was one of the first renewable energy companies to be listed on the London Stock Exchange. This offers it a significant competitive edge because it will be easier for it to raise funds from investors.
Greencoat has traditionally relied significantly on investors to help fund its wind farm operations. We believe this tendency will continue, given the organization's reputation and the general demand for renewable energy investments.
The group began out with the purpose of returning a considerable amount of money to investors through dividends every year. Since then, it has established itself as a stable income investment, and the company now pays a 4.78 percent dividend. 
Greencoat's stock has been rising for the last year, providing stockholders with a large profit. Greencoat stocks had a trading volume of £4.26 million at the time of composing this article. Its 52-week stock price high is 159.20 GBX, implying only a 6 percent upside objective at the current price of 150.02 GBX.
4. Daqo New Energy Corp (NYSE: DQ)
Daqo New Energy Corp (DQ) is a leading manufacturer of solar panel parts, specializing in high-purity polysilicon, with a current manufacturing capacity of 70,000 metric tonnes. The company, which is based in China, manufactures and sells low-cost solar solutions to businesses around the world.
Because the company has surpassed its industry in the past, DQ shares have been favored by both short-term and long-term momentum traders. DQ shares were up 75.11 percent in October 2021, compared to the industry average of 3.2 percent. Between November 2020 and November 2021, DQ stock soared by 445.38 percent, although the S&P 500 only increased by 18.38 percent.
The good pullback that is currently taking place should present investors with the opportunity to participate in the next leg up, especially since the incoming US President's lifting of limitations on Chinese enterprises could lower product prices and so raise demand for them in the long run.
Daqo's stocks had a trading volume of £1.48 million at the time of composing this article. Its 52-week stock price high is $92 (£83.55), implying a 99 percent upside objective at the current price of $46.04 (£41.81). These fundamentals indicate that Daqo New Energy Corp is on the decline, making it one of the best renewable energy stocks to invest in for future gains.
Tesla has long been recognized with a huge impact on the future in the automotive sector when it comes to sustainable innovation. However, the company has expanded beyond electric cars (EVs) to include renewable energy generating and energy storage.
Tesla produced 206,421 electric vehicles in the second quarter of 2021, exceeding the previous record of 179,757 set in 2020. This result indicates a 147 percent increase year over year over the 83,107 electric vehicles produced in second quarter of 2020. Tesla has received a lot of attention for its zero-emission automobiles, which has garnered the company a lot of accolades from investors and the general public.
Total gross profit increased 128 percent year over year in Q2 2021, to $2.88 billion. In addition, in 2021, Tesla Vision was launched, with the goal of solving the challenge of full autonomy through the collecting of vast datasets from Tesla vehicles and the use of powerful AI.
Tesla stock has been rising for a long time, providing stockholders with a large profit. Tesla is one of the top companies in the industry its stocks had a trading volume of £23.22 million at the time of composing this article. Its 52-week stock price high is $1243.49 (£1129.34), implying a 22 percent upside objective at the current price of $1013.92 (£920.84). 
SSE is one of the most appealing renewable energy investment options in the UK. The company, which was once one of the UK's largest retail electricity providers, is aggressively investing in green energy initiatives. It has a distinct advantage over competitors due to its market position as one of the leading power companies in the UK.
SSE generates electricity and assists in its transmission to consumers. The majority of other green energy businesses solely produce electricity. This means they have to rely on other companies to deliver and sell electricity.
SSE's market position further suggests that it will have the resources and capability to accomplish its renewable energy goals in the coming years.
To support its renewable transformation, SSE expects to raise capital expenditure from £7.5 billion to £12.5 billion over the next five years. By 2030, it wants to run a quarter of the UK's wind farms.
However, in order to fund expansion, the company is reducing its dividend. While this is unfortunate for income investors, we believe it is the best long-term decision. The firm is poised for growth in the years ahead, with more funds available to invest in green energy ventures.
SSE stock has been rising continuously for a long time, providing stockholders with a large profit. SSE stocks had a trading volume of £4.59 million at the time of composing this article. Its 52-week stock price high is 1711 GBX, implying only a 2 percent upside objective at the current price of 1678.50 GBX.
In March 2022 SSE pays a dividend of 4.89% to its stockholders and has a P/E ratio of 6.83.
7. NextEra Energy Partners (NYSE: NEE)
NextEra Energy is the biggest wind and solar energy producer in the entire globe. It produces this energy through its Florida utilities and its energy resources sector, which sells power to other utilities and end consumers under PPAs.
NextEra has a strong track record of generating wealth for shareholders. Over the last decade, it has generated a total return of almost 700 percent. Above-average growth has fueled the energy company's high results. Since 2005, NextEra's adjusted profits per share have increased at a compound annual rate of 8.7%, while its dividend has increased at a 9.6% annual rate. NextEra has increased its dividend for more than 25 years in a row, earning it the title of Dividend Aristocrat.
The stock has more than tripled in value since 2017, and despite some management uncertainty at the start of 2022, the company appears to be on track to be at the vanguard of renewable energy for the next decade.
NextEra stock has been rising for a long time but in the last few days, its value is dropping, providing an excellent time to buy this stock. NextEra stocks had a trading volume of £9.14 million at the time of composing this article. Its 52-week stock price high is $93.73 (£85.13), implying a 11 percent upside objective at the current price of $83.70 (£76.01).
In March 2022 NextEra pays a dividend of 2.03% to its stockholders and has a P/E ratio of 46.20.
First Solar is a solar plant developer and operator based in the United States. Over 20GW of capacity has been developed and supplied, and $17 billion in project funding has been enabled. It claims to spend more money than any other company on the research and development of solar technologies.
The photovoltaic sector has a bright future ahead of it; in fact, First Solar predicts that global installed PV capacity will quadruple in the next five years. It also believes that its technology and products will offer it a competitive advantage in the anticipated wave of clean energy demand.
In the second quarter of 2021, net sales totaled $629 million. Despite a $13 million decrease year over year, gross profits increased by 6.3 percent, from 21.4 percent to 27.7 percent.
However, First Solar stock has been on a decline for a long time, providing investors a chance to buy stocks of the company at a cheap price. First Solar stocks had a trading volume of £1.87 million at the time of composing this article. At the present price of $79.53 (£72.22), the stock's 52-week high is $123.12 (£111.81), implying a 54 percent upside target.
9. Ceres Power (LON: CWR)
Ceres Power is one of just a few organizations researching and developing hydrogen technology on the London market.
Over the last few years, Ceres Power has made significant progress. Revenue grew 44 percent year over year in the 12 months ending in December, according to the company's latest trading update.
Several worldwide firms, including Bosch, Weichai, and Doosan, have also agreed to significant relationships with the company. Over the next few years, these partners expect to develop additional products, which might greatly boost Ceres Power's growth potential.
The company has the financial wherewithal to go ahead with product development and partnerships over the next five years, thanks to £250 million in cash on the balance sheet.
Ceres Power's stock is currently on the drop, making this a great moment to invest in this renewable energy company. Ceres Power stocks had a trading volume of £1.26 million at the time of composing this article. Its 52-week stock price high is 1380 GBX, implying a 77 percent upside objective at the current price of 778.18 GBX.
JinkoSolar is the world's largest solar panel manufacturer, with 59.9GW expected to be shipped by 2020. The China-based firm, JinkoSolar is most active in China, United States, Japan, Germany, and United Kingdom, although it has operations in over 100 countries worldwide. JinkoSolar is also known for having the largest research and development center and testing facility in the business, with over 250 scientists and solar professionals on staff.
According to the company's most recent quarterly report, exports increased 33.7 percent year over year to 5,354MW. However, total revenues fell 6.4 percent to RMB7.94 billion (£1.09 billion). Meanwhile, gross profit fell 18 percent to RMB1.36 billion (£188.2 million) year on year.
JinkoSolar stock is now in the fall, providing now an excellent time to buy. JinkoSolar stocks had a trading volume of £1.41 million at the time of composing this article. Its 52-week stock price high is $66.37 (£60.26), implying a 23 percent upside objective at the current price of $53.76 (£48.81).
Why should you buy renewable energy stocks?
Renewable energy sources such as wind, solar, and hydropower now account for around a quarter of all electricity generated in the power industry. Over the last decade, the industry has grown at a rapid pace, increasing its energy generating capacity at an annual rate of around 8%. However, due to growing concerns about climate change, the pace has accelerated in recent years. It must accelerate even further in order to aid in the decarbonization of the economy.
Climate change is prompting businesses and other institutions to consider how they might contribute to the decarbonization effort. Many businesses are entering into power purchase agreements (PPAs) with electric utilities and other electricity generators to acquire renewable energy exclusively. Others, on the other hand, are directly investing in renewable energy development projects. While many people are doing this to become more socially responsible global citizens, renewable energy is becoming more affordable as the cost of solar panels, wind turbines, and energy storage batteries fall. As a result, the sector is becoming more appealing as an investment option.
Governments are also striving to hasten global decarbonization by proposing and enacting legislation to boost investment in the area. The US Senate enacted a $1.2 trillion infrastructure bill in August 2021, which included cash to speed up clean energy development. Many see it as merely a first step toward the necessary spending to decarbonize the economy, implying that future legislation might enhance the country's investment level much further.
Where to buy Renewable Energy Stocks in the UK?
To acquire Renewable Energy stocks in the United Kingdom, you'll need a reputable brokerage. Your broker will choose which Renewable Energy you can trade. Furthermore, different brokers have different trading costs and trading platforms, and features.
With that in mind, let's look at the top stock brokers for investing in renewable energy companies with no fees.
1. eToro
The best UK platform for buying renewable energy stocks is eToro. eToro is a great option because it offers CFDs on a wide range of renewable energy stocks, not only on the UK markets but also on the NYSE and NASDAQ, as well as the most popular ETFs used to obtain exposure to space.
Whether you choose individual company stocks on a DIY basis or an industry-focused ETF, eToro does not charge any transaction fees and there is no yearly fee, so you can keep more of your money.
eToro's unique features, such as social and copy trading capabilities, are another key selling factor. eToro, a broker that pioneered social trading, lets its more than 12 million customers participate in a variety of financial themes. Having a good peer group is a crucial asset for new investors since it provides another avenue for learning the ropes.
The broker allows you to engage in fractional shares, with a minimum investment of $50 (about £36) every stock trade, allowing you to get involved in the top renewable companies without having to go outside your financial comfort zone and invest considerably at first. Aside from the bid-ask spread and a $5 withdrawal fee, you'll have to account for a 0.5 percent conversion cost, as your GBP deposit will need to be converted into USD for trading reasons.
Pros
Online stock broker that is extremely user-friendly
No commission or share dealing fees
There are over 800 equities to buy or trade as CFDs
Some of the greatest renewable energy stocks are listed here
Social and copy trading
Accepts PayPal
FCA has granted a license
Cons
Not for advanced traders to perform technical analysis
2. Libertex

Libertex is not a traditional brokerage like eToro. This is due to the fact that this trading platform focuses solely on CFDs, which are tradable products supplied by brokers and track the real-time price of the underlying asset. The CFD that is tracking the underlying asset will grow or decrease by 1% if the underlying asset increases or decreases by 1%.
CFD brokers, such as Libertex, do, however, provide leverage and short selling, which are not available on some traditional share trading platforms.
You can trade stocks with more capital than you have in your Libertex account if you use leverage. This is capped at a 1:5 ratio, according to FCA regulations, so a £100 balance would allow for a £500 trading position.
In terms of the short-selling option, this allows us to take a position on a stock if you believe its value will fall. If it does, you will profit since you will be able to repurchase it at a lower price than what you paid for it. Libertex's philosophy of charging a tight spread sets it apart from other platforms.
Libertex allows you to deposit funds via a debit/credit card, a bank wire, or an e-wallet. Furthermore, the minimum deposit is only £10, which is ideal for those who are new to stock CFDs. Libertex has been providing CFD trading services since the late 1990s and prides itself on its safety. Because CySEC is in authority of Libertex, worrying about security is pointless.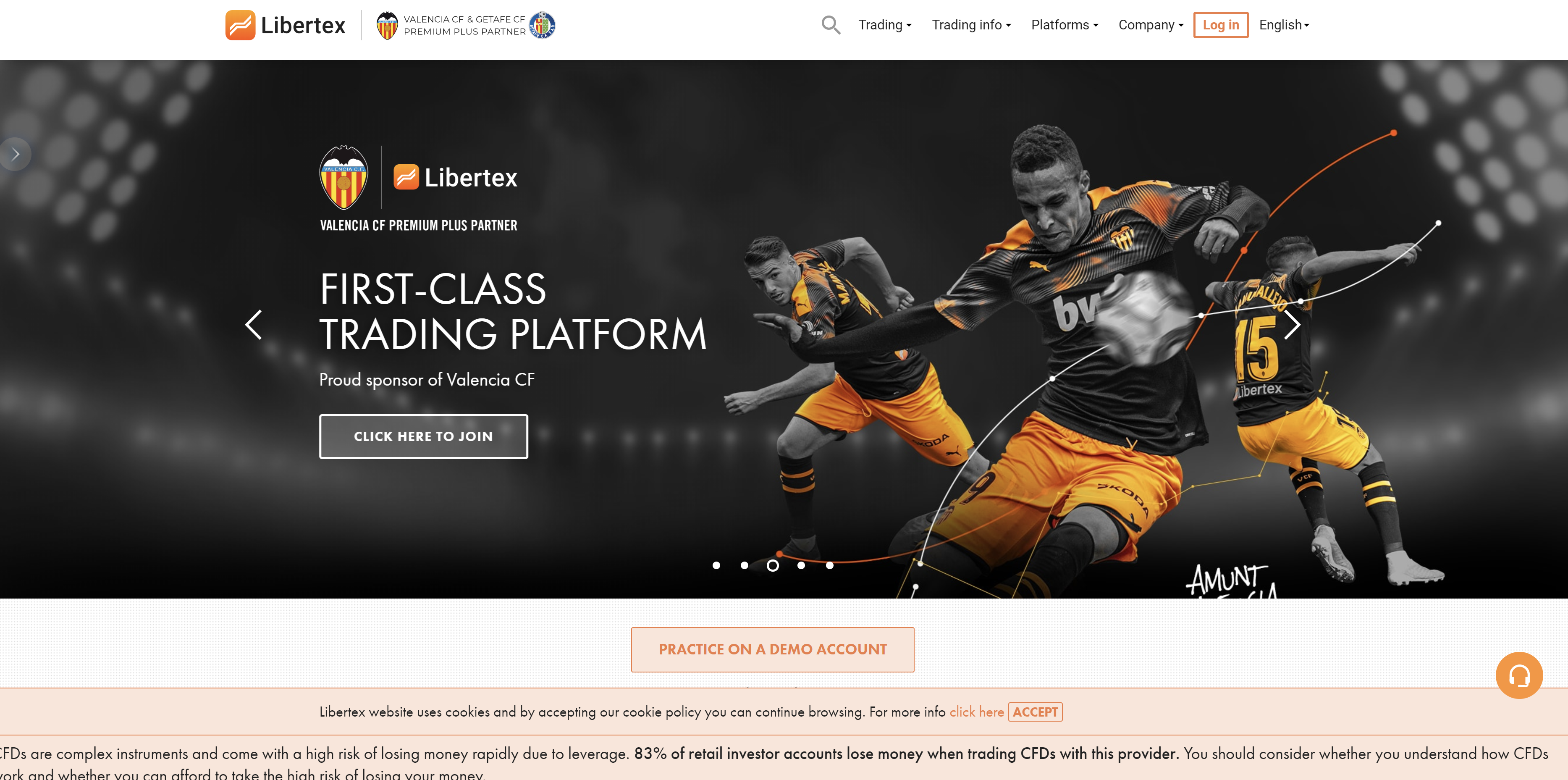 Pros
CFD trading with a tight spread
Outstanding training resources
Broker with a long career
MT4 Compatibility
Spreads that are competitive
Cons
How to Buy Renewable Energy Stocks in the UK?
We'll explain how to buy renewable energy stocks in the UK through eToro, a platform that provides access to worldwide markets and trades with no commissions.
Step 1: Create an Account
To get started, go to eToro's website and sign up for a new account by clicking 'Join Now.' You can use your Google or Facebook accounts to log in, or you can create a new account with your email address.
To comply with UK anti-money laundering legislation, eToro asks you to verify your identification regardless of the method you use. Upload a copy of your passport or driver's license, as well as a copy of a recent utility bill or bank statement that shows your address, to finish this step.
Step 2: Deposit Funds
After that, you'll need to fund your new eToro account. Credit or debit cards, bank transfers, and e-wallets like Neteller and Skrill are all accepted by eToro. Keep in mind that when you register a new account with eToro, you must deposit at least £140.
Step 3: Buy Shares
You can now use your eToro account to purchase renewable energy stocks. From your dashboard, look for the stock you wish to buy and click 'Trade' when it appears in the drop-down menu. This will take you to a order form to purchase the stock.
Enter the amount of money you want to put into the renewable energy stock in the order form. If stop loss and take profit levels are part of your plan, you can choose them. Furthermore, eToro allows you to choose up to 5:1 leverage while trading CFDs.
Click 'Open Position' to acquire your first renewable energy stock once your trade is ready.
Conclusion
Despite the fact that renewable energy is still in its infancy, several of the major companies are already well on their way to becoming successful enterprises. There is still room for expansion, with global electricity demand estimated to rise by 62 percent by 2050.
While a rising tide lifts all boats, the top renewable energy stocks should provide investors with some of the strongest profits. These renewable energy companies have already shown to be value builders and have the financial strength to seize opportunities that are expected to generate outsized total returns in the coming years.
Whether you choose to invest in individual stocks on our list or a broader ETF allocation, make sure you conduct your own research and establish your confidence in the investment.
If you do decide to invest, eToro has all of the top renewable energy stocks available to buy right now. You may use your UK debit/credit card to make an immediate deposit and then buy renewable energy stocks without paying any commissions.
Frequently Asked Questions
What is renewable energy?
Wind, solar, hydro, biomass, geothermal, ocean waves and currents, and green hydrogen are all examples of renewable energy sources.
Are these firms listed on any major stock exchanges?
Yes, they are traded on major stock exchanges such as the NASDAQ, LSE, and NYSE.
Is it feasible to place a bet on the price of renewable energy stocks falling?
Investors might short single stocks at any time, or they could short one of the ETFs that invest in this market. Investors can sell stocks short using CFDs on both eToro and Libertex.
Which renewable energy stock is the best?
The 10 firms included in this guide are the best renewable energy stocks to invest in 2022 in the United Kingdom.
Is it wise to invest in renewable energy?
For investors, the renewable energy sector represents huge potential. However, investors must choose their stocks carefully, as not all will benefit completely from this chance.