Online brokers provide paper trading platforms that let you purchase and sell financial instruments without taking any risks. This enables you to practice your trading ambitions without risking any money and familiarise yourself with the particular broker's workings. Testing out new investment techniques and systems is another benefit of using the top paper trading platforms.
In this guide, we examine the top paper trading platforms to take into account in 2022. We'll also list the advantages of paper trading platforms and demonstrate how to use the paper trading program to begin investing.
What is Paper Trading?
A tool for simulating trades is paper trading. Investors can view a virtually recreated environment that mimics the stock and equity markets on this platform.
Beginners typically utilize paper trading to gain experience trading in a real-world market environment without having to risk any money. Numerous paper trading platforms offer extensive charting and evaluating options for experienced investors.
Numerous paper trading simulators will replicate real-world market situations, as we just explained. You can therefore evaluate the likelihood of your trades in the demo account.
The majority of online trading systems give your trading accounts a set quantity of virtual currency.
Other platforms, however, might provide customizable amounts.
Best Paper Trading Platforms 2022
Ranking the most popular paper trading platforms requires taking into account a number of different elements. For instance, the sum of money and the replication of real-world actions in your demo accounts may vary depending on the platform. The paper trading websites also give users access to numerous asset classes and worldwide markets.
Here are the top paper trading platforms that are currently on the market, taking into account all of the aforementioned factors.
1. eToro
The most well-known paper trading platform now on the market is eToro.
Over 24 million people use eToro's services worldwide, which are available in over 140 nations, including the US and the UK. As soon as you create an account on the eToro website or mobile app, you may start utilizing the demo account. Additionally, there is no deposit required for customers to access the demo account.
The use of eToro as your go-to software for paper trading has several benefits. The brokerage first provides you with a $100K demo balance. Furthermore, eToro replicates real-time market conditions.
Finally, switching between your sample and regular account is a cinch thanks to eToro's straightforward user interface. On the broker's demo account, you can trade upwards of 2,400 stocks, 250 exchange-traded funds, and also more than 70 digital currencies.
eToro supports transactions made through bank transfers, credit/debit cards, and e-wallets when you're prepared to invest in the real manner. Additionally, eToro is a social trading network that gives new traders access to a number of starting tools.
Users can test out various trading methods without putting any money at risk by copying the exact trades of thousands of seasoned traders using the "Copy Trading" tool.
A global exchange, eToro is strictly governed by international regulatory organizations in the US, UK, and numerous other European nations. Read our comprehensive etoro review to learn more about this paper trading platform.
2. Capital.com

If you're a total newbie hunting for the ideal paper money trading platform to understand the basics of online trading, Capital.com is a fantastic alternative to take into perspective. This well-known CFD broker provides a super-simple trading environment that is ideal for beginners.
You can begin using the paper trading feature after creating an account. This can be done via the MT4 or Capital.com web trading platforms, although if you're a beginner, the former is preferable.
In either case, Capital.com's demo platform replicates real-time trading scenarios. Along with dozens of equity CFDs from numerous markets, you will have exposure to exchange-traded funds, indices, digital currencies, commodities, and forex. If you choose to switch to a real cash profile, Capital.com offers commission-free trading on all instruments with minimal spreads.
This top-rated CFD broker accepts a variety of payment methods, including bank transfers, debit/credit cards, and many e-wallets. Finally, because Capital.com is governed by the FCA and CySEC, your money is secure there.
3. Libertex

Over 1,000 firms support MetaTrader 4, one of the most well-liked third-party trading platforms available online. The nicest paper trading platform integrated with MetaTrader 4, in our estimation, is Libertex, not only because it offers low spreads on all marketplaces.
You don't have to pay any spreads at all because the quote you see on the screen applies to both the bid and ask price. For day trading methods that aim to target lesser margins, this is perfect. Libertex also doesn't charge trading commissions on a lot of markets.
You can access MT4 using your login information after creating an account with Libertex. You will then have immediate access to €50,000 in paper trading funds. Through this, you will be able to examine all of MT4's features, such as its intricate order kinds, technical analysis, and chart-drawing capabilities.
The potentially most important option is to utilise a completely automated forex expert advisor or forex robot. Simply download and install the relevant software package into MT4 to complete the process. Then, in an entirely risk-free manner, you can activate the robot via MT4/Libertex and observe how it operates in real-time market conditions.
4. TD Ameritrade
With over 11 million members registered, TD Ameritrade gives you access to sophisticated paper trading tactics through their desktop, internet, and mobile apps.
Thinkorswim is cutting-edge web-based software offered by TD Ameritrade. You can use the adaptable trading tools provided by the thinkorswim software to perform sophisticated transactions and test trading strategies.
Notably, the thinkorswim paper trading tool offers customers a sample account with $100,000 already loaded. For individuals wishing to trade in the equity and derivatives markets with access to crucial tools and capabilities, thinkorswim paper trading software is recommended.
If you select the normal mode, TD Ameritrade won't charge a trading charge on equities and exchange-traded funds. The need that consumers to deposit $500 in order to access real-time pricing estimates is the only downside.
5. Interactive Brokers
Users of Interactive Brokers' extensive trading platform get access to a wide variety of securities at competitive prices.
By gaining access to any of the 135 global marketplaces offered by Interactive Brokers, you can purchase assets anywhere in the world.
The platform provides a large selection of specialized tools for reading charts and conducting technical analysis; the majority of these tools are also available on the paper trading app. Furthermore, Interactive Brokers allows you to experience investing in a variety of long-term products, covering futures, currencies, exchange-traded funds, index funds, and options paper trading.
If you select to access the standard mode on Interactive Brokers, you can trade all U.K. stocks without paying a fee. To gain access to a $1 million pre-loaded amount, register for the Interactive Brokers paper trading simulator.
6. Plus500
Plus500 is a well-known online trading platform that focuses on CFDs, just like Capital.com does. This platform is definitely worth taking into consideration if CFDs are legal where you live.
This is due to the platform's ability to connect you to tens of thousands of marketplaces and asset classes. You can trade CFDs for futures, options, equities, ETFs, currency, and cryptocurrencies, for instance.
Commodities like hard metals, energy, and agricultural goods can also be traded. At Plus500, all of these CFD marketplaces are available for commission-free trading with attractive spreads.
You can register exclusively for the Plus500 paper trading feature by choosing the "Demo Account" option. By doing this, you can start trading without having to deposit money.
The latter has all of the account features found online and is accessible on both iOS and Android devices. The minimum amount required by Plus500 to convert to a real money account is simply £/$100.
7. AvaTrade
AvaTrade is the next website on our list of those for paper trading. Before risking real money, you can try your trading methods with AvaTrade's demo account for paper trading. This is a risk-free approach to becoming familiar with the market and learning the ins and outs of trading.
You can get a true sense of what it's like to trade with AvaTrade by using the simulator, which replicates real-world market circumstances.
To trade stocks or other assets, such as FX pairings, cryptocurrencies, indices, and commodities, you can quickly open a demo account.
You can trade with assurance thanks to the brokerage because you have access to the most recent market data and analysis. The most well-known cryptocurrencies are among the more than 1,000 trading instruments that are offered.
In general, paper trading with AvaTrade is a terrific approach to studying the markets without taking any risks. You can open a genuine account with a $100 deposit if you're ready to start trading for real.
8. TradeStation
TradeStation often targets seasoned and active investors due to its robust interface that provides extensive charting and testing capabilities.
To practice their techniques, however, both newcomers and experienced traders can use TradeStation's simulated trading tool.
On the website's free paper trading platform, there is an infinite deposit option. Second, back-testing is a special feature that TradeStation provides on the paper trading account. Using this feature, users can assess a trading strategy's viability by contrasting their model with historical analysis.
Advanced trading strategies, such as strategy automation, advanced orders, and alternative market types, can be tested by experienced traders using the trade simulation. Users that have an unlimited deposit amount can use real-time market statistics to trade in Options, Futures, Equities, and exchange-traded funds.
Exposure to options and futures costs $0.50 and $1.50, respectively, once you switch to a basic account.
9. Etrade
Online trading platform Etrade offers practical tools and features to identify market opportunities.
Users can access the user-friendly paper trading platform using the Power Etrade application and website to check out their equity and margin trading strategies.
Using the Etrade paper trading options, you may discover how to use interactive charts and gain access to more over 100 technical analyses and inspections, which will help you hone your abilities. The Etrade paper trading software is easy to use and efficient, offering straightforward translations of industry jargon as well as market movement monitoring.
Users can test out stock and option trading methods with a pre-loaded $200K investment without risking any of their own money. Additionally, you receive an additional $100K in virtual deposits for trading equities and ETFs.
10. TradingView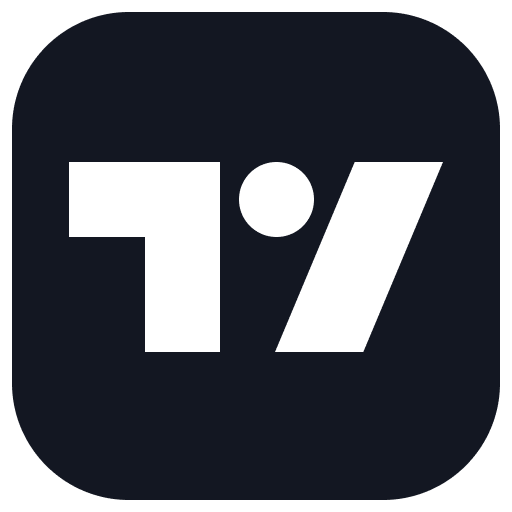 A free paper trading simulator is available on the robust online trading platform TradingView.
TradingView offers superior charting techniques and technical analysis tools to assist in day-to-day trading for both inexperienced and seasoned investors. The same functionalities are available on TradingView's paper trading demo platform as they are on an actual money account.
You may access charts and screeners to more easily navigate deals in stocks, forex, cryptocurrencies, and ETFs. To use futures trading on paper trading, users will require futures statistics to feed, which may be accessed by connecting a futures trading account to TradingView.
You are given a pre-loaded value of $100,000 for the paper trading simulator. You can, however, reduce this to your preferred level. For instance, if you were to invest $1,000 in your real money account, later on, you could start trading with that sum right now on your trial account.
In this manner, you can allocate your assets in accordance with your actual future investments. TradingView also provides accessibility to a group page. Through this, you may view the charts and concepts of other Tradingview users.
Advantages of paper trading platforms
The most well-liked paper trading platforms allow both new and seasoned traders to test a wide range of instruments and tactics. The advantages of using paper money trading platforms and applications have been evaluated below.
Advantageous for newbies
For new traders, entering the live trading markets without any training or knowledge may be challenging.
Platforms for paper trading mostly target this group. The most well-liked paper trading simulators offer new users a way to access their platforms before making any real money investments.
Exploring a New Platform
Many traders use multiple trading platforms to benefit from various advantages. For both novice and seasoned traders, however, using a paper trading account is a secure approach to researching various platforms and contrasting them.
Due to the tight ties between the top brokerages, demo accounts might help you gain a deeper understanding of a platform's user interface and accessible asset classes.
You should test out paper trading systems that simulate real-world market conditions in order to navigate this properly. Users will gain an understanding of what to anticipate from real money accounts thanks to this enhanced feature.
Zero-Risk
A paper trading platform's main goal is to give investors a risk-free setting in which to research the market.
On the one hand, newcomers gain hands-on experience evaluating market circumstances without taking any financial risks. Senior traders, on the other hand, can make investments in high-risk asset classes and experiment for the first time with new trading tools and charts.
Giving yourself the option to assess the viability of your trades in a simulated environment will make it easier for you to develop your confidence and skill set.
Futures and Options Trading
Long-term investors and day traders frequently want a platform on which to test out sophisticated futures and options trading methods. The most well-known paper trading platforms give users access to advanced charting tools and options for commodities, options, and currencies.
How to begin with Paper Trading platforms?
As a final step, we will now demonstrate how to sign up for eToro, the greatest paper trading platform on the market. This brokerage site's trading simulator can be used without making any deposits, and getting started only takes a few minutes!
Step 1: Open an Account
Similar to the majority of online brokers who provide paper trading services, eToro first requires you to create an account. You only need to provide a few pieces of personal information, like your name, address, nationality, birth date, and email address.
You will also be prompted to confirm your mobile number by eToro in order to prevent users from creating numerous demo accounts. Make a note of both your login and password since you'll need them to open your paper trading account.
Step 2: Switch to Demo Mode
Following registration, you can immediately use the eToro paper trading simulator. You must first click on the "Real" icon on the dashboard's left side before selecting "Virtual Portfolio."
You will then be informed that you are transitioning to virtual portfolio mode through a pop-up box. Just click "Go to Virtual Portfolio" to confirm this. Once you do, $100,000 in fictional capital will appear at the bottom of the display.
Step 3: Begin Paper Trading
If you've never used eToro before, you should be aware that everything you see on the screen, even though it's in virtual mode, is identical to what's in the real money account. The only distinction is that any orders you place will be paid for using the balance on your virtual account.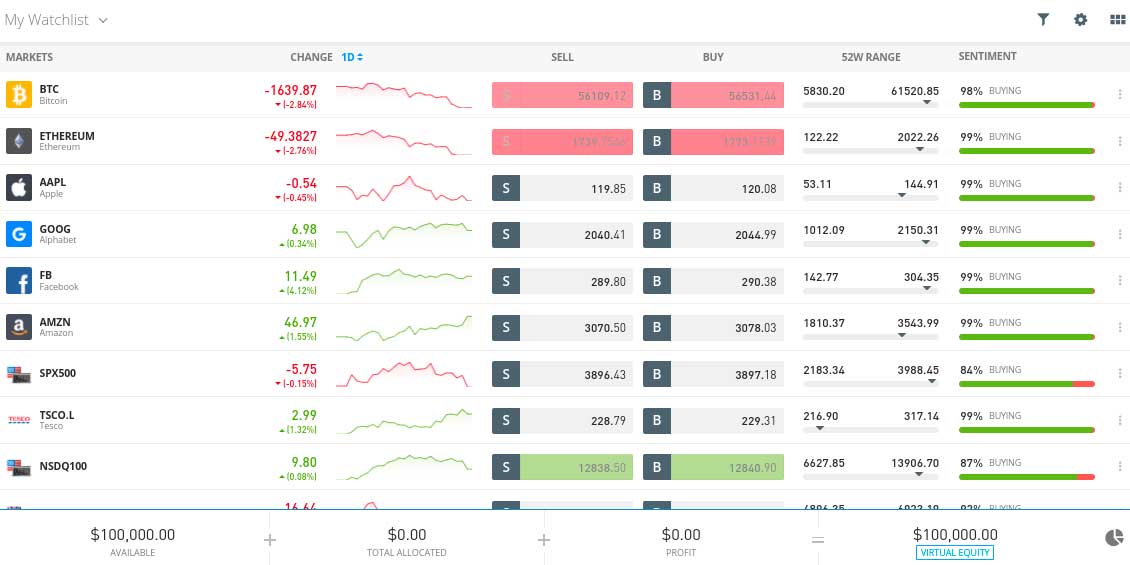 Choose a market before you can begin paper trading. By selecting the "Trade Markets" button, which is located on the left side of the dashboard, you may view the markets that eToro supports. Another option is to find a market by using the search box at the top of the page.
Step 4: Place Paper Trading Order
You must set up the order after choosing the market you want to trade on. A pop-up will display to let you place your purchase after you click the "Trade" button next to the market of your choice.
If you're betting on the price going up or down, choose "Buy" or "Sell."
By selecting "Set Order," you can confirm your paper trading order.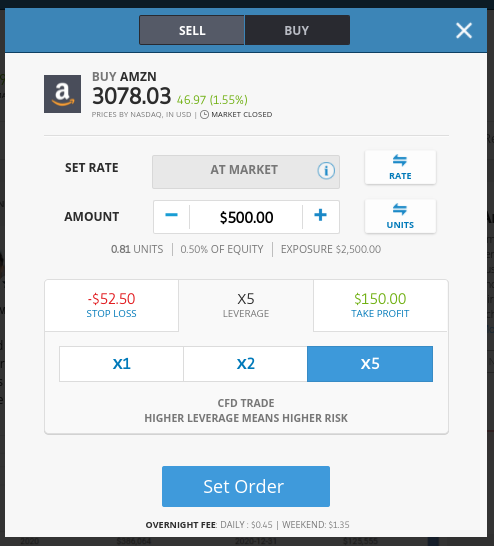 Conclusion
Both novices and seasoned pros can use the top paper trading platforms we've spoken about today. If you fall into the first category, you can understand how trading operates without having to put any money at risk.
In essence, accessing the demo account typically doesn't need you to make a deposit. The finest paper trading platforms let seasoned investors test new techniques or even automated robots without taking any risks.
In either case, you may place your first trade with eToro in less than 5 minutes if you're eager to get started with the greatest paper trading platform available right now. Accessibility to a $100k paper trading amount just requires the creation of an account!
Frequently Asked Questions
What is Paper Trading?
Paper trading is a technique that trading platforms have adopted to simulate trades. Users can purchase and sell a variety of asset classes completely risk-free using virtual money and current market circumstances together.
How does Paper Trading work?
Paper trading makes use of a demo account that has been funded with fictitious funds. Once your paper trading account is established, you may easily access numerous markets and evaluate the viability of your trading strategies.
Where can I begin with paper trading?
All of the aforementioned paper trading platforms allow you to begin trading.