How would you spend £500? There is a widespread misconception that investing is only for people with a tonne of money and extensive knowledge. Simply said, this is untrue. You can start investing for as little as £1 in a number of different investment opportunities.
The best ways to invest £500 in the UK will be discussed in this article, along with our particular recommendations for where and how to invest.
Best Ways to Invest £500
Even though investing might be a risky endeavor, starting small is always an option. You can still use £500 for long-term investment methods. Here are 10 of our most recent methods and tactics for making an investment that will pay off in the long run.
1. Funds
If you have the information and tools necessary to make wise investing decisions, the funds market may be a financial goldmine. It can be the ideal sum to put you on the front foot, particularly with £500.
Investing can be done strategically with exchange-traded funds. An ETF is a group of securities that are exchanged on the market, similar to a stock.
Examples from the real world include buying fluctuating currency and bond ETFs. The appeal of investing in these is that you can choose from a wide range of companies in different industries, and there are also low expense ratios and few broker costs.
This group includes mainly mutual funds as well as index funds. The best "value for your pound" is usually investing £500 in these assets when handled by a seasoned broker. An index fund strives to equal an index and then expand from there, whereas a mutual fund aims to outperform a specific stock market index.
Although their approaches could differ, they are both excellent choices to consider as you investigate the industry.
2. ISA
Utilizing an ISA can be your greatest option if you're seeking the finest strategy to invest your £500 monthly budget. Individual Savings Accounts, or ISAs, are the name given to these kinds of investing accounts by several retail banks. Many people invest a big sum in an ISA and keep it there for a long time. The benefit of an ISA is that, despite historically low-interest rates, your return is essentially assured.
The ideal method to invest £500 per month, according to some, is in an ISA because the interest you earn is tax-free. Accordingly, if you put £500 into an ISA all at once at a 2% interest rate for the year, you would make £10. Again, many may consider this to be a meager return, which it is; however, the return is essentially assured, so this is offset.
Many businesses, including Vanguard and other retail banks, provide ISAs. The ISA allowance, which is typical £20,000 per year, is a legal limit on the amount you are permitted to put in an ISA each year. The best rate should be obtained before investing in an ISA since, given the low returns, you want to be sure to obey financial counsel and maximize your profit potential.
Learn more: Best Stocks and Shares ISA in UK 2022
3. Robo-Advisor
If you have £500 and are looking for a way to help you with an investing plan, you might choose to register an account with a robo-advisor.
If you're not aware of these types of accounts, they are digital platforms powered by AI and algorithms that give investors access to financial advice, market trends, and other information.
The finest robo-advisors can handle a lot of the time-consuming activities that you would typically engage with a traditional advisor on, like portfolio management, goal-setting, and account administration.
A portion of your £500 should be directed toward one of these accounts because they frequently have little or no fees and can offer a wide range of services. If you're looking for a low-risk, high-reward investment, then this kind of account can be a great tool for you as you manage your investment journey throughout life.
Learn more: Best Robo Advisors for UK Investors in 2022
4. Individual Stocks
Purchasing individual stocks is unquestionably the best course of action for the simplest sort of investment that has to do with the market. Since many decisions are made by you alone, this investment may be the riskiest one, but it may also be the most effective way to turn £500 into tens of thousands of pounds.
If you have a strategic outlook on money, you should learn about many small investment opportunities and the best strategies for you. Make sure your finances are sound enough for you to invest in stocks first.
This entails having no debt or credit card balances. Then, research various internet brokers who may assist you in purchasing stocks. Every platform will have a separate set of pricing options and transaction costs.
Finally, placing stock orders is simple! With your £500 deposit, fund your account and start working. Keep in mind that the market is only open from 9:30 am to 4:00 pm Eastern Time, Monday through Friday. Ascertain that you are ready to place your orders during the active window.
Checking your stocks frequently can help you maintain track of them as well. Refrain from getting too emotionally involved in the ups and downs of your ideal equities. Simply keep track of how they are doing so you can decide when to acquire more or sell by making informed decisions.
Learn more: Most Traded Stocks in UK 2022
5. Cryptocurrencies
The emergence of cryptocurrency is the one pandemic-related topic that has become increasingly prominent in 2021. These digitally encrypted types of currency, most notably those of Bitcoin, Ethereum, and Dogecoin that have been featured on the front pages of the press during the past year, are used to pay for products and services online.
While there is a price for each type of cryptocurrency (for example, 1 Bitcoin costs £29,813.80 and 1 Ethereum costs £1,798.11), these digital assets behave like equities in that they rise and fall in value.
A £500 investment can become profitable in this manner. As supply and demand shift over the ensuing years, more companies start to accept cryptocurrencies as a method of payment. Finding the best locations to purchase Bitcoin and other cryptocurrencies, like Binance, Coinbase, or Robinhood, is also simple.
Being in the know before this behavior spreads throughout society can earn you some additional spending money. There are currently over 4,000 cryptocurrencies available, and betting on the next big thing could result in a fairytale-like comeback.
Learn more: Cryptocurrency Trading in the UK
6. REITs
Real estate investment trusts are currently one of my preferred methods of investing. What exactly are they? These are businesses that have vast global real estate and property holdings. Real estate companies are currently flourishing as life resumes normalcy, whether it be with regard to homes, apartment buildings, warehouses, data centers, or medical structures.
The real estate market is very active at the moment because many people are going back to work and/or looking for new homes, therefore these trust businesses are making a nice profit. Simply put, when these businesses are profitable, investors profit. Depending on the revenue they generate through renting out space and collecting rent, dividends are given out.
It really is that easy. Investors can identify these companies on the major stock exchanges and invest in them that way, or brokers can direct them to REIT mutual funds or ETFs.
7. Peer-to-Peer Lending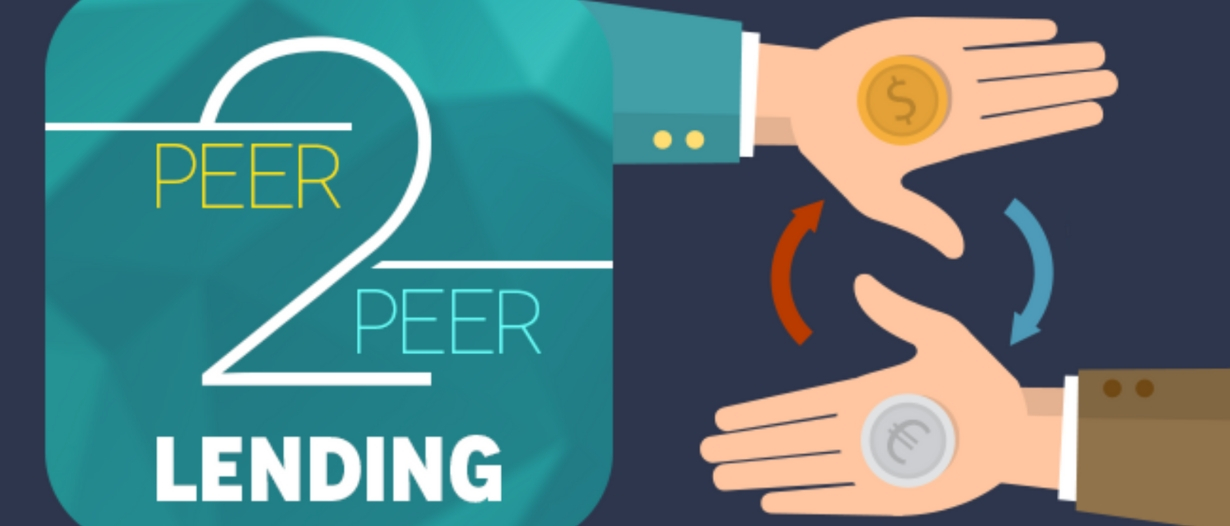 Consider trying out peer-to-peer lending if you want to take the easy investment route with £500. This cuts out the banking institution's intermediary. You may get personal about money, stocks, and investments when lenders and investors are connected directly.
Since lenders don't have to fear about the banking institution taking a percentage and investors earn higher rates than traditional banks, it's frequently a win-win situation for both sides. This choice can provide you with some of the greatest rates available if you're seeking a loan of any kind. Do your homework because P2P lending websites also take a portion of the transaction.
8. Gold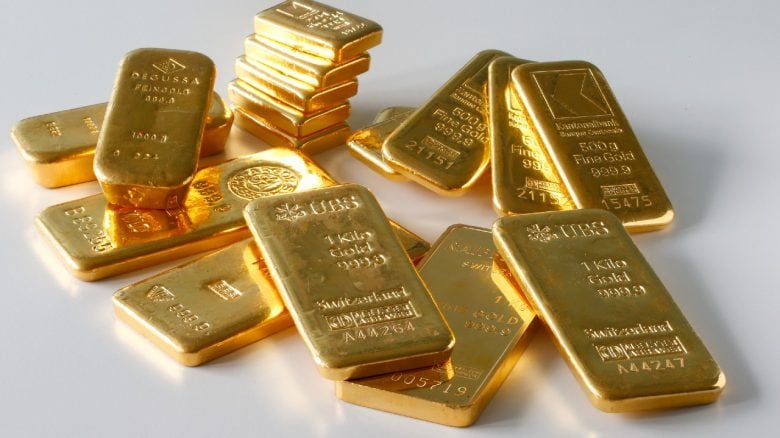 Among the most treasured commodities in the world is gold, which has been used as a measure of wealth since prehistoric days. Many countries adopted the so-called "Gold Standard" in the 1800s, which involved tying their currencies to the price of gold. This was largely discontinued in the late 20th century, but it illustrates how highly nations value the good.
Investing £500 in gold today could be a smart way to protect your money from market fluctuations. The price of gold is rarely impacted by exchange rates, yet it frequently increases along with inflation rates. Additionally, people sometimes turn to gold as a store of wealth during uncertain times (like the Coronavirus pandemic), which drives up its price even more.
The best approach to invest in gold is through CFDs. By doing this, you can avoid purchasing actual gold (such as gold coins or gold bars) and all the bother that comes with storing it.
Learn more: Gold Trading UK – Beginners Guide
9. Your Financial Education
Perhaps the best investment you'll ever make is in your financial education and yourself. Some of the top personal finance books or audiobooks may be purchased for between £5 and £15. Best investing books like The Intelligent Investor, for instance, can be purchased on Amazon for as little as £11.36 for the paperback version, £6.82 for the Kindle edition, or £14.95 a month for an Audible membership.
You may learn how to manage your money, invest in real estate, trade stocks for profit, pay off debt, attain financial freedom, and a whole lot more.
There are various low priced online courses obtainable if reading books isn't your conceivable option. How much quality knowledge you can obtain for less than £500 is simply astounding.
10. Fund a retirement account
£500 is a smart place to start if you don't already have a retirement account and make monthly contributions to one. The best place to start is probably if your employer has a 401(k) plan, and both you and your employer contribute to it. This is because you are receiving free money from your job.
You can build a Roth IRA and make tax-free withdrawals in retirement or you can contribute tax-free now to a 401(k). In either case, you'll probably have to choose the mutual funds, index funds, or other sorts of assets your retirement funds will be placed in, so keep your accounts diversified. A financial advisor, such as a robo-advisor, can also be used to assist you.
Investments in retirement accounts are not limited to stocks and mutual funds. Using a Roth IRA or some other retirement account, you can invest in peer lending marketplaces.
Best sites to invest £500 in the UK
The best investment alternatives in the UK for 500 pounds have been explained to you. You must choose an internet broker to invest for a hassle-free investment. A selection of the best brokers is listed below:
1. eToro
eToro, an FCA-licensed broker, has teamed up with the FSCS to guarantee deposits of up to £50,000. eToro has now attracted upwards of 20 million users globally. Given that it has only been in business for a little over 13 years, this is an impressive accomplishment. Some of their many available assets include equities, bonds, exchange-traded funds, cryptocurrencies, forex, and so more.
In terms of price, it is affordable. Escrow costs, trading fees, and purchase fees for equities are all absent. If the platform isn't used for more than a year, only a £5 withdrawal cost and a £10 inactivity fee are assessed. Because of this, eToro might be said to be less expensive than its rivals.
2. Libertex

Online broker Libertex was established in 1997. For more than 20 years, the broker has delivered great and dependable service. Nearly 30 countries are home to these corridors. Over 2 million individuals utilize it globally. The MetaTrader 4 platform and mobile applications are two instruments that have the potential to be especially useful. On this platform, the fees range from 0.1% to 0.2%.
Libertex is a broker and CFD stock app. This implies that there isn't much security involved in exchanging them. Instead, a contract based on the underlying asset's price exists. The difference between the opening and closing positions is paid under this contract. The price of stocks, ETFs, cryptocurrencies, bonds, and other financial assets can all be estimated using CFDs.
How to Invest £500 in the UK?
You can begin investing your money after selecting a broker. With an online broker, the procedure for investing money is essentially the same for all brokers. Here, we've decided to invest £500 with eToro. Let's say the investor decides to put the entire sum into equities. The procedure for investing £500 in equities is as follows:
Step 1: Open the account
The initial step is to open a new account with the selected broker. In order to create a new account on eToro, you must go to its main website. You must fill out the registration application here. eToro needs your name, email address, and phone number. Your information will be checked by the broker for authenticity.
Step 2: Deposit funds
Once your account has been set up, you can deposit money by clicking "Deposit" under "My Account." You must next input the sum, denomination, and form of payment you wish to use to deposit your funds. On eToro, you can make payments using credit/debit cards, PayPal, Neteller, Skrill, and wire transfers. The initial down payment ranges from £50 to £10,000. The minimum deposit is £500 if you are using a bank transfer.
Step 3: Invest £500
The search box in the page's center at the top also lets you conduct a direct search. Simply search for the asset you want to invest and after finding the asset you want to invest £500 click the trade button, input your desired investment amount, and then confirm your purchase by pressing "Open Trade."
Conclusion
Despite the fact that £500 might not seem like much, it adds up over time. Getting started and forming the habit of regular investing is the most crucial initial step. When you have more money to deal with, you may strengthen your portfolio and see your investments grow even faster as your £500 investment continues to increase.
Remember that investing doesn't have to wait till you have £500. Many brokers like eToro, let you start with as little as £10, and because interest compounded over time, even modest sums add up.
Frequently Asked Questions
Where should I invest £500 a month?
Everything depends on your goals; if you desire a stream of passive income, an ETF might be your best option. Trading stocks can be a better option if you'd like to be more active and possibly earn more money. To make sure you are aware of the hazards, the latter choice is considerably riskier.
What can I buy with £500?
Stocks, bonds, ETFs, commodities, and even FX are among the many different security kinds in which you can invest £500. You may also put £500 into products like ISAs. There are countless alternatives.
Do I need to put £500 into cryptocurrencies?
Since there are so many different cryptocurrencies available, it can be challenging to choose the one that best suits your needs. Cryptocurrency is a very dangerous investment. In the end, if you choose to invest in cryptocurrencies, be sure you are aware of the risks and have a diversified portfolio.
Can I put £500 at risk-free investments?
The essence of investing is that there is always a potential you could lose your money; no investment is risk-free. Government bonds would be the closest thing to a risk-free investment.
How can I quickly double my £500 investment?
Although it is exceedingly unlikely, it is not impossible to quickly double your investment. There are other ways to double your £500 investment, including trading foreign exchange or the stock market. However, these techniques are ultimately quite dangerous, so there is a good chance you might actually lose money. Before you make a choice, consider the possible losses.