Blockchain is a technology that many cryptocurrencies, including Bitcoin, use. The best techniques to invest in blockchain stocks aren't well known to many investors, who lack a solid understanding of blockchain technology.
Here is a quick introduction to blockchain technology, followed by a list of some of our favorite blockchain stocks and a detailed guide on how and where to purchase blockchain stocks.
Best Blockchain Stocks 2022
The top 10 popular blockchain stocks to keep an eye on in 2022 are listed below.
Best Blockchain Stocks Analysis
NVIDIA is a NASDAQ-listed American technology business that specializes in creating graphics processing units (GPUs) for the autonomous vehicle, cryptocurrency mining, and gaming industries. GPUs made by NVIDIA are frequently utilized for cryptocurrency mining.
Analysts are still optimistic about NVIDIA's prospects and how they are related to blockchain technology, even if many coins, like Ethereum, are evolving toward a proof of stake architecture that entails less crypto mining.
The metaverse is among the most current applications of blockchain technology. The need for the gear and software needed to create and interact in virtual worlds will increase as more individuals do so. NVIDIA is in a great position to benefit from the increased use of blockchain technology and the metaverse.
After the epidemic in 2020, NVIDIA's stock price climbed by more than 660%. In November 2021, the same stock's price increased to a new high of $346.47. The stock has dropped about 40% since then.
Due to the crisis in Russia and Ukraine and the effects of increased interest rates from central banks throughout the world, global stock market indices fell in the first quarter of 2022.
Few people may have any memories of International Business Machines (IBM). Similar to how Apple or Microsoft is today, it used to be the "go-to" technology stock. The business, however, is attempting to reinvent itself and thinks that blockchain technology might assist them.
In 2017, IBM unveiled IBM Blockchain, a company that offers specialized blockchain solutions and assists organizations in embracing the potential of blockchain technology. At the moment, IBM Blockchain is collaborating with businesses across numerous industries on more than 500 blockchain initiatives.
For instance, Home Depot is employing IBM Blockchain technology to improve its transparency and connectivity. The XCEED blockchain technology was developed by car maker Renault to automate compliance documentation. Additionally, Walmart, Kroger, and companies in the finance, healthcare, and media industries are collaborating with IBM Blockchain.
Since reaching a record high of roughly $206.22 in March 2013, when the IBM stock peaked, the price has been falling. During the pandemic, the stock dropped more than 57% to multi-year lows of about $86.50.
The share price of IBM has now increased by about 45% since the outbreak. IBM is prepared to profit as more businesses use blockchain technology.
Also read: Best Tech Stocks You Should Buy In UK 2022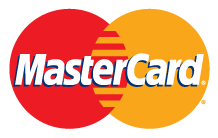 There are over 24 cryptocurrency cards offered by MasterCard. Customers of BitPay, Gemini, and CoinJar credit cards can use their digital assets to make purchases at 80 million vendors worldwide.
In reality, Mastercard's partnership with Bakkt, a division of the Intercontinental Exchange operated by the New York Stock Exchange, didn't happen until October of last year. This will enable more companies to offer bitcoin credit cards from Mastercard, which confirms transactions using the underlying blockchain technology.
Start Path, a blockchain incubator run by the payments corporation, gives businesses access to Mastercard's clients, products, workshops, and coaching. Today, Mastercard collaborates with a number of blockchain technologies, including ETH, BTC, AVA, XRP, and others.
Since the coronavirus epidemic in 2020, Mastercard's stock price has surged by approximately 100%, achieving a record high of about $401.50 in April 2021. Prior to rising higher to test the previous year's record high, the price fell 23% since that time.
But instead of setting a new record high, the price fell in step with the overall market.
Oracle is becoming more established in the blockchain industry. The software provider created Hyperledger Fabric, a custom blockchain platform. This underlying blockchain technology is now being used in hundreds of projects.
For instance, Oracle collaborated with the UK firm Circulor to trace the supply chain for raw materials. In order to track the origin of raw commodities in risky, unstable places, like cobalt, they jointly established a blockchain network.
Due to its application in batteries for electric vehicles, cobalt demand has dramatically expanded during the past several years. Blockchain technology can assist in ensuring that businesses are sourcing their products ethically.
Three manufacturers of electric vehicles—Polestar, Mercedes, and Volvo—have also commited to utilising Oracles blockchain technology to monitor their commodities.
Since its low point in 2020, Oracle's share price has increased by more than 166%, reaching a record high of $106.34 in December 2021. Oracle's stock has since dropped more than 30%, although this year it has staged a 20% increase.
In terms of sales and market capitalization, the software company came in second place in 2020.
The best crypto trading platform in the world, Coinbase, offers trading in more than a hundred different types of digital assets. In excess of $1.2 trillion in annualized bitcoin trading activity passes through the network, which has about 98 million verified users in more than 100 countries worldwide. On Coinbase's platform, almost $256 billion worth of cryptocurrency assets is kept.
The recent decrease in cryptocurrency values has hurt Coinbase's revenue, but a recovery in those prices might make it one of the greatest winners. The fact that Coinbase should profit greatly as the technology develops, regardless of whether cryptocurrencies wind up taking the lead, is one of the company's strongest features, at least from the perspective of a blockchain investor.
The San Francisco-based Visa company has partnered with over 60 cryptocurrency companies to provide credit cards for cryptocurrencies. Major players like Binance, FTX, Coinbase, and BlockFi are among them.
Due to cash being immediately transformed into fiat currency, the 80 million businesses who accept Visa payments can now take cryptocurrency as payment. The value of transactions made with Visa crypto cards since the year 2020 is above $6 billion.
Visa's stock price has increased by more than 88% since its lows in 2020, reaching a record high in July 2021 of about $252.67. Although the price has now dropped by 25%, it still stands at $186.67, a new low for the year.
Since its lows in the first quarter of 2022, the share price of Visa has increased by more than 20%.
Another significant firm using blockchain technology in its corporate operations is Walmart. On top of the Walmart Blockchain and Oracle's Hyperledger Fabric blockchain platform, the store has developed a blockchain-based application.
With the help of this blockchain technology, Walmart can track upwards of 2,000 food products. By tracking its food goods throughout the whole supply chain, the company is better able to spot any contamination problems.
The Walmart blockchain technology is also utilised by users who scan QR codes to get details about their food products, including where it was manufactured.
The Walmart stock has enjoyed a few successful years. Despite a brief decline during the 2020 pandemic, the stock recovered to reach a new all-time high in December 2020, at roughly $153.66.
The stock has moved in a constrained range ever since then. Even after surviving the early 2022 stock market sell-off, the stock eventually increased to set a new record high.
Also read: Best Supermarket Stocks You Should Buy In UK 2022
In December 2021, the business formerly known as Square changed its brand name to Block to underscore its shift toward utilising blockchain technology and cryptocurrencies. Jack Dorsey, the co-founder of Twitter, now owns the Block organization, which includes brands including Tidal, Cash App, TBD, and Square.
Sales of bitcoin alone brought in $9.8 billion for the business in 2017. In the Q3 of last year, Cash App, the company's cryptocurrency brokerage, made $42 million in charges from providing its users with cryptocurrency trading facilities.
The share price of Block has increased dramatically since the pandemic's lows in 2020. The stock increased by around 800% from this price point to reach an all-time high in August 2021 of about $289.23.
However, due to the recent tech sell-off and a lack of demand for cryptocurrencies, the stock has since fallen 70%.
PayPal has put all of its efforts into making sure that its app is a one-stop-shop for all financial goods, including cryptocurrency, as the rise of online digital payments slows. The business debuted its cryptocurrency brokerage service in late 2020, and its crypto clients now utilize it twice as frequently as its conventional clients.
The bitcoin rewards offered by PayPal through the Venmo credit card are also quite popular. The company wants to be a leader in the field, despite the fact that its crypto revenues are little when compared to the size of the market. They've even talked of developing their own stablecoin, making use of all the advantages that blockchain technology offers.
The share price of PayPal increased by over 280% from the epidemic lows to a new all-time high in July 2021, which was roughly $309.48. The stock price, however, crashed and is now 65% below its peak as a result of a lower-than-expected growth estimate in one of its earnings reports.
GlobalX Blockchain ETF (NASDAQ: BKCH)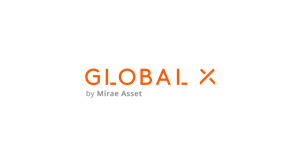 Perhaps an ETF rather than a single stock is the best approach for you to invest in blockchain technology. Midway through 2021, the GlobalX Blockchain ETF was established with the goal of enabling investors to purchase a single investment that will provide them exposure to a full basket of blockchain businesses.
The GlobalX Blockchain ETF has a cost ratio of 0.50% of holdings, which is suitable for a specialised product. Coinbase is the fund's top position, and it invests in 25 other businesses, some of which have been previously covered and some of which aren't immediately listed on American stock exchanges. In conclusion, this ETF can be ideal for you if you think that blockchain technology has long-term promise but don't want to try to predict the market winners.
Also read: Best Technology Funds to Buy in UK 2022
What are Blockchain Stocks?
Companies that use blockchain technology, either directly or indirectly, are simply referred to as blockchain stocks. Transactions are recorded and stored on a computer network using the decentralised blockchain method. Blocks are used to hold a list of transactions, which are subsequently chained together using cryptography.
The process of adding new blocks to the chain is called mining. To mine new blocks, specialized software must solve challenging mathematical puzzles. Because of how challenging it is to falsify blockchain data, it is being used by a wide range of industries.
Each business on the list of well-known blockchain stocks above uses blockchain technology in a unique way. For instance, IBM assists companies in developing their own blockchain applications to support their needs. Block and Coinbase benefit from cryptocurrency speculators' speculation on blockchain-based coinage.
While banks like Societe General utilize the blockchain to reduce auditing costs, companies like Walmart use it to maintain high food standards. Because of the flexibility of blockchain technology, its use is anticipated to increase rapidly over the coming years.
How to buy Blockchain Stocks?
In the sections below, we'll show you how to buy blockchain stocks.
Step 1: Choose a broker
In order to purchase blockchain stocks in the UK, you will need a stockbroker. A comprehensive variety of US and foreign shares should be offered by your broker. The majority of blockchain stocks trade on the NYSE or NASDAQ stock exchanges, and they vary from penny stocks to blue-chip stocks.
In order to assist you in restricting your search, let's examine two of the best UK brokers for buying blockchain stocks:
1. eToro
More than 20 million people use eToro, which was founded in 2007 and offers trading in a variety of markets, including commodities, indices, cryptocurrencies, and real-time stocks.
On eToro, you may buy stocks without paying a commission and profit from dividend stocks. In reality, eToro offers 100% commission-free investment in all of the well-known blockchain stocks discussed in this article. Additionally, you'll have access to a variety of markets, including those for casino stocks, healthcare stocks, well-known tech stocks, and NFT stocks.
You can connect with other investors using the social trading network that is part of this trading platform. You can at any time express your opinions on blockchain-related equities and discover which companies are well-liked by investors. It is simple to invest in a portfolio based on blockchain technology on eToro because you can quickly duplicate preset portfolios.
The Financial Conduct Authority in the UK oversees eToro, which offers email and phone help twenty-four hours a day, seven days a week. You must deposit £160 to begin using eToro, but the service allows a variety of payment methods, including e-wallets.
2. Fineco Bank
An Italian broker named Fineco Bank offers thousands of stocks from the United States, the United Kingdom, and Europe for sale. This broker offers hundreds of ETFs, enabling you to quickly create a portfolio centered on blockchain and other cutting-edge technology.
Two trading possibilities are provided by Fineco Bank. Although there is a $3.95 trading cost for US shares, you can buy shares outright. Additionally, there is no commission required while trading stock CFDs. This broker is therefore appropriate for both short- and long-term investing.
A web-based and a mobile stock trading platform are both offered by Fineco Bank. A technical charting and analysis station on the web with many features, Powerdesk. Numerous technological research, drawing tools, a news feed that is integrated, and other features are accessible. Despite being a sophisticated platform, it is incredibly user-friendly, making it possible for beginners to get up and running right away.
One of our favorite aspects of Fineco Bank is the integrated stock screener. Stocks can be sorted by price, market size, a performance recently, market sector, and other criteria. This is a fantastic way to discover fresh blockchain stocks that you might not have otherwise known about.
Fineco Bank is governed by the Bank of Italy, and the broker offers phone support seven days a week.
Step 2: Create an Account
We advise you to create a new account with eToro to invest in blockchain stocks. You can register on either the eToro website or the eToro smartphone apps. To begin the registration process, click "Join Now."
Personal information like your name, email address, and address must be provided. In accordance with banking regulations, eToro also requests that you verify your identity. Upload a photocopy of your driver's licence or passport as well as a recent electricity bill to accomplish this.
Step 3: Deposit Funds
Fund your newly created eToro account after that. Credit cards, debit cards, bank transfers, PayPal, Neteller, and Skrill are all acceptable forms of payment. eToro requires a minimum deposit of £160 for card payments and e-transfers, and a minimum deposit of £500 for bank transfers.
Step 4: Buy Blockchain stocks
You are now prepared to purchase British blockchain stocks. Use the eToro dashboard's search toolbar to locate a certain blockchain company. When it appears, select it, then select "Trade."
You must specify on the order page how much money you plan to put in that investment. On eToro, you can invest any amount over £50 because you can buy fractional shares there.
You have the option of choosing leverage of up to 5:1 when trading stock CFDs. Remember that using leverage to trade increases your risk.
Finally, pick a stop loss or take profit level if it makes sense for your trade. If the stock increases or falls to the set price, eToro is instructed by these criteria to immediately close off your bet.
When your trade is prepared to purchase your first blockchain stocks, click "Open Trade."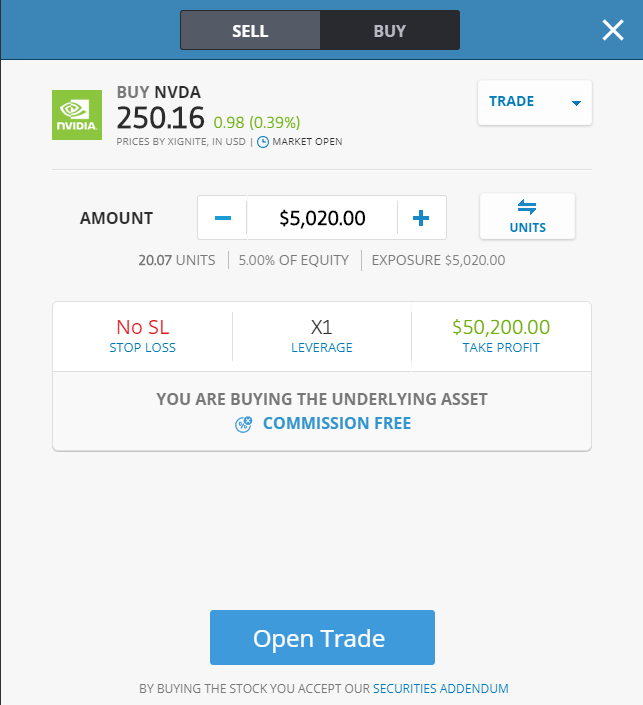 Conclusion
It's simple to become perplexed in the fast-moving world of blockchain technology and cryptocurrencies. New organizations start up every day, thus it's essential to comprehend the foundations in order to navigate this industry. We hope that our in-depth analysis of the leading blockchain-based businesses in the UK was educational and provided you with a clear image of the blockchain sector in 2022.
Some of the well-known blockchain stocks that will be accessible in 2022 have been reviewed in this guide. Users can do their due diligence on potential investments before starting to trade with a broker of their choosing.
All ten of the top blockchain stocks are now accessible on eToro if you chose to invest. You can buy blockchain stocks without paying a fee by making a small deposit with your UK debit or credit card.
Frequently Asked Questions
How do blockchain stocks work?
Companies interested in blockchain technology, either directly or indirectly, are represented by blockchain stocks. Blockchain is used by some businesses to follow the supply chain for sustainability and by others to provide transparency in financial reporting. Blockchain has countless applications.
How do I buy Blockchain stocks?
By choosing a stockbroker who sells the well-known blockchain stocks of your choice, you can invest in blockchain stocks. Users may choose to compare the available assets, costs, features, and other factors before selecting their chosen broker.
What blockchain business has the most revenue?
Presently, the biggest blockchain company is NVIDIA. This is due to the fact that NVIDIA works across several blockchain technology levels, including those involving cryptocurrency mining.