NFT tokens have emerged as an intriguing innovation in the cryptocurrency world. NFTs make it simple to tokenize both tangible assets and virtual ones, fostering a lively market opportunity where users can trade items like music, in-game coins, art, and much more.
In this article, we'll go into great detail on how to invest in NFT tokens, reviewing the greatest NFT tokens and the best trading platforms before demonstrating how to purchase an NFT right now.
How to Buy NFT tokens: A Step-by-Step Guide 2022
Do you intend to start investing in NFTs right away in order to make money with them? If so, the simple instructions listed below will show you how to purchase NFT tokens from the convenience of your home.
Step 1: Set Up a MetaMask Wallet – The first step in purchasing NFT tokens is to set up a MetaMask wallet. By going to the MetaMask website and following the setup instructions, you can accomplish this.
Step 2: Buy Ethereum – The next step is to buy some Ethereum from a reputable cryptocurrency exchange. Transfer your ETH into your MetaMask wallet after purchasing.
Step 3: Connect Your Wallet to NFT Marketplace – Visit any NFT Marketplace, click "Connect Wallet," and then adhere to the on-screen directions to connect your MetaMask wallet to the trading platform.
Step 4: Purchase NFT tokens – Look through the collection, click on the intriguing NFT project you want to buy, and then click "Buy Now" to complete the transaction.
What are NFT Tokens?
NFT, which stands for "non-fungible token," as said in the introduction, refers to a digital token used to ensure ownership of a certain asset. The questioned asset could be anything, yet the majority of NFT trading volume relates to digital works of art, music, and blockchain games.
NFT tokens are hosted on the blockchain, a decentralised network that underpins many cryptocurrencies. Bitcoin introduced blockchain technology to the world, but since then, a number of exciting new networks have appeared that want to build on the foundation Bitcoin created. Although SOL, ADA, and the Binance Smart Chain are also actively engaging, one of these networks, ETH, has established itself as the industry leader in the NFT field.
If you're interested, you can use an NFT trading platform to buy NFT tokens. The top NFT marketplaces provide an easy-to-use web portal so that investors can browse NFTs created by other users before choosing whether or not to purchase them. NFTs are frequently offered for sale at a predetermined price or through an auction, in which investors can submit offers until the NFT is purchased.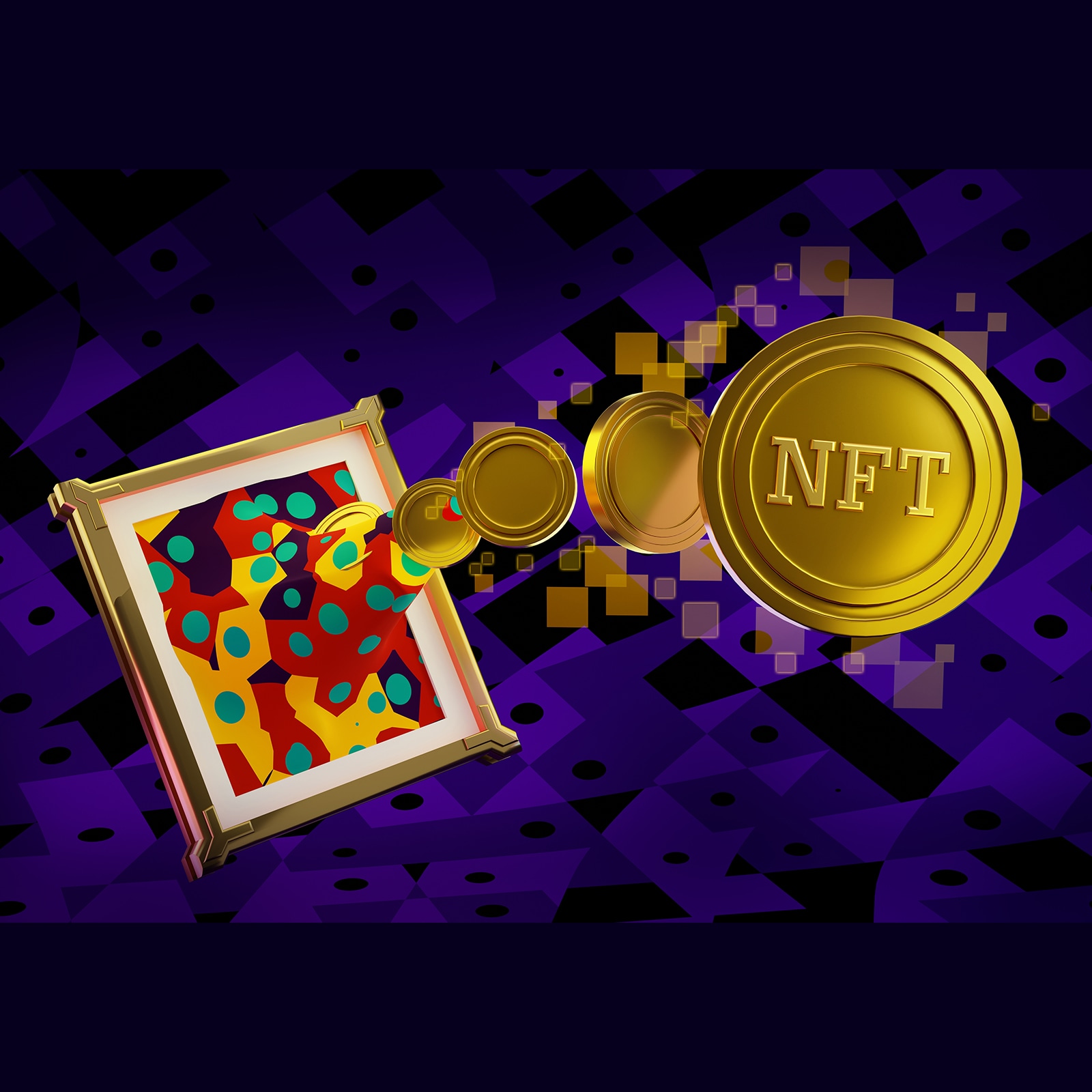 Last but not least, because NFTs are dependent on the cryptocurrency ecosystem, you'll need to get a bitcoin wallet to store your NFT after buying it as well as the cryptocurrency required to enable transactions. The best bitcoin wallets can connect to NFT marketplaces, assist consumers in funding purchases, and securely store their assets.
Pros of buying NFT tokens
There are several reasons why investors would desire to purchase tokenized assets in NFTs. The following are some benefits of buying NFT tokens:
NFT tokens are available to all users. Purchases in blockchain – based digital assets are open to everyone. When assets are tokenized into an NFT, ownership may be transferred between individuals more effectively and easily from one place to another.
Ownership of NFT tokens are safeguarded by blockchain. The protection of an investor's possession of a specific asset can be increased by the digital form of ownership provided by blockchain technology. Additionally, blockchain technology can increase asset ownership transparency.
It's a chance to gain more knowledge about blockchain technology. Buyers can diversify their investments and learn more about blockchain technology by making a small investment in tokenized assets.
Cons of buying NFT tokens
A lot of investors have good reasons to be hesitant about buying tokenized assets. The following are a few drawbacks of NFT investing:
NFTs are not a class of assets: In contrast to being considered as a technology-based way of identifying ownership, NFTs are usually seen as a class of assets. The enthusiasm and general misunderstanding around NFTs might lead to inflated and unstable tokenized asset valuations.
Uses a lot of energy: The bulk of NFTs are now supported by the Ethereum, which uses the proof-of-work operating method, which consumes a lot of energy. One NFT operation uses the same amount of electricity as the average home uses in about two days.
Need for Ethereum: Due to the fact that the bulk of NFT purchases take place on the Ethereum platform, it is frequently necessary to have ETH, the cryptocurrency utilised by the blockchain, in order to purchase an NFT.Investors may have few options if they want to purchase NFTs using fiat currency like the dollar.
Best NFT tokens to buy in 2022
Many NFT platforms have seen a sharp rise in value due to the NFT craze. However, not all of them offer a long-term value guarantee. In light of their market capitalization and perceived value, we identify a few of the best NFT coins to purchase.
1. Theta (THETA)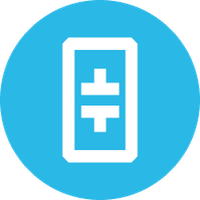 Theta is a blockchain-based video streaming network that aims to solve the problems associated with the distribution of video content. The Theta platform facilitates peer-to-peer (P2P) sharing of computing resources and bandwidth by utilizing blockchain technology.
It is a leading decentralized NFT platform that makes it simple for anybody to purchase NFT tokens. The Theta blockchain, which has a market value of over $6 billion, is the most valuable NFT platform, according to the well-known cryptocurrency ranking website Coinmarketcap. The price of the Theta token is $1.17 right now, up 3.27% over the previous day.
2. Axie Infinity (AXS)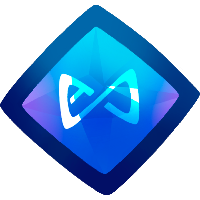 A blockchain game called Axie Infinity was created by the technological company Sky Mavis. The gaming platform has grown in popularity because of the Axies, which are fictional characters that gain value over time. In the trading and battling game Axie Infinity, players can buy, breed, develop, combat, and trade these characters.
Since NFTs have started to gain traction in 2021, the AXS token has experienced rapid growth throughout a large portion of the cryptocurrency winter. On November 4, it reached a record high of $165.91 and is steadily gaining popularity.
3. Tezos (XTZ)
Decentralized applications can be created using the self-sustaining and future-proof blockchain platform Tezos (dApps). It is secure, scalable, and interoperable. Given that Ethereum uses the energy-intensive proof-of-work (PoW) mining process, the Tezos blockchain has grown in popularity. It is also long-lasting, so there is no risk of a hard fork if the network decides to update.
Tezos is currently trading at $1.53, up 21.98% from the previous day's closing, but it is still far from its all-time high. For the NFT token platform, this indicates an even stronger uptrend.
4. Chiliz (CHZ)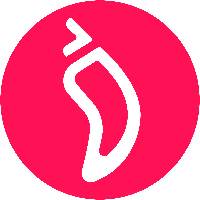 Chiliz is a blockchain-based sports platform that ranks as our fourth-best NFT coin. The Chiliz blockchain platform enables clubs and teams to interact with sports fans by offering Fan Token prizes. This is accomplished using the incentive mobile app developed by the blockchain-based website Socios.com.
The Chiliz blockchain is present in MMA, and esports, and has integrated with a number of European top-flight football teams. As of the time of writing, the blockchain is worth over $2 billion. As CHZ is presently trading at $0.2076 and is up 4.78%, you can purchase it for a great price.
5. Decentraland (MANA)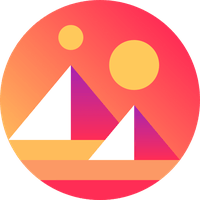 Users can create, consume, and monetize content and applications using the Decentraland VR blockchain-based platform. Additionally, it has a Metaverse where people can purchase land, construct it, and then sell it. Based on the Ethereum blockchain, Decentraland uses two types of tokens to conduct business: an ERC-20 token named MANA and an ERC-721 token called LAND.
While LAND is non-fungible and indicates the number of plots a person owns, MANA is utilized for network fees and other basic transactions.
The MANA token is now trading at $0.2942, up 3.96% as of the time of publication, and Decentraland has a market size of $1.5 billion.
Also read: Best NFT Stocks You Should Buy In UK 2022
Where to buy NFT Tokens?
Let's talk about where to buy NFT tokens now that you have a firm grasp of the investment landscape.
Crypto.com – Best NFT trading platforms to buy NFT Tokens
Working with a NFT trading platform that can conduct transactions inexpensively and securely is essential whether you want to invest in NFT stocks or are more interested in NFT tokens. In light of this, we advise using Crypto.com to purchase NFT.
One of the greatest crypto trading platform in the world, Crypto.com provides all users with a low-cost trading environment. In 2021, the platform introduced its own NFT market, which presently offers NFTs hosted on the Ethereum blockchain and the Crypto.com blockchain. The best part about Crypto.com is that, unlike many other NFT platforms, there are no fees associated with buying NFTs. Additionally, it is continually adding new NFTs to its marketplace.
Additionally, holders of cryptocurrency are not required in order to purchase NFTs because investors can do so using a credit or debit card. With Crypto.com, the investment process is simple because you can register in just a few minutes and verify your account by connecting to your trading account or by sending an SMS (if you have one). Finally, Crypto.com even offers one of the best NFT apps, enabling customers to do business while on the go.
How to buy NFT Tokens?
Before entering the market, it's critical to comprehend the investment procedure if you're wondering how to buy NFT art or invest in NFT tokens.
The procedures following will demonstrate how to purchase NFTs from the convenience of your home.
Step 1: Buy Ethereum
NFT tokens are mostly held on the Ethereum blockchain, so you must buy Ether in order to purchase any digital item. You can purchase Ether there and transfer it to your MetaMask wallet if you are already registered on a cryptocurrency exchange. However, if you're just getting started, you may sign up for an account with eToro right away to use your debit card to purchase Ethereum commission-free.
Step 2: Connect Your Wallet to NFT trading platform
You can then go ahead and purchase your favorite NFT token after the transfer is finished. You must select the NFT trading platform of your choice. Given that new NFT platforms are launching every day, the choice is not simple in the interim. Make sure the NFT token you wish to buy is available in the NFT marketplace you select (we choose crypto.com).
Step 3: Browse NFT Tokens To Buy
Numerous NFT tokens are available on various NFT exchanges. You can check to see if the NFT you desire is available on your favorite NFT marketplace before making a choice. You would avoid wasting precious resources if you did this.
NFT Marketplaces function in a manner similar to your standard art exhibition. You will be able to browse through an NFT work created by a certain community and see how many NFT tokens were sold and how much each one sold for. You will also be informed whether the NFT is in stock or not.
Step 4: Buy NFT tokens
Once you have located the NFT in which you are interested, you can submit a bid. NFTs are often sold through an auction process, with the winning bidder taking home the prize as well as digital ownership. One major advantage of purchasing from the main market is that you may resell them for more money and turn a nice profit. This can occasionally be as much as 10 or 20 times what you first paid for it.
However, as this is primarily hypothetical, you might not get as much money back in the event of a sale. NFT-focused social media channels and subjects can help you learn about the market demand for a specific NFT before investing in it, which will assist to address this issue.
After buying NFTs, you can use platforms for NFT lending to borrowing fiat money and cryptocurrencies with your NFT holdings.
Conclusion
In conclusion, this article has covered all the important aspects of investing in NFTs in-depth, and it has also shown you how to make your buy right away.
NFTs are generally a fascinating aspect of the crypto world. These tokens give you the convenience of home ownership of your preferred physical possessions. NFTs are a fantastic route to take whether you want to hold the asset or keep it in the short term. A NFT must be supported and stored in your facility, thus you must check this at the same time. To keep your NFT tokens secure, we advise getting some Ether and keeping them in your eToro wallet.
Frequently Asked Questions
Is buying NFT tokens a prudent decision?
If you can buy NFT artwork or music before its value rises, NFTs can be a great investment. NFTs frequently grant admission to exclusive communities that offer extra perks.
How do I buy NFTs?
By using a trustworthy NFT marketplace like Crypto.com, you can invest in NFTs. Users have the option of utilizing FIAT or cryptocurrency to buy NFTs, and they can store the assets in a special cryptocurrency wallet.
Which platform is ideal for investing in NFTs?
Crypto.com is the NFT marketplace we advise using. On Crypto.com, investors can buy NFTs with a credit/debit cards and pay no transaction costs.
Is it profitable to invest in NFTs?
If you can seize advantageous chances before others, NFT investing can be very successful. Since there are so many NFTs, it can be difficult to buy NFT art when it is affordable and subsequently profit from its price rise.