Investors evaluated the longer-term implications of severe Western sanctions against Russia after it launched troops, tanks, and missiles on Ukraine on Friday, following Wall Street's unexpected overnight turnaround.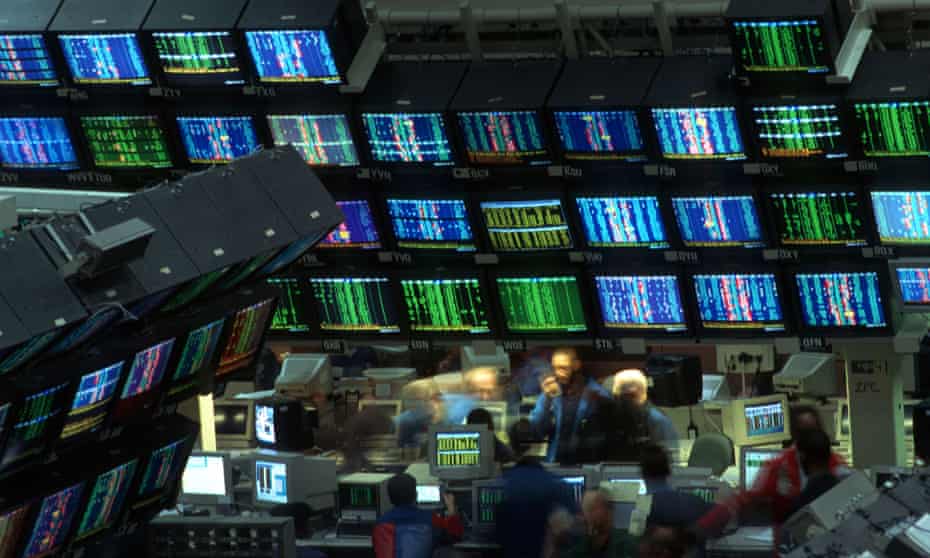 Even as Russia intensified its attacks on Ukraine and worldwide condemnation rose, European stock markets seemed ready to follow Asia higher, with FTSE futures up 0.78 percent, European futures up 2.2 percent, while DAX futures in Germany are up 1.55 percent.
In Asian trade, however, US stock futures fell, with S&P 500 e-mini futures down 0.61 percent and Nasdaq futures down 0.92 percent.
According to several analysts, the sanctions imposed by the US, Europe, and a number of other countries were not as severe as markets had anticipated.
Whereas the Western countries stepped up their efforts to stifle Russia's ability to make money, freezing financial assets and cutting off state-owned businesses, they refrained from cutting Russia off from the SWIFT global banking system or targeting its oil and gas trade, which some experts believe aided markets recover.
By noon, MSCI's broadest index of Asia-Pacific shares outside Japan (.MIAPJ0000PUS), Shanghai's composite index (.SSEC), and Japan's Nikkei (.N225) were up 0.57 percent, 0.57 percent, and 1.27 percent, respectively. The benchmark KOSPI index in South Korea gained 1.01 percent, recovering from a loss on Thursday.
Following a great start, the Hang Seng index in Hong Kong and Australian stocks dipped 0.44 percent and 0.03 percent, respectively, after a robust start.
After some initial severe losses, investors found their risk appetite overnight, with major U.S. indices registering gains, powered by tech companies.
Concerns over supply interruptions drove up oil prices further, with Brent crude climbing 2% to $101.80 a barrel and WTI crude rising 2.71 percent to $95.53 a barrel, but both benchmarks were still off recent highs.
After falling back from a multi-month high of $1,973.96 on Thursday, safe haven gold climbed 0.57 percent to $1,913 an ounce.
After falling to 1.84 percent on Thursday, the yield on 10-year US Treasuries was at 1.95 percent, its lowest level since late November.
The dollar index, which measures the greenback against a basket of foreign currencies, fell 0.23 percent to 96.87 after rising to levels last seen during the coronavirus pandemic's initial wave on Thursday. The Russian rouble gained to 85.52 per dollar versus the US dollar, recovering from a record low of 89.986.
Late on Thursday, President of Ukraine Volodymyr Zelenskiy declared a new iron curtain was descending over Europe.
According to the United Nations, about 100,000 people left their houses as Russian troops swept in from three sides, with many hunkering down in basements and subway stations to avoid shelling. On the first day of battle, 137 people were murdered, according to Ukrainian police. find out more
On Thursday, the Dow Jones Industrial Average (.DJI) gained 92.07 points, representing 0.28 percent, to 33,223.83, while the S&P 500 (.SPX) gained 63.2 points, representing 1.50 percent, to 4,288.7, and the Nasdaq Composite (.IXIC) rose 436.10 points, representing 3.34 percent, to 13,473.59.