On forecasts of a likely pause in US monetary tightening and after an easing of COVID restrictions in China, world stock markets climbed on Monday and the dollar was held near five-week lows.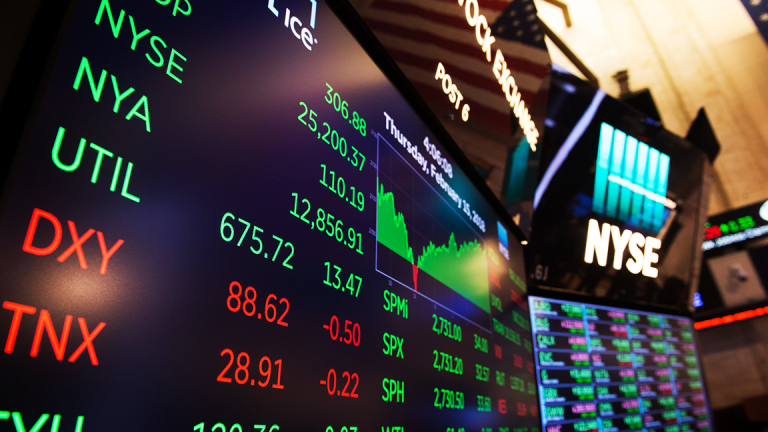 The gains continued on last week's rise, allowing the MSCI global market index (.MIWD00000PUS) to become positive for the month, as investors gained more confidence in a less aggressive Federal Reserve after signs of peaking American inflation on Friday.
The news that Shanghai officials would lift several restrictions on businesses restarting operations from Wednesday, easing a city-wide lockdown that began two months ago, also helped to lighten the mood.
The MSCI index climbed to its highest level in more than four weeks at 656.4 points at 1332 GMT, boosted by a bullish session in Europe following robust gains in Asian markets. So far this month, the index has gained 0.5 percent.
The STOXX 600 (.STOXX) equity index rose 0.3 percent, while the Nikkei (.N225) in Japan rose 2.2 percent and Chinese blue chips (.CSI300) rose 0.7 percent.
Despite the fact that Wall Street will be closed for the Memorial Day holiday, derivative markets in the United States were active. S&P 500 e-mini futures gained 0.3 percent after rallying 6.6 percent last week in their greatest week of the year, while Nasdaq e-minis gained 0.7 percent.
Investors have pounced on suggestions that the Federal Reserve may delay its tightening after a series of sharp hikes in June and July.
The safe-haven dollar has dropped as market sentiment has improved, while the euro has climbed as a result of hawkish words from European Central Bank authorities who have signaled at a rate hike as soon as July.
U.S. economic statistics appear to be halting, ECB officials are considering even rapid first-rate hikes, and front-end rate differences have begun to move in the euro's favour, according to Goldman Sachs analyst Zach Pandl.
"A dramatic downturn in the US economy, if not accompanied by similar weakness in Europe, might result in a meaningful euro bounce, but the reverse is also true if US data hold up better than expected. We believe there are downside risks to US GDP and advice to put USD/JPY options to reflect this."
This emphasizes the significance of crucial U.S. data due this week, including the ISM manufacturing survey on Wednesday and the May payrolls report on Friday.
With unemployment at 3.5 percent, payrolls are expected to climb by a robust 320,000, but this would be down from April.
The euro jumped to a five-week peak after surging 1.6 percent last week, and was last up 0.35 percent at $1.0764. The dollar index fell to a new five-week bottom of 101.35 after dropping 1.3 percent last week, and was last down 0.2 percent at 101.46.
After reaching a one-week high of 6.654 per dollar, China's offshore yuan climbed 0.3 percent.
On Friday, Treasuries rallied, with 10-year note rates closing the day at 2.643 percent, down from a peak of 3.173 percent on May 9..
In Europe, rates rose on Monday after German inflation topped estimates in May, reaching 8.7%, the highest level in more than a half-century. Germany's 10-year rates jumped 9 basis points to 1.064 percent, a one-week high.
The dollar's decline aided gold's recovery from recent lows, pushing the metal up 0.4 percent to $1,860.5 an ounce.
Oil prices rose to their highest level in over two months as traders awaited the outcome of a planned European Union summit on a ban on Russian oil imports.
Brent crude gained 0.4 percent to $119.91 per barrel, while US crude increased 0.5 percent to $115.64 per barrel.