The Macau government announced that the total of new casino firms allowed to run in the world's largest gaming destination will be restricted to six, with a 10-year operating duration.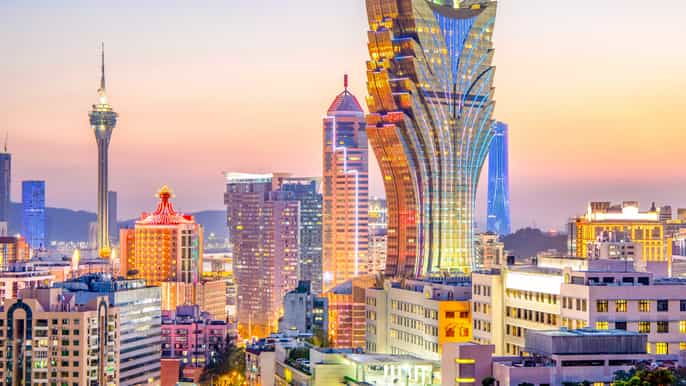 The statement, which has been eagerly anticipated by casino operators, investors, and observers, puts to rest fears that the government will alter the number of operators in the Chinese-controlled region.
In a research note, Citi noted that the regulatory statement gives fresh clarification and should alleviate most investors' primary concerns about dividends, government monitoring, minimum shareholding by a Macau permanent citizen, and gaming tax.
Also Read: Best Dividend Stock UK – Guide
In the perspective of money gambled, the former Portuguese colony is the world's largest gaming center.
In recent years, authorities have increased their supervision of casinos, focusing on unlawful capital flows from mainland China as well as underground financing and illegal currency transfers.
Sands China (1928.HK), Wynn Macau (1128.HK), SJM Holdings (0880.HK), MGM China (2282.HK), Galaxy Entertainment (0880.HK), and Melco Resorts all have licenses that are set to expire in June.
The bill has been filed to the local legislature, which is anticipated to adopt it based on its history of approving most government ideas. Officials have said, however, that if the law cannot be finished in time, they may consider extending the current licenses for a while.
Despite this, analysts at Credit Suisse Group, including Kenneth Fong, stated in a note that the gaming sector's near-term path to recovery remains questionable due to China's zero tolerance for coronavirus outbreaks.
Stocks in Macau casinos have risen as a result of the new proposed law
Macau casino stocks soared as the city unveiled amendments to its gaming laws, assuaging investor fears over the government's disproportionate influence over the world's largest gambling market.
Since Macau, the world's largest gambling center, kept its casino license limit of six, Sands China Ltd (1928.HK) led a rise in gaming equities on Monday, with shares jumping as much as 22.3 percent, their highest daily percentage gain since October 2011.
Sands China's stock rose to HK$22.40, its highest level since September 14, vs a 0.8 percent drop in the benchmark Hang Seng Index
In its strongest intraday session since October 2011, Wynn Macau (1128.HK) soared as much as 19.1%. As of 0230 GMT, the stock had given up early gains and was trading up 9.2 percent.
Following the government's explanation on the modifications to gaming law, Citi boosted target prices on the six Macau casino operators by 8% to 12%.
Galaxy Entertainment (0027.HK), MGM China, SJM (0880.HK), and Melco all saw their stock rise between 7% to 9.4%.
The gains came on the heels of a good performance in U.S.-listed equities of casino operators with operations in Macau on Friday. Las Vegas Sands Corp. increased by 14%, while Wynn Resorts Ltd. increased by 8.6%. Last year, both companies' stock prices plummeted.
Last year's gambling income in Macau was US$10.8 billion, up 44% from 2020 but still 70% lower than pre-pandemic levels. Between September and October, China closed its border with the city to keep the coronavirus at bay, while the hub remains inaccessible to the rest of the world.
In the long run, China has a wider plan to change Macau's economy away from gambling and reposition it as a worldwide leisure and tourism powerhouse.